Rent office space Albergen, Ootmarsumseweg 151
Facilities
Desk
Coffee/tea
Meeting space
Kitchen
Parking
Internet
Printer
KVK-registration
Postal address
Accessibility
Bus stop Albergen, Kloosteresweg

1 min walk (0.1 km)

Park

9 mins walk (0.7 km)
Rent at this location?
This is currently available at Ootmarsumseweg 151 in Albergen
Available (flex)desks
Space description:

5 days a week available

Rental price:

€278 €250 /mo.
Available office rooms
Rental price:

€1,000 /mo.
Available office spaces
Space description:

461 m2

Rental price:

€3,842 /mo.

Space description:

461 m2

Rental price:

€3,842 /mo.

Space description:

462 m2

Rental price:

€3,850 /mo.

Space description:

463 m2

Rental price:

€3,858 /mo.
How many square meters of office space do I need?
About this office
Kant- en klare kantoorunits te huur op zichtlocatie in Albergen
Op zoek naar kant- en klare kantoorruimte in Twente? Op de doorgaande weg Almelo-Ootmarsum rijdt u in Albergen langs het kantoorpand. Binnen dit kantoorpand biedt SKEPP goedkope kantoorruimte te huur aan, u huurt de netto vierkante meters die u echt nodig heeft. Alle overbodige meters komen voor rekening van de verhuurder!
Binnen het kantoorgebouw, het vroegere Rabobank gebouw (de bankkluis maakt nog steeds onderdeel uit van het pand), zijn ingerichte kantoorruimten te huur vanaf 25 m2. Echter het is ook mogelijk om het gehele pand (ca. 300 m2) te huren. Een kantoorunit huren kan hier al vanaf €600,- per maand, inclusief G/W/L! Voorzieningen zijn hier voldoende aanwezig, zoals; een pantry, schoonmaakservice, WiFi en parkeerruimte!
Dus wilt u een kantoorunit of kantoorruimte op maat huren in Albergen? Breng zeker een bezoek aan deze locatie en neem daarvoor direct contact op met SKEPP. Of plan direct een gratis rondleiding in via de website!
Media
Get a good impression of this office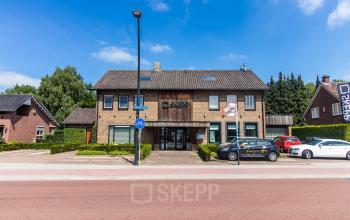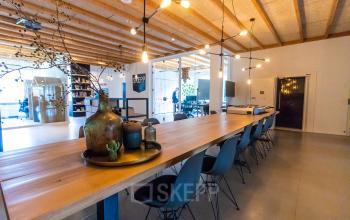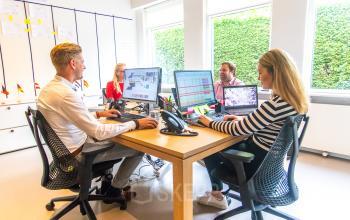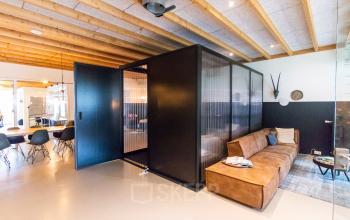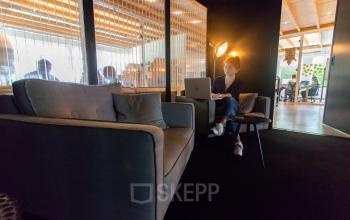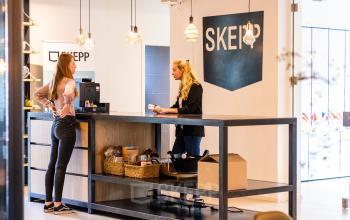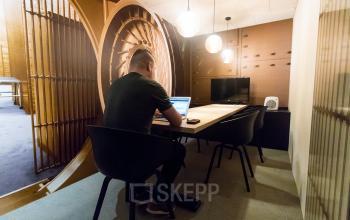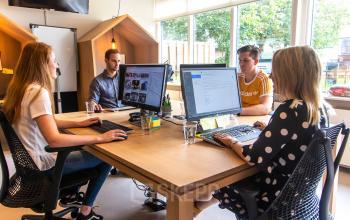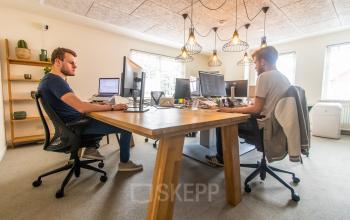 Reviews
Find out what other people said about this location
There are no reviews of this office yet. Will you be the first person to leave a review?
Thanks for your review!
We really appreciate that you have taken the time to share your opinion with us and other customers! That is why you get from us!
Office interior design with Officeplanner
Request a free customised interior design proposal for your office space at Ootmarsumseweg 151
With Officeplanner you can rent, lease or buy a flexible interior design package based on your preferences and requirements for the interior of your office space. Your order will be delivered at your desired location within 1 week.
More about Officeplanner