Rent office space Amsterdam Centre, Vijzelstraat 20
Facilities
Desk
Internet
Coffee/tea
Printer
Meeting space
KVK-registration
Postal address
Kitchen
Accessibility
Bus stop Amsterdam, Muntplein

1 min walk (47 m)

Subway station Amsterdam, Muntplein

1 min walk (47 m)

Railway station Amsterdam Centraal railway station

18 mins walk (1.5 km)

Subway station Rokin

5 mins walk (0.4 km)

Park

4 mins walk (0.3 km)

Gym

3 mins walk (0.3 km)
Rent at this location?
This is currently available at Vijzelstraat 20 in Amsterdam Centre
How many square meters of office space do I need?
About this office
Kantoor huren en ondernemen aan de Vijzelstraat in Amsterdam
Vestig uw bedrijf ook op deze schitterende locatie aan de Vijzelstraat. Op de meest centrale locatie van Amsterdam is het mogelijk om een kantoorunit te huren. Het pand dateert uit 1958 maar voldoet door enkele verbouwingen aan de huidige maatstaven van werken.
Nieuwe huisvesting voor uw bedrijf aan de Vijzelstraat
Binnen het kantoorpand huurt u een kantoorunit vanaf 10 m2 tot en met 100 m2. Ook kantoorruimte op maat vanaf 100 m2 beschikbaar. Hierdoor is er geschikte werkruimte voor iedere onderneming, van filiaal tot hoofdkantoor. U huurt hier al kantoorruimte in het centrum van Amsterdam vanaf €410,- per werkplek per maand. Een kantoorunit voor 2 personen is te huur vanaf €900,- per maand. Dit is inclusief internet, gas, water en elektriciteit.
Lekkere koffie en airconditioning zijn aanwezig in de kantoren
Voorzieningen waarvan u gebruik kunt maken binnen dit kantoorpand zijn bijvoorbeeld high-speed internet en airconditioning. Uw kantoorruimte is 24/7 toegankelijk en is te bereiken per trap of lift. Er zijn koffieautomaten aanwezig voor een lekkere kop koffie. De vergaderruimten waar videoconferencing mogelijk is, zijn in overleg te boeken.
Ervaar de voordelen van huisvesting in het centrum van Amsterdam
Dus zoekt u kantoorruimte op een centrale locatie in Amsterdam? Neem dan gauw een kijkje in dit kantoorgebouw aan de Vijzelstraat! Bij SKEPP plant u gratis een eigen rondleiding in. Dit doet u in het menu rechts op deze pagina of door contact op te nemen met SKEPP.
Media
Get a good impression of this office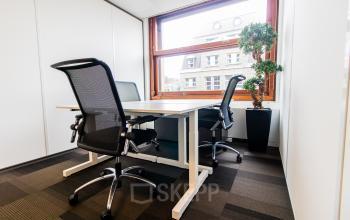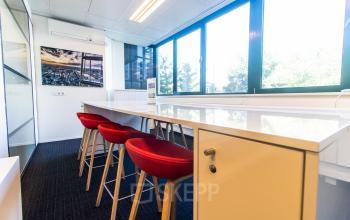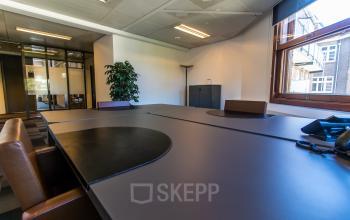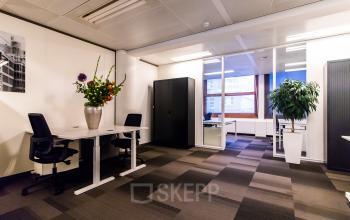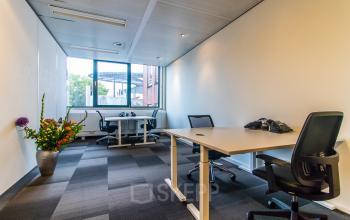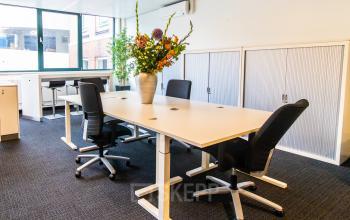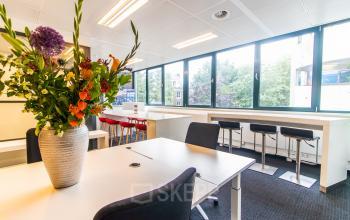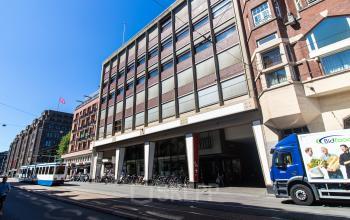 Reviews
Find out what other people said about this location
W
Westerlaken
Momenteel werk ik vanuit een werkplek in Amsterdam Nieuw-West, maar ik wil graag wat dichter bij het centrum zitten.
Binnen dit kantoorpand heeft mijn onderneming ook nog de mogelijkheid om door te groeien en kan ik daarom voor een langere termijn huren.
P
Petersen
Mooie ruimte, goede service.
Prima.
M
Margot Hagg
Helaas geen geschikte ruimte kunnen vinden voor ons bedrijf, maar wat hadden we hier graag willen huren.
Het ziet er hier fantastische en aangenaam uit!
Thanks for your review!
We really appreciate that you have taken the time to share your opinion with us and other customers! That is why you get from us!
Office interior design with Officeplanner
Request a free customised interior design proposal for your office space at Vijzelstraat 20
With Officeplanner you can rent, lease or buy a flexible interior design package based on your preferences and requirements for the interior of your office space. Your order will be delivered at your desired location within 1 week.
More about Officeplanner