Rent office space Amsterdam Westpoort, Radarweg 29
Facilities
Desk
Internet
Coffee/tea
Printer
Meeting space
Cabinet
KVK-registration
Postal address
Kitchen
Parking
Accessibility
Bus stop Amsterdam, La Guardiaweg

6 mins walk (0.5 km)

Railway station Amsterdam Sloterdijk

9 mins walk (0.7 km)

Subway station Amsterdam Sloterdijk

10 mins walk (0.7 km)
Rent at this location?
This is currently available at Radarweg 29 in Amsterdam Westpoort
Available office rooms
Rental price:

1.125 € /mo.

Rental price:

1.500 € /mo.

Rental price:

1.875 € /mo.

Rental price:

2.250 € /mo.
How many square meters of office space do I need?
About this office
Werkplekken en kantoorruimte te huur in iconische wolkenkrabber te Amsterdam
Altijd al een eigen kantoor willen hebben in een in-het-oog-springende wolkenkrabber? Maak dan gebruik van deze mogelijkheid want SKEPP biedt kantoorruimte in deze nieuwe kantoorlocatie aan. Het kantoor is gelegen aan de Radarweg in Amsterdam. Deze omvangrijke kantoortoren heeft niet alleen van buiten een fraaie uitstraling, ook de binnenkant spreekt tot de verbeelding.
Een ingerichte kantoorkamer of toch een werkplek huren?
SKEPP biedt u hier verschillende kantoortypen te huur aan, waaronder werkplekken, (ingerichte) kantoorkamers vanaf 20 m2 t/m 100 m2 en kantoorruimte op maat (t/m 800 m2). Huren kan al vanaf €225,- per werkplek per maand! Zo heeft u een 3-persoons kantoorkamer voor maar €675,- per maand all-in! Ook maakt u eenvoudig gebruik van alle aangeboden services. U kunt zelfs gratis (!) gebruik maken van de inpandige sportschool. Huren is flexibel. Profiteren van een lage huurprijs? Huur tenminste 1 jaar kantoorruimte op deze locatie en u ontvangt een scherpe huurprijs!
Uw bedrijf vestigen in een wolkenkrabber binnen Amsterdam Sloterdijk
Dit kantoorpand is gelegen in Amsterdam Sloterdijk, in een van de 5 hoogste kantoorpanden van de stad. Door de nabijheid van NS station Sloterdijk en verschillende snelwegen, is de ligging uitstekend. Dus bent u op zoek naar een werkplek, kantoorkamer of kantoor op maat te huur in Amsterdam? Laat u verrassen door dit pand en plan nu alvast uw eigen rondleiding in bij SKEPP. Dit kantoor is echt een aanrader!
Media
Get a good impression of this office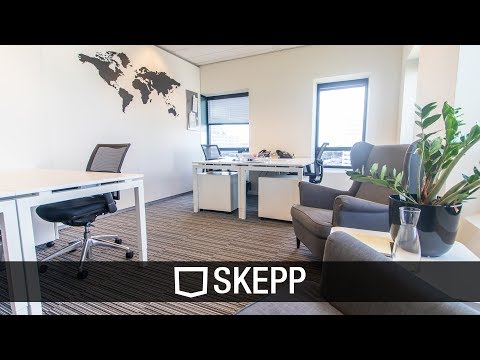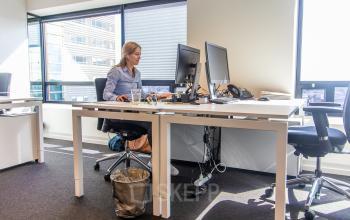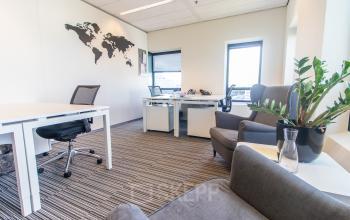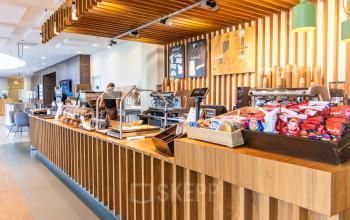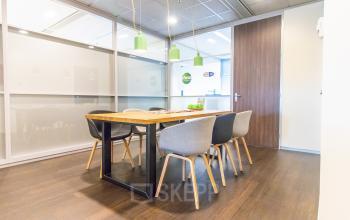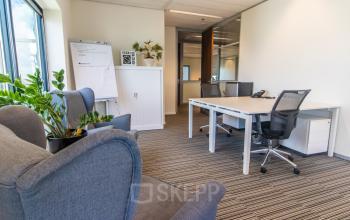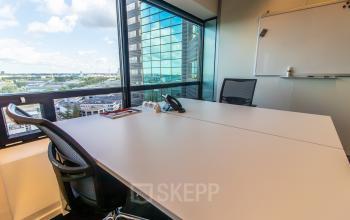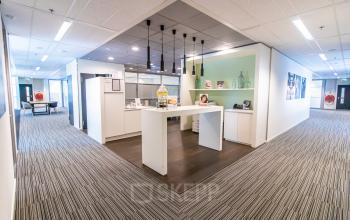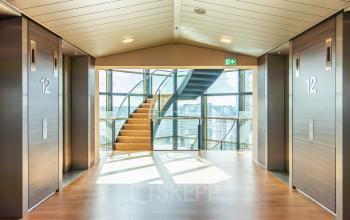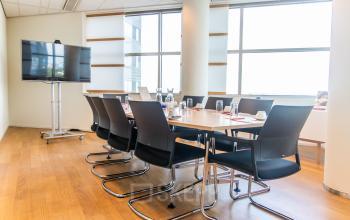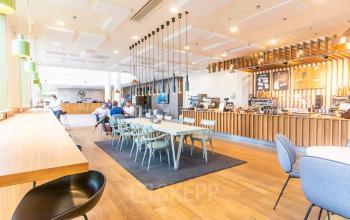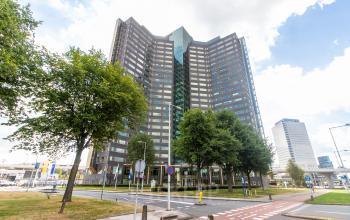 Reviews
Find out what other people said about this location
J
Janice Kuitjes
Zowel van binnen als van buiten een prachtig pand!
Thanks for your review!
We really appreciate that you have taken the time to share your opinion with us and other customers! That is why you get from us!
Office interior design with Officeplanner
Request a free customised interior design proposal for your office space at Radarweg 29
With Officeplanner you can rent, lease or buy a flexible interior design package based on your preferences and requirements for the interior of your office space. Your order will be delivered at your desired location within 1 week.
More about Officeplanner