Rent office space Brussels Centre, Regentlaan / Boulevard du Régent 37-40
Facilities
Desk
Internet
Coffee/tea
Printer
Meeting space
Cabinet
Postal address
Kitchen
Parking
Accessibility
Bus stop Arts-loi

1 min walk (2 m)

Subway station Parc

6 mins walk (0.5 km)

Railway station Bruxelles Central

11 mins walk (0.9 km)

Subway station Arts-Loi

1 min walk (83 m)

Park

2 mins walk (0.2 km)

Gym

2 mins walk (0.1 km)
Rent at this location?
This is currently available at Regentlaan / Boulevard du Régent 37-40 in Brussels Centre
How many square meters of office space do I need?
About this office
Kantoorruimte huren aan de Regentlaan 37-40 in Brussel (Centrum)
Wil je kantoorruimte huren aan de Regentlaan in Brussel Centrum? Dan ben je bij SKEPP aan het juiste adres. Wij bieden de meeste en best geprijsde kantoorvloeren, kantoorruimtes en coworking werkplekken aan. Mogen we ook voor jouw bedrijf een nieuwe kantoorruimte vinden? SKEPP is thuis op kantoor.
Huurprijzen
Voor een kantoorpand in het Centrum van de Belgische hoofdstad zijn de huurprijzen zeer scherp. Zo huur je al een werkplek in de coworking voor een prijs vanaf €240,- per maand. Voor een kantoorruimte betaal je een prijs per persoon per maand startende vanaf €300,-. Heb je een kantoor nodig voor 2, 4, 6 of 8 personen? Geen probleem, wij helpen je graag aan een nieuwe kantoorruimte.
Hechte community, naast het Warandepark en scherpe prijzen
Aan de Regentlaan in Brussel biedt dit kantoorpand aan alle huurders een hechte community. Brainstorm samen over ideeën of ga samen een avontuur aan. Soms heb je gewoon behoefte aan de ongezouten mening van een ander, omdat je alleen aan het werk bent op kantoor. Dat is hier mogelijk. Het Warandepark ligt aan de overkant van de straat, hier kan je heerlijk genieten van een wandeling of zelfs vergaderen in de open lucht. Breek de routine door hier eens gebruik van te maken als je kantoorruimte gaat huren. Zoals eerder genoemd zijn de huurprijzen uitstekend voor deze locatie. Voor een kantoor in de centrum, huur je hier het voordeligst.
Locatie en bereikbaarheid
Er is geen betere locatie voor het huren van kantoorruimte dan het centrum van Brussel. Het bruist er altijd van het leven, er zijn bars en restaurants in de buurt en de bereikbaarheid is altijd goed met het openbaar vervoer. Het kantoorpand staat aan de R20 en zo ben je binnen 20 minuten de stad uit. Je rijdt dan zo de E19 en E40 en deze brengen je naar Nederland, Duitsland en Frankrijk. De vele culturen in Brussel zorgen voor een multiculturele keuken die je moet gaan ontdekken.
Huur jij binnenkort kantoorruimte aan de Regentlaan?
Wil je een gave kantoorruimte huren aan de Regentlaan in Brussel? Neem contact op met de vastgoedconsultants van SKEPP en vind jou droomkantoor in korte tijd. De nummer 1 gratis vergelijkingswebsite is SKEPP. Huur jij straks ook een kantoorruimte bij SKEPP?
Media
Get a good impression of this office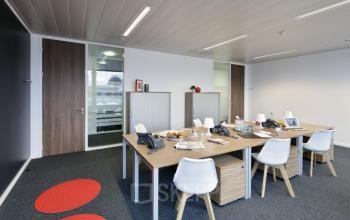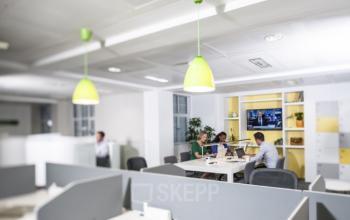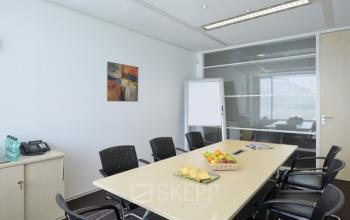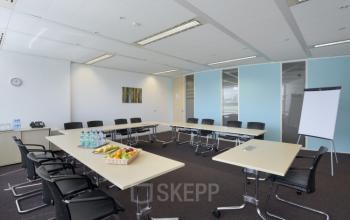 Reviews
Find out what other people said about this location
D
Dannii
Het Warande park is de bonus
Thanks for your review!
We really appreciate that you have taken the time to share your opinion with us and other customers! That is why you get from us!
Office interior design with Officeplanner
Request a free customised interior design proposal for your office space at Regentlaan / Boulevard du Régent 37-40
With Officeplanner you can rent, lease or buy a flexible interior design package based on your preferences and requirements for the interior of your office space. Your order will be delivered at your desired location within 1 week.
More about Officeplanner