Rent office space Eindhoven Centrum, Emmasingel 33
Accessibility
Bus stop Eindhoven, Vrijstraat

1 min walk (0.1 km)

Railway station Eindhoven

10 mins walk (0.9 km)

Park

6 mins walk (0.5 km)

Gym

4 mins walk (0.3 km)
Rent at this location?
This is currently available at Emmasingel 33 in Eindhoven Centrum
How many square meters of office space do I need?
About this office
Kantoorruimte huren aan de Emmasingel in Eindhoven (Centrum)
Een kantoorruimte huren op een top locatie aan de Emmasingel in Eindhoven Centrum? Neem dan een kijkje in dit representatieve kantoorgebouw. Het is een creatieve en inspirerende locatie waar je zowel kantoorruimten als werkplekken kunt huren. Aan alles in dit kantoorgebouw is gedacht, de vele services en faciliteiten maken het huren op deze locatie erg comfortabel. Benieuwd? Kom dan snel een kijkje nemen!
Huurprijzen
Het kantoorpand is volledig gerenoveerd, waardoor er prachtige kantoorruimten zijn ontstaan. Je hebt de mogelijkheid om een afgesloten kantoorkamer te huren voor 1 persoon voor een maandelijks bedrag van €550,-. Ben je met meerdere personen? Voor een 4- persoonskantoor betaal je €2000,- in de maand. Zoek je met meerdere mensen een kantoorunit? Vraag onze vastgoedconsultants naar alle mogelijkheden. Aan de Emmasingel heb je ook de mogelijkheid om een (flex)werkplek te huren. Een werkplek huren voor 5 dagen in de week? Dit kan, voor maar €249,- in de maand.
Een receptie, restaurant en 2 buiten terrassen
Het huren van ene kantoorruimte aan de Emmasingel in Eindhoven Centrum brengt vele voordelen met zich mee. Je maakt namelijk naast je kantoorunit ook gebruik van de vele voorzieningen, waaronder de diensten van de receptie. Bij binnenkomst word je netjes begroet en meerdere werkzaamheden kunnen door de receptionisten worden overgenomen, bijvoorbeeld binnenkomende telefonie. Daarnaast vind je in het kantoorgebouw een restaurant, hier kun je heerlijk een hapje eten met een klant of gezellig na werktijd met collega's. Wil je tussen het werken door even wat frisse lucht? Geniet op een van de buiten terrassen!
Locatie en bereikbaarheid
Het kantoorpand heeft een erg gunstige ligging, je bereikt namelijk met zowel de auto als het openbaar vervoer makkelijk en snel jou nieuwe werkplek. Verschillende op- en afritten zoals de A67, A2 en A50 liggen op een korte rijafstand van slechts 10 minuten. Het treinstation van Eindhoven ligt op een loopafstand van slechts 1 minuut, vanuit hier bereik je makkelijk elke stad in Nederland. Het Centrum van Eindhoven heeft veel te bieden, je vindt hier gezellige winkels, leuke cafés en restaurants. Een echte aanrader!
Huur je binnenkort een kantoorruimte aan de Emmasingel in Eindhoven Centrum?
Zie je zitten om een kantoorruimte te huren aan de Emmasingel in Eindhoven Centrum? Wacht dan niet langer en neem contact op met één van onze vastgoedconsultants. Wij helpen je graag verder bij al je vragen en plannen een rondleiding voor je in. SKEPP helpt jou gratis en geheel vrijblijvend aan een kantoorruimte aan de Emmasingel.
Media
Get a good impression of this office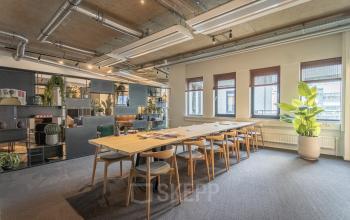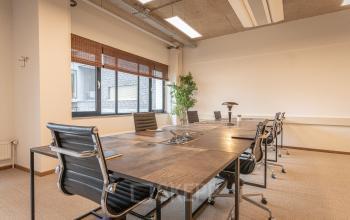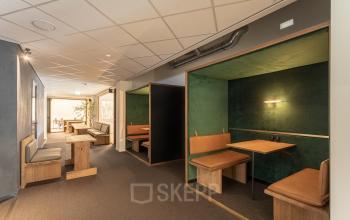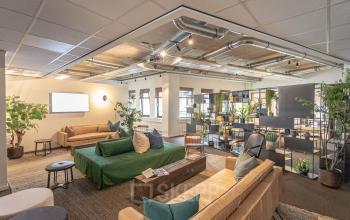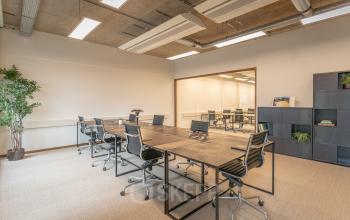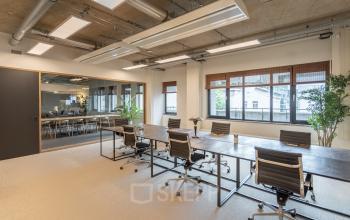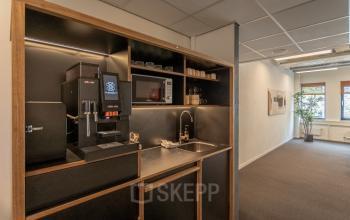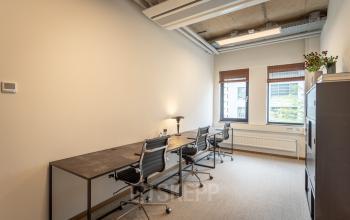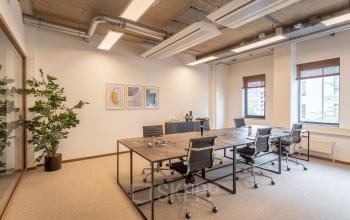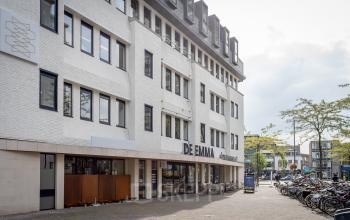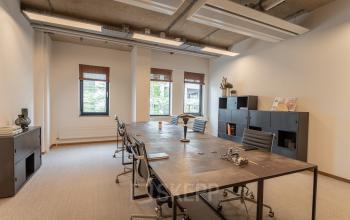 Reviews
Find out what other people said about this location
L
Lieke
In de afrondende fase van de verbouwing.
Er is hier een gaaf concept gecreëerd waar zowel kantoorruimtes als werkplekken te huur zijn.
R
Rome
Een kantoorpand met een eigen dakterras, wie wil dat nou niet?
Thanks for your review!
We really appreciate that you have taken the time to share your opinion with us and other customers! That is why you get from us!
Office interior design with Officeplanner
Request a free customised interior design proposal for your office space at Emmasingel 33
With Officeplanner you can rent, lease or buy a flexible interior design package based on your preferences and requirements for the interior of your office space. Your order will be delivered at your desired location within 1 week.
More about Officeplanner