Rent office space Eindhoven Centrum, Fellenoord 130
Facilities
Desk
Internet
Coffee/tea
Printer
Meeting space
KVK-registration
Postal address
Kitchen
Parking
Accessibility
Bus stop Eindhoven, Piazza

3 mins walk (0.3 km)

Railway station Eindhoven

5 mins walk (0.4 km)

Park

5 mins walk (0.4 km)

Gym

7 mins walk (0.5 km)
Rent at this location?
This is currently available at Fellenoord 130 in Eindhoven Centrum
How many square meters of office space do I need?
About this office
Kantoorruimte op flexibele basis te huur nabij NS-station Eindhoven!
Een eigen kantoorruimte huren direct bij het Centraal Station van Eindhoven? Dit kantoorgebouw ligt op een uitstekende locatie aan de Fellenoord in het centrum van Eindhoven. Bij deze kantoorformule zijn 2000 locaties wereldwijd en 60 locaties in Nederland aangesloten. Dat betekent dat u op al deze locaties in de business lounge kunt werken maar ook een meeting kunt beleggen!
Huur mogelijkheden aan de Fellenoord in Eindhoven
Op deze locatie in het centrum van Eindhoven huurt u een eigen werkplek, kantoorkamer (vanaf 10 m2) of kantoorruimte op maat (vanaf 100 m2). U heeft ook de mogelijkheid om uw kantoor te delen met een ander bedrijf. Bovendien kent het business center vele services.
Vergaderruimten met videoconferencing apparatuur
Er is een gemeenschappelijke (bemande) receptie aanwezig, er is ook een business lounge en de vergaderruimten zijn voorzien van videoconferencing apparatuur en high speed internet. U huurt hier kantoorruimte inclusief meubilair, u hoeft dus geen meubels meer te sjouwen.
Wat is de huurprijs van deze kantoorruimte in Eindhoven?
Een hoge huurprijs? Juist niet. U huurt hier zeer effectief doordat alle voorzieningen in de gemeenschappelijke ruimten zijn verwerkt. U huurt een werkplek voor maar €230,- per maand incl. G/W/L en een kantoorkamer al vanaf €460,- per maand incl. G/W/L!
Op zoek naar een geschikt kantoor in Eindhoven?
Een geschikte werkplek, kantoorkamer (vanaf 10 m2) of kantoorruimte op maat in Eindhoven nodig? Deze locatie mag niet op uw shortlist ontbreken, plan daarom een gratis en vrijblijvende rondleiding bij SKEPP!
Media
Get a good impression of this office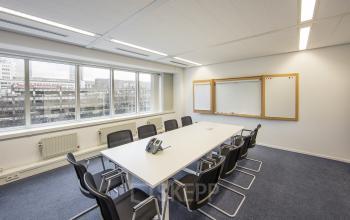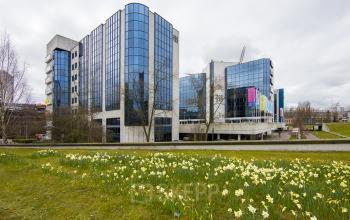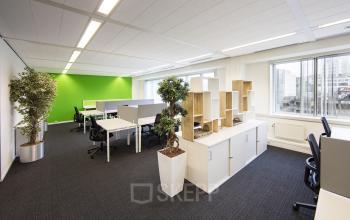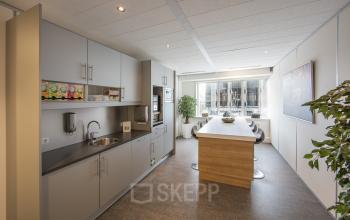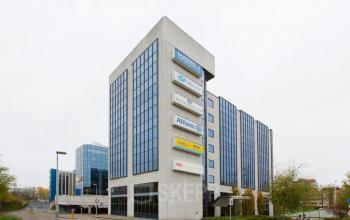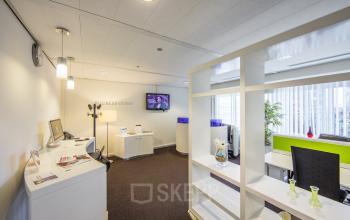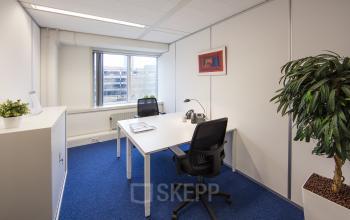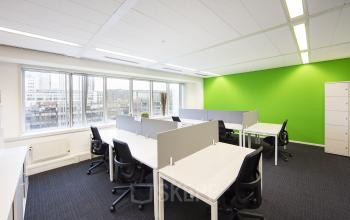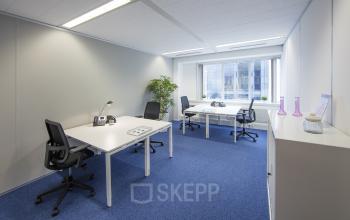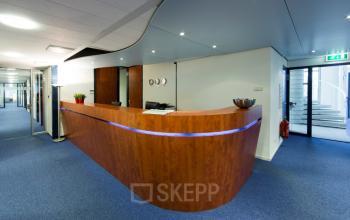 Reviews
Find out what other people said about this location
K
K. Zwaan
Mooie huurprijs en prima locatie.
Interieur en uitzicht van de kantoorruimtes zijn helaas wat matig.
V
Visser Recruitment
Alle facilitaire voorzieningen zijn uitstekend geregeld en maakt het kantoor zeer gebruiksvriendelijk!
J
Jochem
Mooie locatie in Eindhoven centrum.
T
Tanja
Vriendelijke mensen achter de receptie, fijn binnenkomen.
M
Merel V.
Een grote keuken waar je lekkere koffie kunt zetten, beter de dag beginnen kan haast niet!
Thanks for your review!
We really appreciate that you have taken the time to share your opinion with us and other customers! That is why you get from us!
Office interior design with Officeplanner
Request a free customised interior design proposal for your office space at Fellenoord 130
With Officeplanner you can rent, lease or buy a flexible interior design package based on your preferences and requirements for the interior of your office space. Your order will be delivered at your desired location within 1 week.
More about Officeplanner