Rent office space IJsselstein, Swammerdamweg 16
Accessibility
Bus stop IJsselstein, Ewoud/Boerhaaveweg

4 mins walk (0.4 km)

Park

10 mins walk (0.8 km)

Gym

7 mins walk (0.6 km)
Rent at this location?
This is currently available at Swammerdamweg 16 in IJsselstein
Available office rooms
Rental price:

€567 482 € /mo.

Rental price:

€567 482 € /mo.

Rental price:

€584 496 € /mo.

Rental price:

€600 510 € /mo.

Rental price:

€700 595 € /mo.

Rental price:

€600 510 € /mo.

Rental price:

€634 539 € /mo.

Rental price:

€667 567 € /mo.

Rental price:

€935 795 € /mo.

Rental price:

€924 785 € /mo.
How many square meters of office space do I need?
About this office
Kantoorruimte huren aan de Swammerdamweg in IJsselstein
Ben jij opzoek naar een goed onderhouden kantoorruimte in IJsselstein met een moderne uitstraling? Dan is dit kantoorpand gelegen aan de Swammerdamweg helemaal wat voor jou. Het pand dat hier staat sinds 1995 heeft een totale gebruiksoppervlakte van 1380 m2 en bestaat uit 3 verdiepingen.
Huurprijzen
Binnen dit kantoorpand zijn er al vele ruimten verhuurd. Op dit moment zijn de volgende ruimten beschikbaar; 2 ruimen van 34 m2, een ruimte van 40 m2, een ruimte van 35 m2 en een ruimte van 36 m2. Zoals je op de plattegrond kunt zien zijn deze kantoorruimten naast elkaar gelegen. Je zou dus ook meerdere kantoorruimten kunnen huren zodat je over de gehele vleugel ruimte hebt. Voor een ruimte van 34 m2 betaal je maandelijks een bedrag van €482,- een top prijs voor een mooi afgewerkte kantoorkamer in IJsselstein.
Goede schoonmaak, vergaderruimten en parkeergelegenheid
Buiten dat er super snelle internetverbinding is, zijn er ook nog vele andere services waar jij als huurder gebruik van kunt maken. Zoals vergaderruimten, koffie en thee bij de aanwezige pantry, parkeergelegenheid en je kunt 7 dagen per week gebruik maken van jouw kantoorruimte. Wat ook zeker een pluspunt is binnen dit gebouw, is dat de schoonmaak van zowel de algemene als je eigen kantoorruimten wordt verzorgd, dit is toch ideaal?
Locatie en bereikbaarheid
De locatie is prima en te goed te bereiken met de auto en het openbaarvervoer. Vanaf het kantoorgebouw gezien is de dichtstbijzijnde oprit van de snelweg de A-2 (Amsterdam – Maastricht). Mocht je met het openbaar vervoer reizen, dan hoef je maar 4 minuten te lopen vanaf de bushalte, Ewoud/Boerhaaveweg, naar je eigen kantoorkamer. Verder zijn er in de nabije omgeving veel restaurants, cafés en winkels te vinden.
Huur jij binnenkort ook een kantoorruimte aan de Swammerdamweg in IJsselstein
Ben jij enthousiast geworden over de vele mogelijkheden die dit kantoorpand met bijbehorende ruimten en services te bieden heeft? Neem dan contact op met een van onze vastgoedconsultants, zij helpen je graag verder door bijvoorbeeld een rondleiding in te plannen, gratis (!) en geheel vrijblijvend.
Media
Get a good impression of this office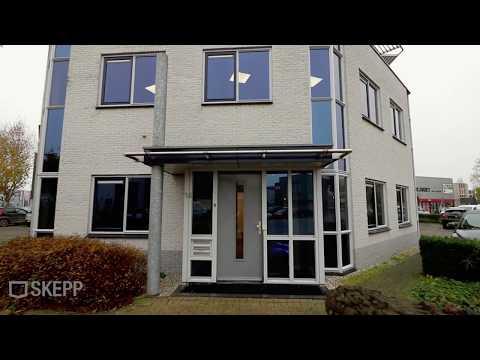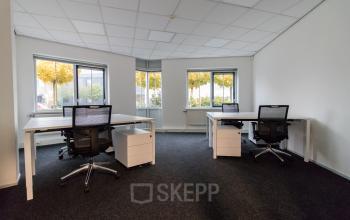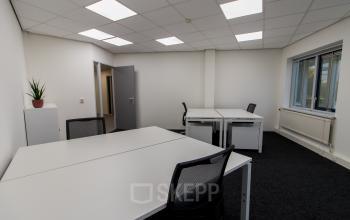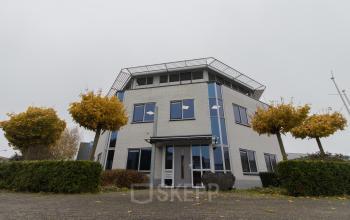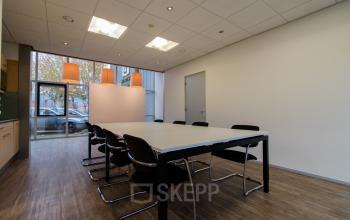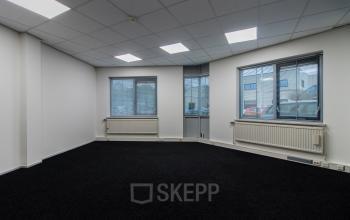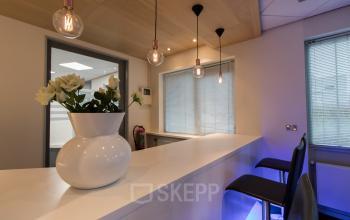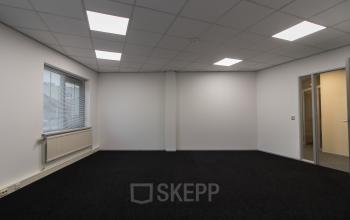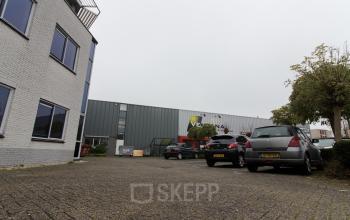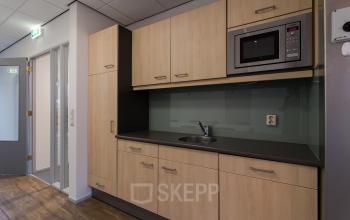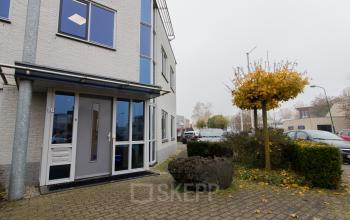 Reviews
Find out what other people said about this location
There are no reviews of this office yet. Will you be the first person to leave a review?
Thanks for your review!
We really appreciate that you have taken the time to share your opinion with us and other customers! That is why you get from us!
Office interior design with Officeplanner
Request a free customised interior design proposal for your office space at Swammerdamweg 16
With Officeplanner you can rent, lease or buy a flexible interior design package based on your preferences and requirements for the interior of your office space. Your order will be delivered at your desired location within 1 week.
More about Officeplanner