Rent office space Oldenzaal, Kleibultweg 35
Facilities
Internet
KVK-registration
Postal address
Kitchen
Parking
Accessibility
Bus stop Oldenzaal, Elsmors

8 mins walk (0.7 km)

Railway station Oldenzaal

28 mins walk (2.2 km)
Rent at this location?
This is currently available at Kleibultweg 35 in Oldenzaal
How many square meters of office space do I need?
About this office
Kantoorruimte beschikbaar op een zichtlocatie aan de grootste invalsweg van Oldenzaal
Via SKEPP is het mogelijk kantoren op maat te huren met een oppervlakte vanaf 400 m2. Het totale beschikbare metrage bedraagt 865 m2. De representatieve kantoorruimtes zijn gelegen op industrieterrein 'Eekte-Hazewinkel' aan de Kleibultweg met een prominente zichtlocatie aan de Eektestraat. Het industrieterrein is het grootste industrieterrein van Oldenzaal. U heeft de mogelijkheid om flexibel kantoorruimte te huren binnen dit kantoorgebouw, dat bestaat uit vier bouwlagen. De huurprijs ligt op €95,- per m2 per jaar.
De bereikbaarheid van het kantoorgebouw is uitstekend, gezien de ligging vlakbij de snelweg A1 (Amsterdam – Duitsland). Ook NS-station Oldenzaal is goed toegankelijk. Dus bent u op zoek naar een kantoor op maat zoek dan niet verder en vraag geheel vrijblijvend een bezichtiging aan via SKEPP online!
Media
Get a good impression of this office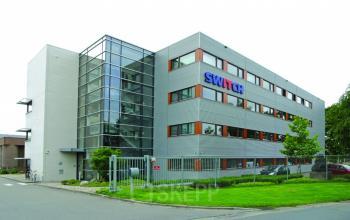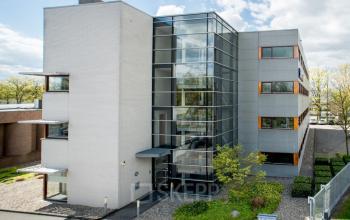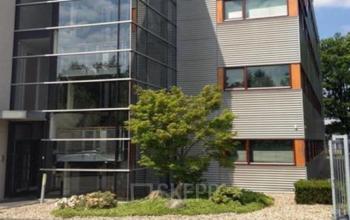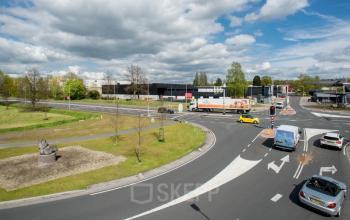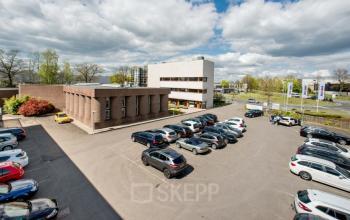 Reviews
Find out what other people said about this location
B
Ben
Grote kantoorruimten in zakelijk pand!
Thanks for your review!
We really appreciate that you have taken the time to share your opinion with us and other customers! That is why you get from us!
Office interior design with Officeplanner
Request a free customised interior design proposal for your office space at Kleibultweg 35
With Officeplanner you can rent, lease or buy a flexible interior design package based on your preferences and requirements for the interior of your office space. Your order will be delivered at your desired location within 1 week.
More about Officeplanner