Rent office space Rotterdam Centrum, Coolsingel 6
Accessibility
Bus stop Rotterdam, Stadhuis

2 mins walk (0.2 km)

Subway station Stadhuis

2 mins walk (0.1 km)

Railway station Rotterdam Station

9 mins walk (0.7 km)

Subway station Rotterdam, Stadhuis

1 min walk (0.1 km)

Park

2 mins walk (0.2 km)

Gym

2 mins walk (0.2 km)
Availability
Check below which office types are available at Coolsingel 6
About this office
Kantoorruimte huren aan de Coolsingel (Centrum)
In dit prachtige, eigentijdse kantoorpand aan de Coolsingel zijn diverse kantoorruimten te huur. Je huurt hier in een kantoorpand dat gebouwd is in 1955 en een totale gebruiksoppervlakte heeft van 11.376 m2. Het kantoorpand is gelegen in een erg gezellige buurt met vele leuke horecagelegenheden rondom. Zo ben je binnen een paar minuten lopen bij de gezellige cocktailbar HUGH!
Huurprijzen, kantoor Coolsingel, Rotterdam
In dit kantoorpand zijn verschillende kantoorruimten te huur, variërend van 11 m2 tot 89 m2. Voor een kantoorruimte van 11 m2 betaal je maandelijks €1125,-. Je huurt dan een kantoorruimte met 2 werkplekken. Liever een grotere ruimte huren? De ruimte van 89 m2, die 14 werkplekken bevat, is te huur voor €9500,- per maand. Voor meer informatie over de beschikbaarheid en de huurprijzen, kun je vrijblijvend contact opnemen met onze vastgoedconsultants.
Coolsingel: receptiediensten en 24/7 toegang
Wanneer je besluit een kantoorruimte te huren aan de Coolsingel in Amsterdam, dan kun je direct gebruik maken van vele services en voorzieningen. Zo beschikt het kantoorpand over een bemande receptie. De receptionisten kunnen je helpen met diverse werkzaamheden als de postverwerking en telefoonbeantwoording. Daarnaast heeft iedere huurder 24/7 toegang tot zijn of haar kantoorruimte. Hierdoor kun je er ook voor kiezen om 's avonds te werken. Bovendien is er voldoende parkeergelegenheid bij het kantoorpand. Parkeerprijzen zijn tegen een leuk bedrag te huur.
Locatie en bereikbaarheid, Coolsingel, Rotterdam
De bereikbaarheid van dit kantoorpand is uitstekend. Werknemers die met het openbaar vervoer reizen kunnen het beste uitstappen bij treinstation Beurs. Vanaf dit station is het slechts 8 minuten lopen naar kantoor. Ook is het mogelijk de bus te pakken richting bushalte Stadhuis. Deze bushalte ligt op een afstand van slechts 200 meter. Deze goede bereikbaarheid maakt dat het kantoorpand ook zeer geschikt is voor het houden van meetings met zakenpartners.
Huur jij binnenkort ook een kantoorruimte aan de Coolsingel?
Zie jij het zitten om een kantoorruimte te huren op deze toffe locatie in Rotterdam? Aarzel dan niet langer en kom gauw eens een kijkje nemen! Dit doe je door een rondleiding in te plannen, gratis en geheel vrijblijvend.
Rent at this location?
This is currently available at Coolsingel 6 in Rotterdam Centrum
How many square meters of office space do I need?
Media
Get a good impression of this office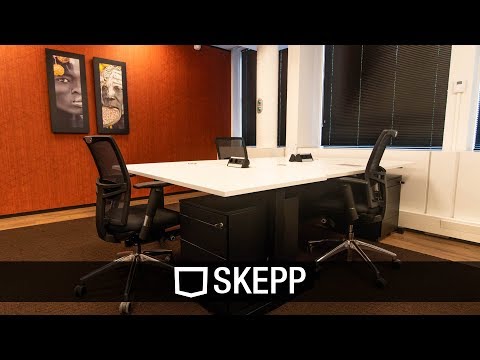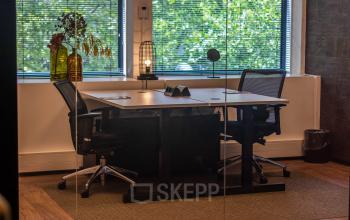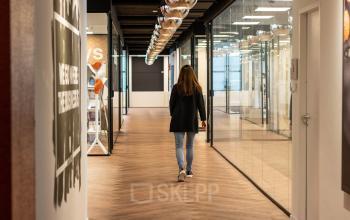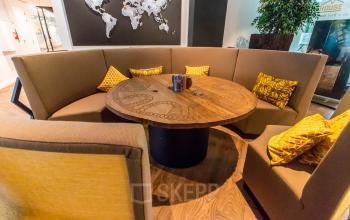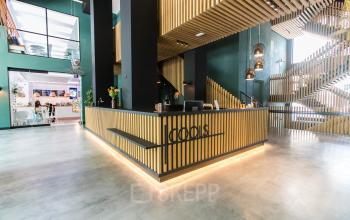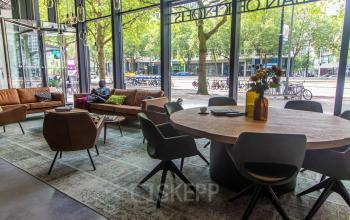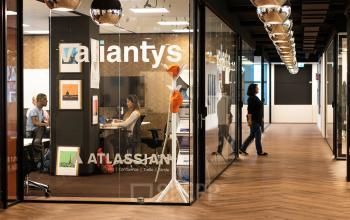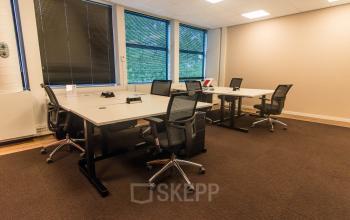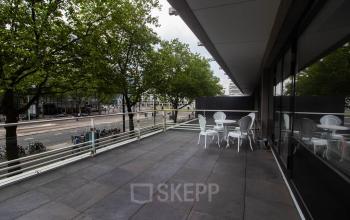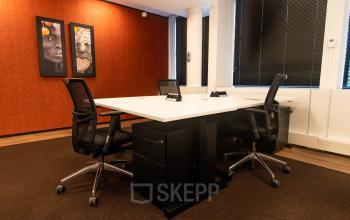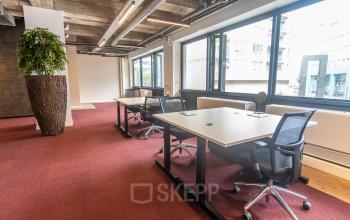 Reviews
Find out what other people said about this location
M
Michel
Gaaf pand met mooie ruime ruimten
T
Tim
Moderne kantoor- en vergaderruimtes, ziet er strak uit!
T
Tim Weterink
Ontzettend strakke afwerking!
Een ontzettend gave locatie om een kantoorruimte te huren.
Thanks for your review!
We really appreciate that you have taken the time to share your opinion with us and other customers! That is why you get from us!
Office interior design with Officeplanner
Request a free customised interior design proposal for your office space at Coolsingel 6
With Officeplanner you can rent, lease or buy a flexible interior design package based on your preferences and requirements for the interior of your office space. Your order will be delivered at your desired location within 1 week.
More about Officeplanner