Rent office space Rotterdam, Schiekade 830
Facilities
Desk
Internet
Coffee/tea
Printer
Meeting space
Cabinet
KVK-registration
Postal address
Kitchen
Parking
Accessibility
Bus stop Rotterdam, Schiekade

1 min walk (79 m)

Subway station Rotterdam, Schiekade

1 min walk (0.1 km)

Railway station Rotterdam Centraal

6 mins walk (0.5 km)

Subway station Rotterdam Centraal Station

7 mins walk (0.6 km)

Park

7 mins walk (0.6 km)

Gym

5 mins walk (0.4 km)
Availability
Check below which office types are available at Schiekade 830
About this office
Kleine en grote kantoorruimte te huur in dit pand in Rotterdam
SKEPP biedt kantoorruimte te huur aan op deze prachtige centrumlocatie. Aan de Schiekade in Rotterdam huurt u uw eigen werkplek, ingerichte kantoorunit (vanaf 15 m2) of kantoorruimte op maat (vanaf 100 m2).
Vroegere kantoorpand van de Nationale Nederlanden in Rotterdam
Het kantoorpand 'Nieuwe Nederlanden' aan de Schiekade in Rotterdam heeft een totaal vloeroppervlak van 12.500 m2 en bestaat uit 4 verdiepingen. Vroeger deed het dienst als kantoor voor de Nationale Levensverzekeringen Bank. Het kantoorgebouw is tegenwoordig een bedrijfsverzamelgebouw, waar u profiteert van de handelsgeest van uw medehuurders.
Bepaal zelf de lengte van uw huurcontract
U heeft hier de mogelijkheid om flexibel te huren maar ook om meerjarige huurcontracten aan te gaan. Binnen dit kantoorgebouw kunt u daarnaast gebruik maken van vele ondersteunende services zoals telefoonbeantwoording, postverwerking en schoonmaak.
Huisvesting voor uw bedrijf aan de Schiekade in Rotterdam?
Wanneer u op zoek bent naar een werkplek, kantoorunit of kantoorruimte op maat in Rotterdam, is dit een geschikt pand voor u. Dus neem contact op met SKEPP en vraag geheel vrijblijvend een rondleiding aan, zodat u uw nieuwe werkomgeving met eigen ogen kunt zien!
Rent at this location?
This is currently available at Schiekade 830 in Rotterdam
How many square meters of office space do I need?
Media
Get a good impression of this office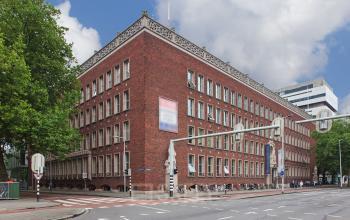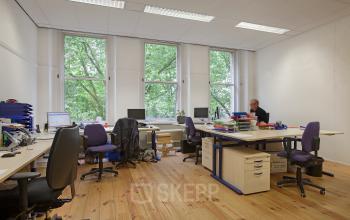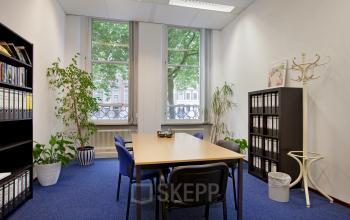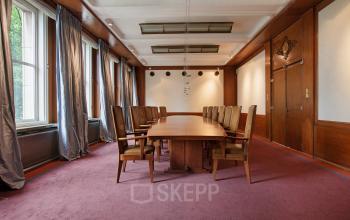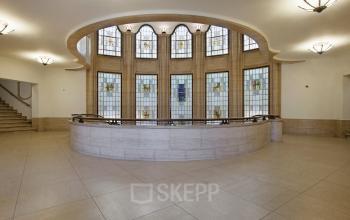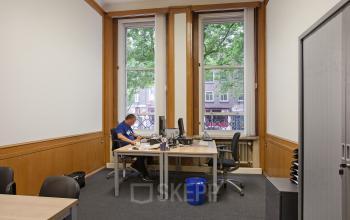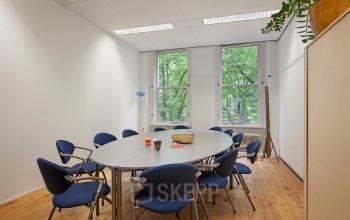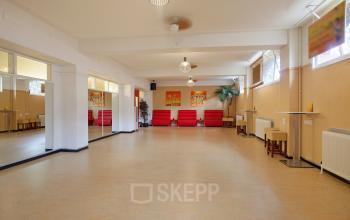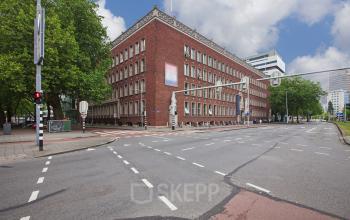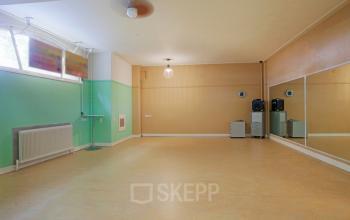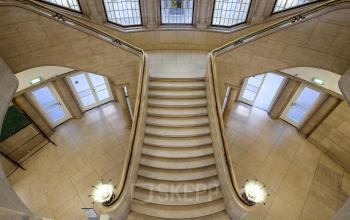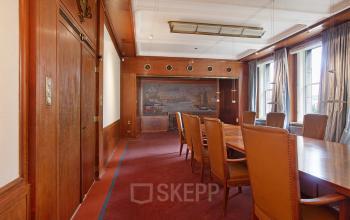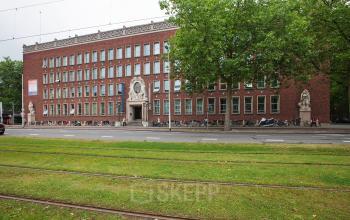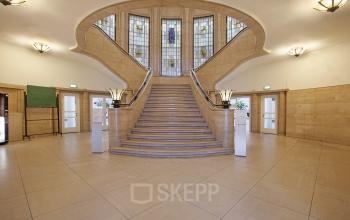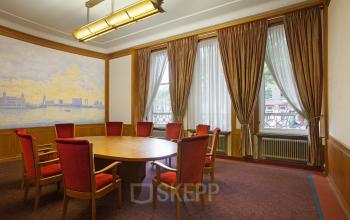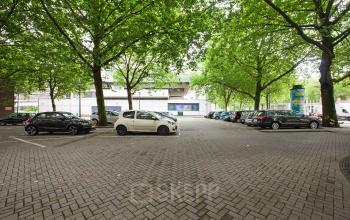 Reviews
Find out what other people said about this location
F
Fransen & Van Gaal - Architecten
Wij huren sinds vorige week drie kantoorkamers in dit pand.
Het is een heel gaaf, historisch gebouw met veel uitstraling. Wij zijn zelf een architectenbureau, dus de uitstraling en architectuur van ons kantoor is belangrijk. Een van de mooiste van Rotterdam!
G
G. van de Kerk
Groot pand, veel mogelijkheden, maar voor ons helaas iets te ver boven budget.
M
Mo Idrisi
Contact gehad met SKEPP over de mogelijkheden, netjes geholpen door Kas.
P
Pepijn
Mooie details van vroeger nog zichtbaar, zoals de ouderwetse glas-in-lood ramen
K
Klaver architecten
Van binnen mag het wat mij betreft een tikje moderner, al brengt de huidige inrichting ook wel een bepaalde sfeer met zich mee.
Verder lijkt het me een erg fraai pand om als bedrijf gevestigd te zitten, je zou er zeker weten iets heel moois van kunnen maken.
Thanks for your review!
We really appreciate that you have taken the time to share your opinion with us and other customers! That is why you get from us!
Office interior design with Officeplanner
Request a free customised interior design proposal for your office space at Schiekade 830
With Officeplanner you can rent, lease or buy a flexible interior design package based on your preferences and requirements for the interior of your office space. Your order will be delivered at your desired location within 1 week.
More about Officeplanner