Rent office space Schiphol, Flamingoweg 1-59
Facilities
Desk
Internet
Meeting space
KVK-registration
Postal address
Parking
Accessibility
Bus stop Schiphol, Valkweg

3 mins walk (0.2 km)

Railway station Schiphol Airport

36 mins walk (2.9 km)
Availability
Check below which office types are available at Flamingoweg 1-59
About this office
Kantoorruimte huren op Schiphol-terrein
Op zoek naar kantoorruimte op het terrein van Schiphol Airport? Dit representatieve kantoorpand is gelegen aan de Flamingoweg en draagt de naam 'Freightway'. In dit vier bouwlagen tellende kantoorpand huurt u een kantoorkamer vanaf 20 m2. Maar ook voor een kantoorruimte op maat vanaf 100 m2 bent u hier aan het juiste adres.
Naast kantoorruimte, kunt u ook bedrijfsruimte huren binnen het kantoorpand op Schiphol. In overleg zijn hier flexibele huurtermijnen mogelijk, uiteraard huurt u hier ook voor de lange termijn. Een langere huurtermijn kan zorgen voor een voordeligere huurprijs. U huurt hier een kantoorruimte op maat vanaf €165,- per m2 per jaar.
Ook zijn er verschillende voorzieningen beschikbaar binnen dit kantoorgebouw. Denk hierbij aan een professioneel bedrijfsrestaurant. De ligging van 'Freightway' is gunstig. Middels de snelwegen A4, A5 en A9 is het kantoorpand goed bereikbaar per auto.
Ook per openbaar vervoer en per vliegtuig is de toegankelijkheid uitstekend. Treinstation Schiphol is per lijnbus te bereiken. De reistijd zal circa een kwartier zijn. Kantoorruimte huren nabij Schiphol Airport? Stop met zoeken en vraag gratis een rondleiding aan via SKEPP!
Rent at this location?
This is currently available at Flamingoweg 1-59 in Schiphol
Unfortunately, nothing is currently available in this office building. View other offices on the SKEPP website or contact our real estate agents for free advice
Check out the other office spaces for rent in Schiphol!
Media
Get a good impression of this office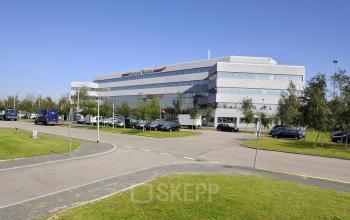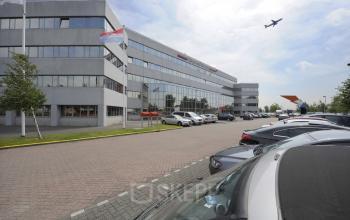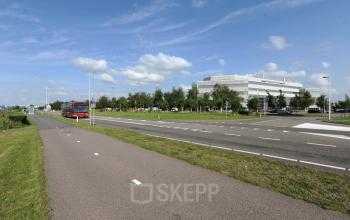 Reviews
Find out what other people said about this location
M
Manfred
De receptionisten zorgen altijd voor een vriendelijk ontvangst en ook helpen ze je in verschillende werkzaamheden, top!
Thanks for your review!
We really appreciate that you have taken the time to share your opinion with us and other customers! That is why you get from us!
Office interior design with Officeplanner
Request a free customised interior design proposal for your office space at Flamingoweg 1-59
With Officeplanner you can rent, lease or buy a flexible interior design package based on your preferences and requirements for the interior of your office space. Your order will be delivered at your desired location within 1 week.
More about Officeplanner