Rent office space The Hague City Centre, Koningin Julianaplein 10
Facilities
Desk
Internet
Coffee/tea
Printer
Meeting space
Cabinet
KVK-registration
Postal address
Kitchen
Parking
Accessibility
Bus stop Den Haag Centraal

1 min walk (3 m)

Subway station Den Haag Centraal

1 min walk (2 m)

Railway station Den Haag Centraal

1 min walk (3 m)

Subway station The Hague Central Station

1 min walk (1 m)

Park

3 mins walk (0.2 km)

Gym

2 mins walk (0.2 km)
Rent at this location?
This is currently available at Koningin Julianaplein 10 in The Hague City Centre
How many square meters of office space do I need?
About this office
Kantoorruimte huren met uitzicht over Den Haag
Een werkplek, kantoorkamer of kantoorruimte op maat huren nabij het centraal station van Den Haag? Dit moderne veelal met glas en stenen uitgevoerde kantoorpand ligt in het centrum van Den Haag. Direct naast het Centraal Station wel te verstaan. De kantoorruimten zijn gelegen op de 11e verdieping in deze kantoortoren. Vanuit uw kantoor heeft u uitzicht over de prachtige stad Den Haag!
Videoconferencing, WiFi en koffie op uw kantoor in Den Haag!
Terwijl u aan het werk bent maakt u gebruik van velerlei professionele voorzieningen. Meetings plannen kan in één van de vergaderruimten. Er is ook een studio voor videoconferencing, handig om relaties op afstand te bereiken. Gratis WiFi, water, koffie en thee is voor handen. Tevens staat er een team klaar met mensen die u kunnen ondersteunen met administratieve werkzaamheden.
Uw eigen werkplek of kantoorkamer te huur in het centrum van Den Haag
Een eigen werkplek huren in het centrum van Den Haag is te duur? Welnee, u huurt hier uw eigen werkplek voor maar €299,- per maand (all-in)! Een eigen kantoorkamer is al te huren voor maar €600,- per maand. Tevens maakt u gebruik van meer dan 60 kantoorlocaties in Nederland en 2000 kantoorlocaties wereldwijd om te vergaderen of te werken in de business lounge!
Prachtig kantoorpand aan het Koningin Julianaplein in Den Haag
Het gebied rondom het Koningin Julianaplein is de afgelopen jaren flink gerenoveerd. Vele nieuwe wolkenkrabbers maar ook oudere gebouwen. Het Centraal Station van Den Haag ligt naast de deur. Vanaf de autosnelweg A12 bent u snel op kantoor en kunt u gebruik maken van de beveiligde, ondergrondse parkeergarage om uw auto te parkeren.
Het centrum van Den Haag als ideale huisvestingslocatie voor uw bedrijf
Wilt u kantoorruimte huren in Den Haag? Deze locatie is echt de moeite waard! Plan een gratis rondleiding bij SKEPP of neem contact op!
Media
Get a good impression of this office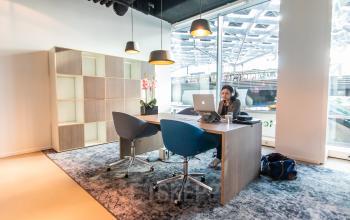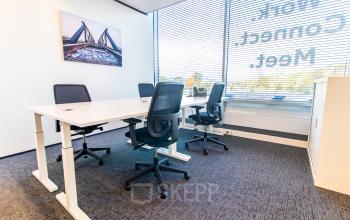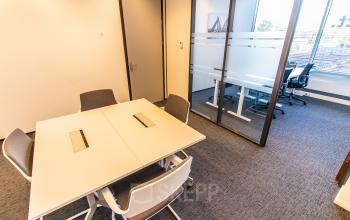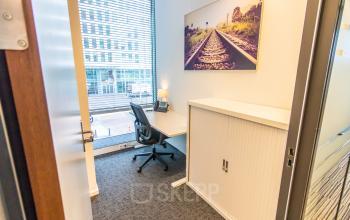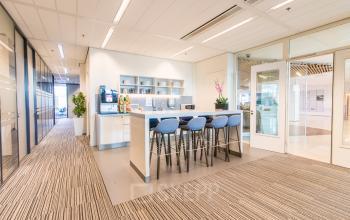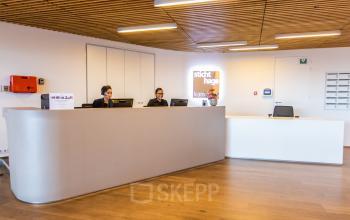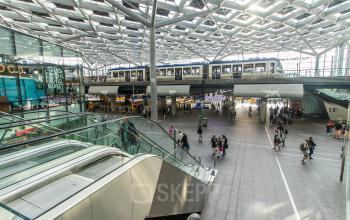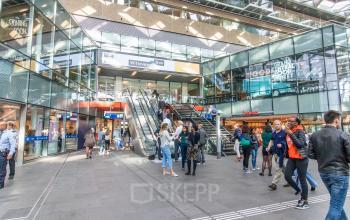 Reviews
Find out what other people said about this location
M
Maarten de Leeuw
Goede, zakelijke ruimte die goed bereikbaar is voor mijn internationale klanten.
D
Danny
Ziet er prachtig uit.
Pluspunt is de vergaderruimte
H
Harro de Vries
Doordat ons bedrijf flink aan het groeien is zijn we op zoek naar een ander pand waar we ons kunnen vestigen.
De uitgebreide mogelijkheden (zoals video conferencing) en het feit dat deze plek goed te bereiken is maakt het voor ons een fijne locatie om ons te vestigen!!
J
Johan
Top ruimte voor videoconferences aanwezig, voor het onderhouden van onze buitenlandse zakenpartners zou dit echt een pluspunt zijn.
Zouden meer kantoren moeten hebben!
Thanks for your review!
We really appreciate that you have taken the time to share your opinion with us and other customers! That is why you get from us!
Office interior design with Officeplanner
Request a free customised interior design proposal for your office space at Koningin Julianaplein 10
With Officeplanner you can rent, lease or buy a flexible interior design package based on your preferences and requirements for the interior of your office space. Your order will be delivered at your desired location within 1 week.
More about Officeplanner