Rent office space The Hague City Center, Koninginnegracht 10
Facilities
Desk
Internet
Meeting space
KVK-registration
Postal address
Kitchen
Parking
Accessibility
Bus stop Den Haag, Malieveld

3 mins walk (0.3 km)

Subway station Den Haag, Dr. Kuyperstraat

1 min walk (75 m)

Railway station Den Haag Centraal

12 mins walk (1.0 km)

Park

8 mins walk (0.7 km)

Gym

4 mins walk (0.3 km)
Rent at this location?
This is currently available at Koninginnegracht 10 in The Hague City Center
Available office rooms
Space description:

3 Persons

Rental price:

€824 €700 /mo.

Space description:

7 Persons

Rental price:

€1,235 €1,050 /mo.

Space description:

8 Persons

Rental price:

€1,765 €1,500 /mo.
How many square meters of office space do I need?
About this office
Kantoorruimte vanaf 317 m2 te huur op loopafstand van Den Haag Centraal Station
Zoekt u een goed bereikbare kantoorruimte in Den Haag? Dan is dit kantoorgebouw aan de Koninginnegracht een uitstekende optie. Treinstation Den Haag Centraal ligt vlakbij het kantoorgebouw, daarnaast zijn er opties om per tram of bus te reizen. Bovendien is de snelweg A12 snel toegankelijk met eigen vervoer. Kortom, de bereikbaarheid van dit kantoorpand in Den Haag is erg goed!
Kantoorruimte op maat beschikbaar in dit kantoor in Den Haag
Op dit moment zijn er nog een aantal kantoorruimten op maat beschikbaar in dit kantoorgebouw in Den Haag. Een kantoorruimte op maat is te huur vanaf 317 m2. Een tip over de huurtermijn: vaak is een flexibele huurperiode van minimaal 1 jaar financieel het meest gunstig.
Huurprijs in kantoorpand te Den Haag? €155,- per m2 per jaar
Wanneer u zoekt naar kantoorruimte, dan zult u waarschijnlijk een bepaald budget tot uw beschikking hebben. Voor een kantoorruimte in dit recent gerenoveerde kantoorgebouw aan de Koninginnegracht in Den Haag betaalt u een huurprijs van €155,- per m2 per jaar. Meer informatie over de huurprijs? Neem dan contact op met de vastgoedconsultants van SKEPP!
Vergaderruimte, loungeruimte en parkeerruimte? Check!
In dit kantoor is er een ruimte om uw vergaderingen te beleggen, dat is wel zo prettig. Daarnaast is er een ruimte waar u kunt loungen, om even te ontspannen tussen de werkzaamheden door of om even informeel te vergaderen. Voor de mensen die met eigen vervoer naar de kantoorruimte reizen, is het van belang om te weten dat er ruimte is om uw auto te parkeren. 
Plan een rondleiding, dat is gratis en geheel vrijblijvend bij SKEPP
Om écht een goed beeld van het kantoorgebouw en de kantoorruimte te krijgen, is het verstandig om een kijkje te gaan nemen. Een rondleiding door dit kantoor is gratis (!) en geheel vrijblijvend te plannen bij SKEPP!
Media
Get a good impression of this office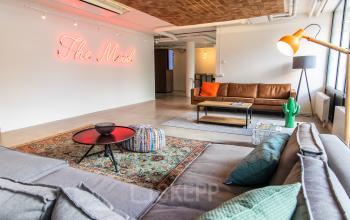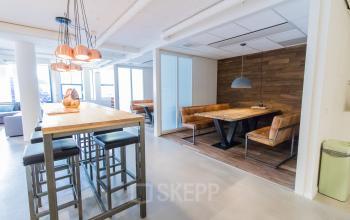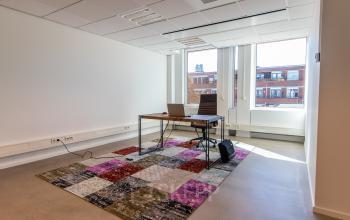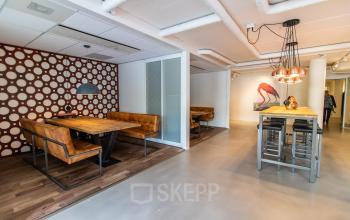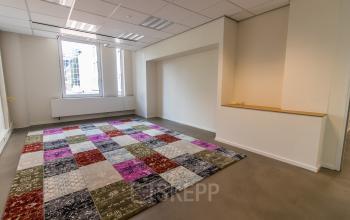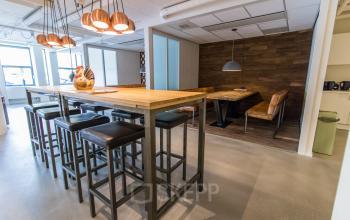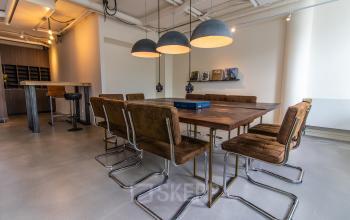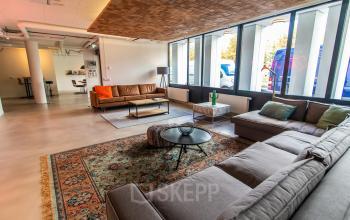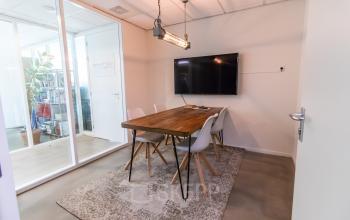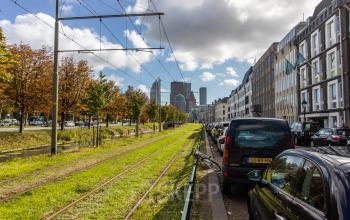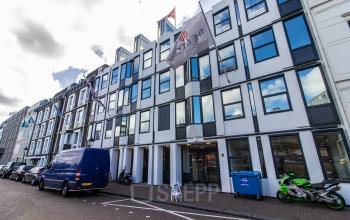 Reviews
Find out what other people said about this location
E
Erik
Een mooi pand met een top bereikbaarheid!
Thanks for your review!
We really appreciate that you have taken the time to share your opinion with us and other customers! That is why you get from us!
Office interior design with Officeplanner
Request a free customised interior design proposal for your office space at Koninginnegracht 10
With Officeplanner you can rent, lease or buy a flexible interior design package based on your preferences and requirements for the interior of your office space. Your order will be delivered at your desired location within 1 week.
More about Officeplanner