Rent office space Veenendaal, Kerkewijk 8
Facilities
Desk
Internet
Coffee/tea
Printer
Meeting space
Cabinet
Kitchen
Parking
Accessibility
Bus stop Veenendaal, Centrum/Wolweg

6 mins walk (0.5 km)

Railway station Veenendaal Centrum

9 mins walk (0.7 km)

Park

4 mins walk (0.3 km)

Gym

8 mins walk (0.6 km)
Rent at this location?
This is currently available at Kerkewijk 8 in Veenendaal
Available (flex)desks
Space description:

5 days a week available

Rental price:

€198 €188 /mo.
Available office rooms
Rental price:

€1,060 /mo.
How many square meters of office space do I need?
About this office
Office space for rent in the shopping centre of Veenendaal
In this authentic and beautiful office building in the shopping area of Veenendaal, you will find work spots as well as office spaces. The landlord likes to help you in furnishing your office, but you may also do this yourself if you prefer so. Everyone is welcome. At this exact moment there are several companies hiring in this office building. They differ from a therapist to a law firm.  
Authentic, nineteeth century renovated office building
The characteristic and monumental villa used to be a wool mill and was built in 1884. The building is fully modernized and has a warm feeling about it. Feel free to check out the building. Your office will be situated within walking distance of great variety of shops and restaurants. This will make the atmosphere very much lively when you step outside. 
A great diversity of tenants
Within this office building you can find big companies as well as self-employed people. At the moment a great diversity of people are renting here. You can expect companies like, psychologists, mortgage advisers, marketing specialists and even a law firm. Feel welcome, whatever the subject of your company may be, and contribute to the diversity of this office building. It is possible to order a lunch before 10:00 and it will be delivered for free by a restaurant from within the neighborhood. In the past a lot of drinks where organized to keep the office informal.   
This building is easily accessible
The busstation is just around the corner and the train station of Veenendaal is within 10 minutes walking distance. Behind the building is a big parking lot where you can park your car for a small fee. Furthermore the office has a good location, is surrounded by shops and restaurants. 
Office spaces with a modern look
The work spots and offices spaces have good lighting because of the high ceiling. The office spaces have a modern look to them with colorful aspects and the places have enough space. You can rent a big desk with a double socket. In some spaces an air-conditioning  is present to keep you cool during hot summer days. 
Meeting rooms, a clean kitchen and fast internet
The office has several meeting rooms and a coaching room. You can use these rooms after making a reservation in the agenda in the room itself. Besides that there is a clean kitchen present with a coffee maker, water boiler, microwave and a dishwasher. Every office space or work spot is fitted with fast internet, WiFi and a printer. If you decide to rent a furnished office space you will also receive the appropriate amount of storage space. 
Media
Get a good impression of this office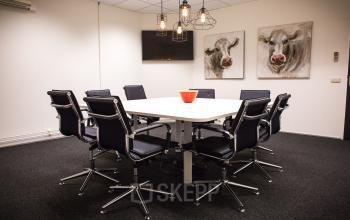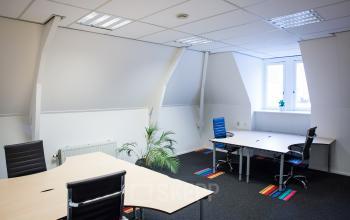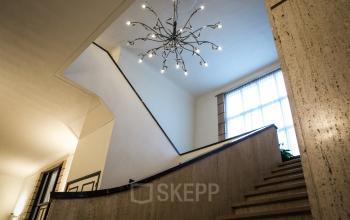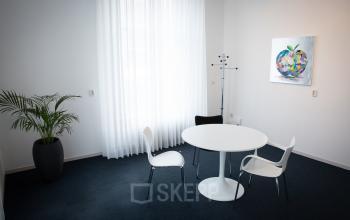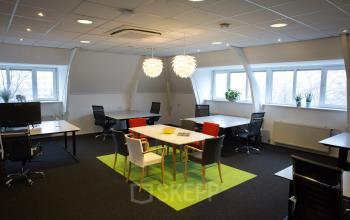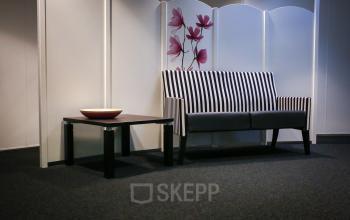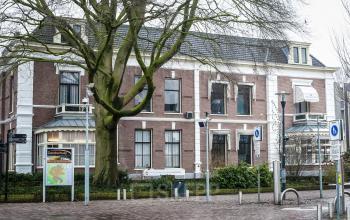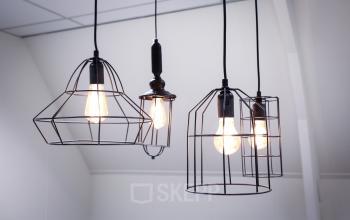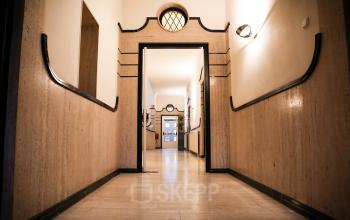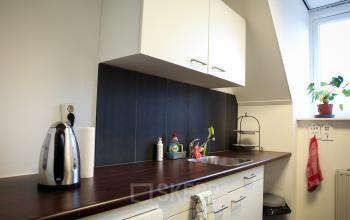 Reviews
Find out what other people said about this location
F
Fenna
Leuke wisselwerking tussen authentiek en modern.
Het pand kent een erg mooie uitstraling, niet té zakelijik
I
Inger
Leuk design!
Tof dat niet alle stoelen dezelfde kleur maken, die kleine dingen maken dit kantoorpand echt heel leuk..
Thanks for your review!
We really appreciate that you have taken the time to share your opinion with us and other customers! That is why you get from us!
Office interior design with Officeplanner
Request a free customised interior design proposal for your office space at Kerkewijk 8
With Officeplanner you can rent, lease or buy a flexible interior design package based on your preferences and requirements for the interior of your office space. Your order will be delivered at your desired location within 1 week.
More about Officeplanner