Rent office space Venlo, Noorderpoort 9
Facilities
Desk
Internet
Coffee/tea
Printer
Meeting space
KVK-registration
Postal address
Kitchen
Parking
Accessibility
Bus stop Venlo, Noorderpoort

3 mins walk (0.2 km)

Railway station Blerick

57 mins walk (4.6 km)

Gym

2 mins walk (0.2 km)
Rent at this location?
This is currently available at Noorderpoort 9 in Venlo
Available office spaces
Space description:

16 Persons

Rental price:

€1,790 /mo.

Space description:

210 m2

Rental price:

€1,838 /mo.

Space description:

506 m2

Rental price:

€4,428 /mo.
How many square meters of office space do I need?
About this office
Rent office space at the Noorderpoort (het Ven)
This office building at the Noorderpoort in Venlo was built in 1999 and has a total surface of 4630 m2. The business area on which the building is situated, has a modern look. Several different companies are located in this office building, for example a law firm and a bank. 
Prices, office Noorderpoort, Venlo
In this office building at the Noorderpoort in Venlo, office spaces are available from 210 m2. Offices are completed with carpeting, slats, cable ducts and adjustable walls. The price for renting here is a €105,- per m2 per year. The landlord works with flexible renting terms. This means the price you will pay depends on the contract time and the surface you will rent. This can be discussed at all times.
Noorderpoort: 24/7 accessibility and a warm welcome
Besides a good reachability by car and public transport, there are more than enough parking spaces at the building. Do you prefer coming to work on your bike? This is not a problem since a bike storage is present. The building has a modern look and the entrance will give you the feeling that you are welcome here. For tenants, the building is accessible 24/7 so you can determine your own work times.
Location and reachability, Noorderpoort, Venlo
Do you like a building with good reachability? This office building is situated alongside the highway (A67) in the direction of Eindhoven and Duisburg. The city centre of Venlo is also easily reached. The bus stop is directly around the corner and from here the train station is only 10 minutes away. 
Will you soon be renting office space at the Noorderpoort?
Are you looking for an office space in Venlo? Schedule a tour for free and see the possibilties with your own eyes.
Media
Get a good impression of this office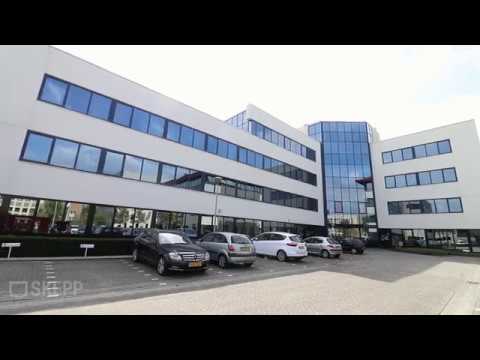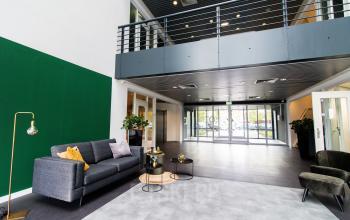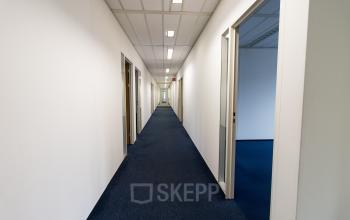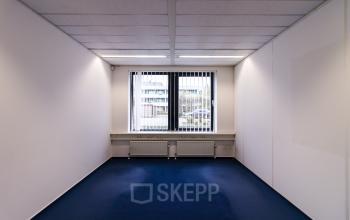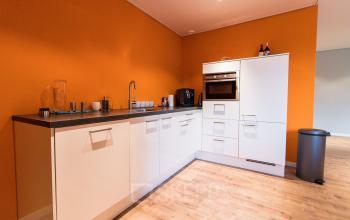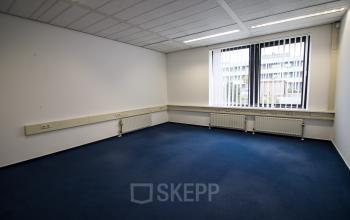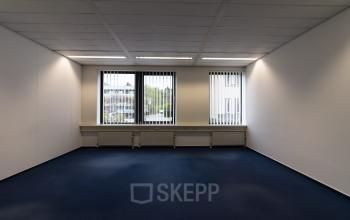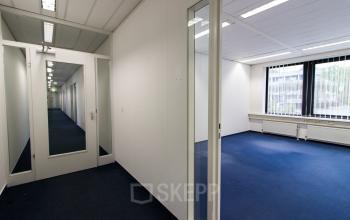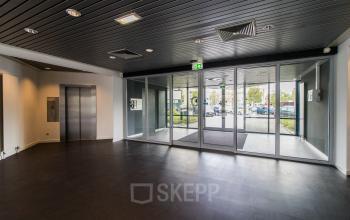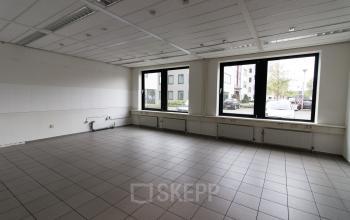 Reviews
Find out what other people said about this location
A
Assurantiebureau Kooistra
De huurprijs is relatief goedkoop, echter is dat terug te zien in de inrichting.
Het ziet er keurig en netjes uit, maar valt niet bepaald onder de categorie 'modern'.Echter is de locatie wel zeer gunstig door de goede bereikbaarheid en het aantal grote en bekende bedrijven in de omgeving .
K
Kimberly
Ideale locatie als je ook in Duitsland werkzaam bent, super goede bereikbaarheid.
J
Jimmy
Fraai kantoor, goed bereikbaar, eerlijke prijzen.
top!
I
Ize
Prima plek om te werken lijkt me, alles ziet er netjes en verzorgd uit!
Thanks for your review!
We really appreciate that you have taken the time to share your opinion with us and other customers! That is why you get from us!
Office interior design with Officeplanner
Request a free customised interior design proposal for your office space at Noorderpoort 9
With Officeplanner you can rent, lease or buy a flexible interior design package based on your preferences and requirements for the interior of your office space. Your order will be delivered at your desired location within 1 week.
More about Officeplanner