Rent office space Woerden, Pelmolenlaan 1
Facilities
Internet
Meeting space
KVK-registration
Postal address
Kitchen
Parking
Accessibility
Bus stop Woerden, Wipmolenlaan

4 mins walk (0.4 km)

Railway station Woerden

13 mins walk (1.1 km)

Gym

1 min walk (2 m)
Rent at this location?
This is currently available at Pelmolenlaan 1 in Woerden
Unfortunately, nothing is currently available in this office building. View other offices on the SKEPP website or contact our real estate agents for free advice
Check out the other office spaces for rent in Woerden!
About this office
Kantoorruimte huren in kantoorgebouw met hoogwaardige uitstraling in Woerden
Op zoek naar aantrekkelijke kantoorruimte in het centraal gelegen Woerden? Op de Pelmolenlaan in Woerden biedt SKEPP diverse kantoorruimten te huur aan. Tot de huurmogelijkheden behoort een (ingerichte) kantoorkamer tot 100 m2 en kantoorruimte op maat vanaf 100 m2.
Gesteld kan worden dat dit kantoorpand voor elke ondernemer geschikt is. Momenteel staat in totaal 517 m2 van dit kantoorgebouw in Woerden te huur, wees er dus snel bij! Het pand beschikt over een begane grond en drie verdiepingen. 
De ligging van het te huren kantoorgebouw in Woerden is gunstig wat de toegankelijkheid betreft. De bereikbaarheid is dan ook zeer goed te noemen! De huurprijs van de kantoorruimte bedraagt slechts €105,- per m2 per jaar, wees er dus snel bij! U kunt natuurlijk vrijblijvend een kijkje komen nemen op locatie. U vraagt rechts op deze pagina eenvoudig een rondleiding aan.
Media
Get a good impression of this office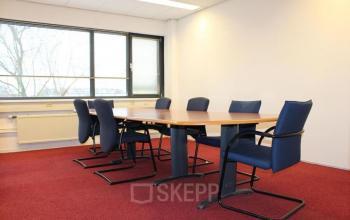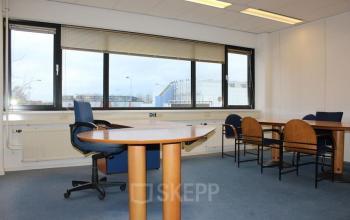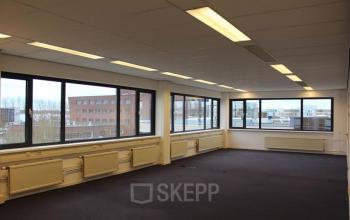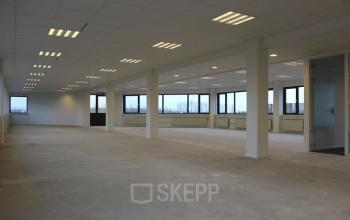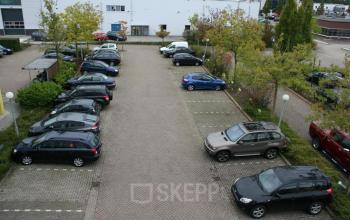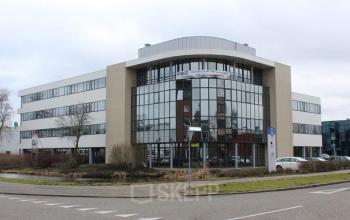 Reviews
Find out what other people said about this location
N
Nino
Goedkope huurprijzen in dit pand in Woerden, ideaal als je onderneming nog startende is...
groeien is altijd mogelijk
Thanks for your review!
We really appreciate that you have taken the time to share your opinion with us and other customers! That is why you get from us!
Office interior design with Officeplanner
Request a free customised interior design proposal for your office space at Pelmolenlaan 1
With Officeplanner you can rent, lease or buy a flexible interior design package based on your preferences and requirements for the interior of your office space. Your order will be delivered at your desired location within 1 week.
More about Officeplanner