Rent office space Woerden, Zaagmolenlaan 4
Accessibility
Bus stop Woerden, Ziekenhuis

1 min walk (44 m)

Railway station Woerden

9 mins walk (0.7 km)

Gym

1 min walk (2 m)
Rent at this location?
This is currently available at Zaagmolenlaan 4 in Woerden
Unfortunately, nothing is currently available in this office building. View other offices on the SKEPP website or contact our real estate agents for free advice
Check out the other office spaces for rent in Woerden!
About this office
Office space for rent at the Zaagmolenlaan (Woerden-Oost)
This office building at the Zaagmolenlaan in Woerden was built in 1984 and has a total surface of 3841 m2. The office building has a great sight location and has various office spaces available. In this office, you will find a wide range of tenants, including an employment agency, a laboratory research office and a beauty parlour.
Prices
Recently, various office spaces became available for rent. Due to the modular walls, adjacent offices can be divided as desired. The available office spaces vary from 42 m2 to 78 m2. For example, you rent a 42 m2 office space for €335,- per month and an office space of 58 m2 for €470,- per month.
24/7 access, parking lot and intercom system
This office building has several facilities and extras. For example, the office building has its own car park, but you can also park for free in the immediate area. As a tenant, you will have 24/7 access and through the intercom system you always know whether your guests have arrived. In addition, the office building has several pantries, toilet groups and meeting rooms.
Location and reachability
When you rent an office space at the Zaagmolenlaan in Woerden, you made sure you rented a well-reachable location. The nearest bus stop is within a 1-minute walk, and the train station is only 10 minutes away. When travelling by car, the A12 can be reached within a few minutes. Even when you are on the road a lot, this office building is definitely an option. 
Will you soon be renting an office space at the Zaagmolenlaan?
Do you already see yourself working in this office building at the Zaagmolen in Woerden? Call us to schedule a free tour! This free and without any obligations.
Media
Get a good impression of this office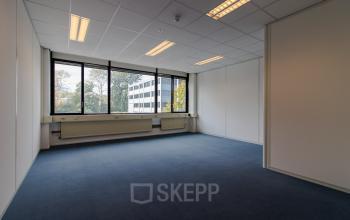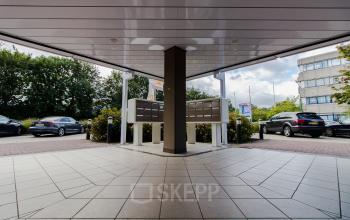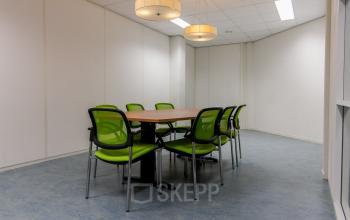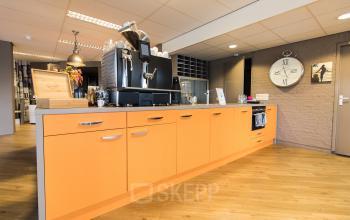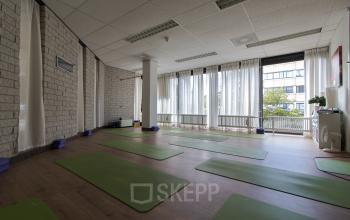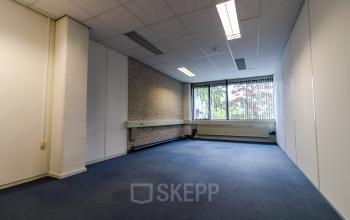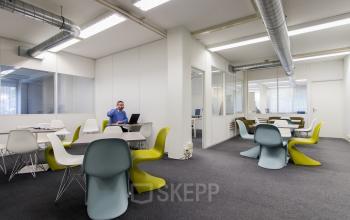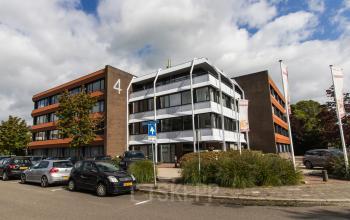 Reviews
Find out what other people said about this location
V
Vivian
Gaaf interieur, grote algemene ruimten en een pantry die voorzien is van alle gemakken.
Koffie van versgemalen bonen, hier knap je echt van op in de ochtend!
Thanks for your review!
We really appreciate that you have taken the time to share your opinion with us and other customers! That is why you get from us!
Office interior design with Officeplanner
Request a free customised interior design proposal for your office space at Zaagmolenlaan 4
With Officeplanner you can rent, lease or buy a flexible interior design package based on your preferences and requirements for the interior of your office space. Your order will be delivered at your desired location within 1 week.
More about Officeplanner