Rent office space Zaandam, Nicolaes Maesstraat 2
Facilities
Postal address
Kitchen
Parking
Accessibility
Bus stop Zaandam, Frans Halsstraat

7 mins walk (0.6 km)

Railway station Koog aan de Zaan

15 mins walk (1.2 km)

Gym

1 min walk (7 m)
Rent at this location?
This is currently available at Nicolaes Maesstraat 2 in Zaandam
How many square meters of office space do I need?
About this office
Kantoorruimte huren op gunstig gelegen plek in Zaandam!
Kantoorruimte vinden in Zaandam? Deze locatie aan de Nicolaes Maesstraat te Zaandam is echt iets voor u! SKEPP biedt hier kantoorruimte te huur aan tegen zeer scherpe huurprijzen. Kantoorunits zijn beschikbaar vanaf 12 m2 binnen het kantoorpand. Het pand is sinds 2011 een kantoorpand, hiervoor was het kantoorgebouw een schoolgebouw. Huurcontracten gelden op jaarbasis met een opzegtermijn van drie maanden. De huurprijs? Huren doet u op deze locatie al voor €150,- per maand! Voor deze prijs beschikt u over uw eigen kantoorkamer van 12 m2!
Het kantoorpand heeft een begane grond en een eerste verdieping. De totale vloeroppervlakte is 2.800 m2. De bereikbaarheid van het kantoorgebouw is uitstekend, gezien de ligging bij meerdere snelwegen. Onder andere de A7 (Zaanstad – Duitsland)  en de A8 (Amsterdam – Zaanstad) zijn vlakbij gelegen. Dus bent u op zoek naar een werkplek of kantoorunit of kantoor op maat in Zaandam, maak gebruik van de gratis rondleiding van SKEPP, zonder makelaarskosten!
Media
Get a good impression of this office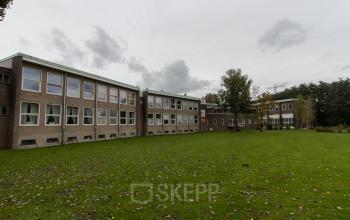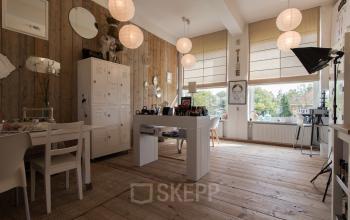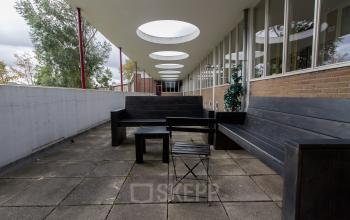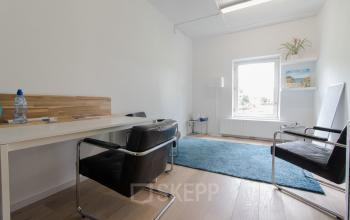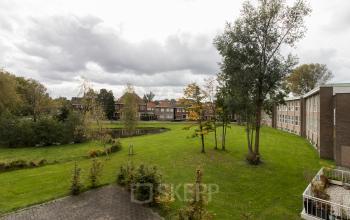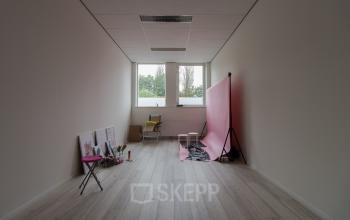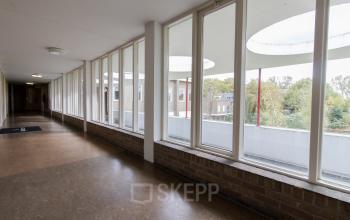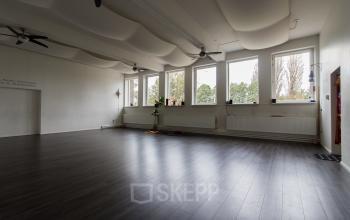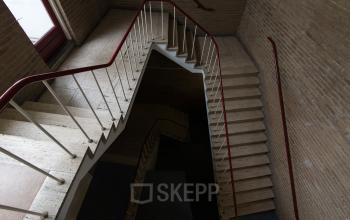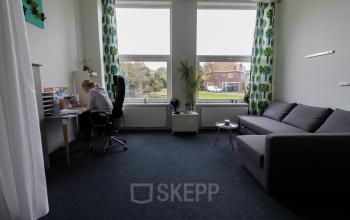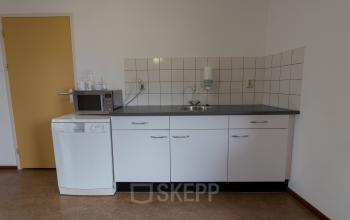 Reviews
Find out what other people said about this location
B
Bregje
Goed alternatief voor de dure kantoorruimtes in Amsterdam.
O
Olga
Mooi gelegen, met een meertje als uitzicht.
Ideaal als je niet in een drukke stad wilt zitten.
Thanks for your review!
We really appreciate that you have taken the time to share your opinion with us and other customers! That is why you get from us!
Office interior design with Officeplanner
Request a free customised interior design proposal for your office space at Nicolaes Maesstraat 2
With Officeplanner you can rent, lease or buy a flexible interior design package based on your preferences and requirements for the interior of your office space. Your order will be delivered at your desired location within 1 week.
More about Officeplanner