Rent office space Zwolle Centraal Station, Hanzelaan 268-290
Facilities
KVK-registration
Postal address
Kitchen
Parking
Accessibility
Bus stop Zwolle, Station

2 mins walk (0.2 km)

Railway station Zwolle

6 mins walk (0.4 km)

Gym

7 mins walk (0.6 km)
Rent at this location?
This is currently available at Hanzelaan 268-290 in Zwolle Centraal Station
Available office spaces
Space description:

265 m2

Rental price:

€2,981 /mo.

Space description:

297 m2

Rental price:

€3,341 /mo.

Space description:

363 m2

Rental price:

€4,083 /mo.

Space description:

452 m2

Rental price:

€5,085 /mo.

Space description:

537 m2

Rental price:

€6,041 /mo.
How many square meters of office space do I need?
About this office
Kantoorruimte huren in representatief kantoorpand in Zwolle
In het kantorenpark van Zwolle, aan de Hanzelaan, is dit moderne en representatieve kantoorpand gelegen. Dit kantoorpand springt direct in het oog wanneer u het kantorenpark op rijdt, door de donkere stenen en het vele glaswerk. De kantoorruimten kenmerken zich door de hoge plafonds en de hoge mate van lichtinval. Een uitstekende locatie voor uw onderneming!
Kantoorruimten van verschillende metrages te huur
Het kantoorgebouw aan de Hanzelaan in Zwolle beschikt over 7 verdiepingen. Hieronder bevindt zich een overzicht met het aantal beschikbare metrages voor verhuur, waarbij links de verdieping staat en rechts het aantal beschikbare m2.
1e - 322 m2
2e - 355 m2
4e - 761 m2
5e - 905 m2
6e - 739 m2
7e - 726 m2
Binnen dit kantoorgebouw ia deelverhuur mogelijk vanaf 100 m2. Wanneer u besluit hier een kantoorruimte te huren in dit kantoorpand, kunt u profiteren van de vele doorgroeimogelijkheden op deze locatie!
Huur een kantoorruimte voor €135,- per m2 per jaar
Op deze locatie in Zwolle huurt u een kantoorruimte voor een aantrekkelijke huurprijs van €135,- per m2 per jaar. Naast een modern en representatief ogend kantoorpand en een voordelige huurprijs is het kantoorpand ook nog eens uitstekend bereikbaar.
Het NS-station van Zwolle is aan de overkant van het kantoorgebouw gelegen en het busstation bevindt zich op 2 minuten loopafstand. Waar wacht u nog op?
24/7 toegang tot uw kantoorruimte!
Wanneer u een kantoorruimte huurt in dit kantoorgebouw kunt  u profiteren van verschillende services en voorzieningen. Zo heeft u 24/7 toegang tot het kantoorgebouw en zijn er parkeerplaatsen, een pantry en lift aanwezig. Deze voorzieningen zorgen er voor dat u zorgeloos kunt werken en u zich volledig op uw onderneming kunt richten!
Interesse? Kom een kijkje nemen!
Heeft bovenstaande informatie uw interesse gewekt en wilt u wel eens een kijkje nemen in dit kantoorpand? Dat is geen enkel probleem! Via SKEPP plant u gratis en geheel vrijblijvend een rondleiding in. Dit kan via het rondleidingenformulier of door telefonisch contact op te nemen.
Media
Get a good impression of this office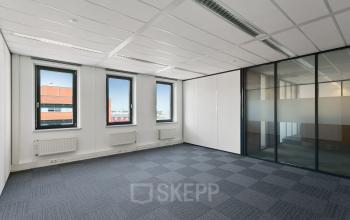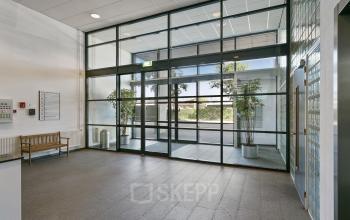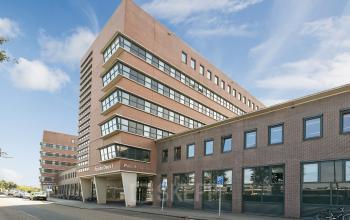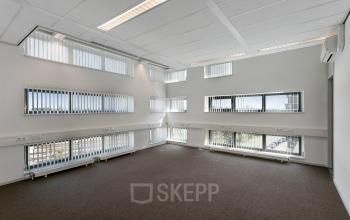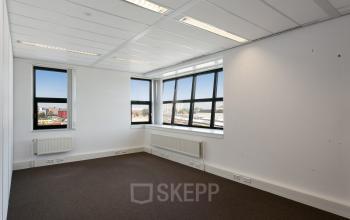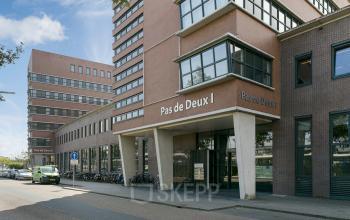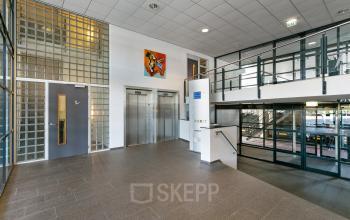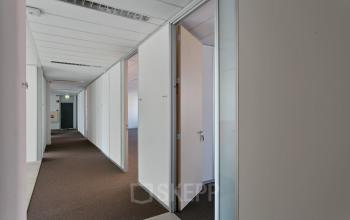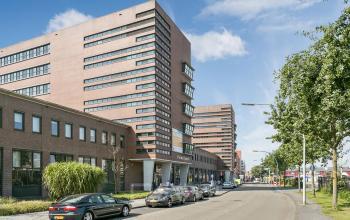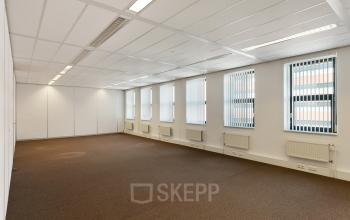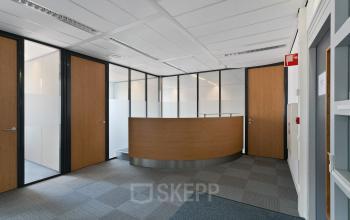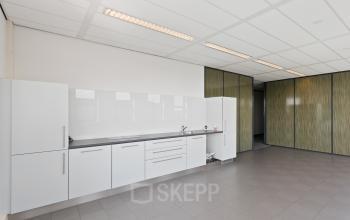 Reviews
Find out what other people said about this location
M
Maxime
Het vele glaswerk zorgt voor veel daglicht in de kantoorruimten!
C
Corine
Heel mooi kantoorgebouw.
Strak afgewerkt, zowel van binnen als van buiten.
Thanks for your review!
We really appreciate that you have taken the time to share your opinion with us and other customers! That is why you get from us!
Office interior design with Officeplanner
Request a free customised interior design proposal for your office space at Hanzelaan 268-290
With Officeplanner you can rent, lease or buy a flexible interior design package based on your preferences and requirements for the interior of your office space. Your order will be delivered at your desired location within 1 week.
More about Officeplanner