Rent office space Zwolle Centraal Station, Zuiderzeelaan 53-71
Facilities
Desk
Internet
Coffee/tea
Printer
Meeting space
KVK-registration
Postal address
Kitchen
Parking
Accessibility
Bus stop Zwolle, Oranje Nassaulaan

5 mins walk (0.4 km)

Railway station Zwolle

15 mins walk (1.2 km)

Park

8 mins walk (0.7 km)

Gym

3 mins walk (0.3 km)
Rent at this location?
This is currently available at Zuiderzeelaan 53-71 in Zwolle Centraal Station
How many square meters of office space do I need?
About this office
Kantoorruimte huren aan de Zuiderzeelandlaan in Zwolle (Centraal Station)
Wil jij een kantoorruimte huren in dit gave kantoorpand aan de Zuiderzeelandlaan in Zwolle Centraal Station? Wacht dan niet langer en plan een afspraak in om het kantoorgebouw met eigen ogen te bekijken. Je huurt hier een kantoorruimte in een representatief kantoorpand waar alles tot in de puntjes is geregeld. Denk bijvoorbeeld aan de juiste services en faciliteiten. Ook de locatie van het kantoorgebouw is erg gunstig, namelijk aan de ringweg van Zwolle.
Huurprijzen
Op dit moment zijn er op de 1e, 2e en 3e verdieping kantoorruimten beschikbaar voor de verhuur. Op de eerste verdieping is een totale oppervlakte beschikbaar van 673 m2, te huur voor een maandelijks bedrag van €8132,-. Op de 3e verdieping een oppervlakte van 1805 m2 en op de 4e verdieping een grote kantoorunit van 1070 m2. Het is mogelijk om een kantoorruimte te huren vanaf 185 m2. Het is mogelijk om jou kantoorruimte turn-key op te leveren, je hoeft dan nergens achteraan en kun je je volledig richten om jouw core business. Benieuwd naar alle mogelijkheden? Vraag het onze vastgoedconsultants, wij helpen je graag!
Een receptie en vergaderzalen
Wanneer je een kantoorruimte huurt aan de Zuiderzeelaan in Zwolle is niet alleen de kantoorruimte de ruimte waar je gebruik van kunt maken, maar ook de algemene ruimten en faciliteiten in het kantoorgebouw zijn volledig tot jouw beschikking. Op de begane grond zit een receptie, ideaal wanneer er vaak klanten langs komen en je administratieve werkzaamheden wilt uitbesteden. Daarnaast zijn er meerdere vergaderzalen aanwezig, ideaal wanneer je een presentatie wilt geven of met een meeting hebt geplant met collega's.
Locatie en bereikbaarheid
De locatie is erg gunstig, je huurt hier namelijk een kantoorruimte op zichtlocatie aan de ringweg van Zwolle. Ook zijn er verschillende op- en afritten van bijvoorbeeld de rijksweg A28 op korte rijafstand bereikbaar. Reis je liever met het openbaar vervoer? Op een paar minuten loopafstand zit het centraal station van Zwolle, vanuit hier bereik je alle steden in Nederland.
Huur jij binnenkort een kantoorruimte aan de Zuiderzeelaan in Zwolle Centraal Station?
Zie jij het wel zitten om een kantoorruimte te huren aan de Zuiderzeelaan in Zwolle Centraal Station? Wacht dan niet langer en plan een rondleiding in op een door jou gekozen datum en tijdstip. Onze vastgoedconsultants helpen je hier graag verder bij en kunnen ook al je vragen beantwoorden. Wat dit kost? Helemaal niets! SKEPP helpt jou gratis en geheel vrijblijvend in de zoektocht naar kantoorruimte aan de Zuiderzeelaan.
Media
Get a good impression of this office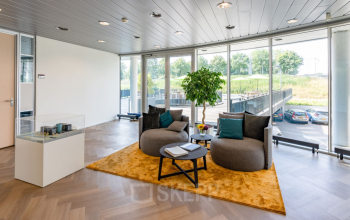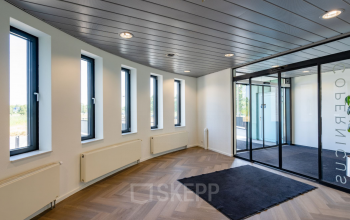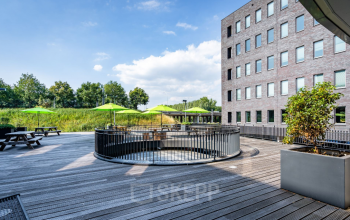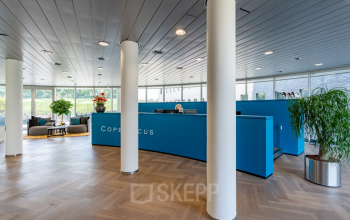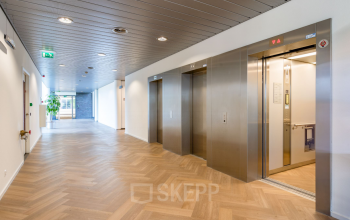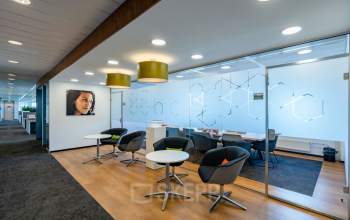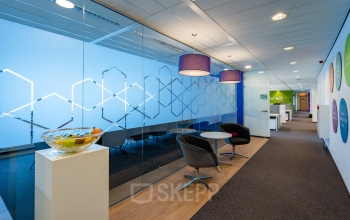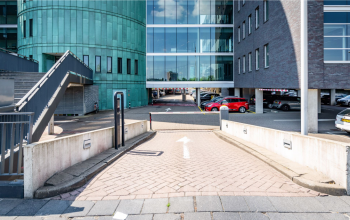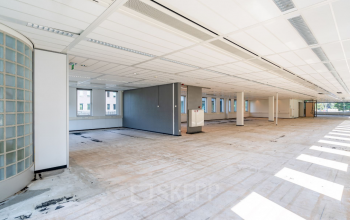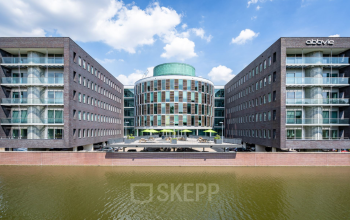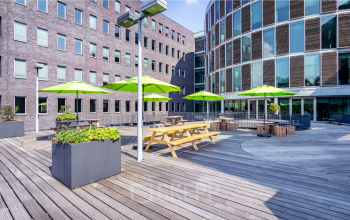 Reviews
Find out what other people said about this location
H
Hans Jansen
Mooie grote kantoorruimten, sluit perfect aan bij al onze wensen!
Thanks for your review!
We really appreciate that you have taken the time to share your opinion with us and other customers! That is why you get from us!
Office interior design with Officeplanner
Request a free customised interior design proposal for your office space at Zuiderzeelaan 53-71
With Officeplanner you can rent, lease or buy a flexible interior design package based on your preferences and requirements for the interior of your office space. Your order will be delivered at your desired location within 1 week.
More about Officeplanner