Rent office space Zwolle Oosterenk-Wipstrik, Aagje Dekenstraat 51-55
Facilities
Desk
Internet
Coffee/tea
Printer
Meeting space
Kitchen
Parking
Accessibility
Bus stop Zwolle, Tesselschadestraat

2 mins walk (0.2 km)

Railway station Zwolle

33 mins walk (2.6 km)

Park

3 mins walk (0.2 km)

Gym

6 mins walk (0.5 km)
Rent at this location?
This is currently available at Aagje Dekenstraat 51-55 in Zwolle Oosterenk-Wipstrik
Available office spaces
Space description:

457 m2

Rental price:

€4,189 /mo.
How many square meters of office space do I need?
About this office
Huren in Zwolle? Kantoorruimte vanaf 70 m2 te huur aan de Aagje Dekenstraat
Vlakbij de snelweg A28, daar ligt dit representatieve kantoorpand aan de Aagje Dekenstraat in Zwolle, waar kantoorruimte beschikbaar is. Met een ligging op kantorenpark 'Oosterenk' is dit kantoorpand omringd door verschillende andere organisaties, accountants en adviesbureau's. Een zakelijke locatie waar u uw onderneming graag vestigt. 
Kantoorruimte (>70 m2) beschikbaar in dit kantoorgebouw te Zwolle
Op dit moment is er nog 724 m2 beschikbaar in dit kantoorpand aan de Aagje Dekenstraat in Zwolle. U huurt al een kantoorruimte vanaf 70 m2 in dit kantoorpand. In principe is het huren van een kantoorruimte voor een flexibele periode van 1 jaar financieel gezien het meest voordelig. Doe er uw voordeel mee!
Huren vanaf  €845,- per maand aan de ring van Zwolle
In de zoektocht naar kantoorruimte is de huurprijs zeer waarschijnlijk een belangrijk aspect voor u. Een kantoorkamer van 70 m2 is te huur vanaf slechts €845,- per maand. In principe wordt een huurprijs van €110,- per m2 per jaar gehanteerd in dit kantoorgebouw. Meer informatie over de huurprijzen? Neem contact op met SKEPP!
24/7 toegang tot kantoorpand met vergaderruimte en pantry's
Bent u iemand die graag in de avonduren werkt? Dan kan het voor u een voordeel zijn om in dit kantoorpand te werken, aangezien u 24/7 toegang heeft tot uw kantoorruimte. Daarnaast is het gunstig dat er ruimte is om te vergaderen, net als dat er pantry's zijn. Tijd voor ontspanning? Bezoek dan de loungeruimte!
Huren in Zwolle? Kom kijken aan de Aagje Dekenstraat!
Het is verstandig dat u gewoon eens vrijblijvend gaat rondkijken op deze locatie aan de Aagje Dekenstraat op kantorenpark 'Oosterenk' in Zwolle. U ziet nergens aan vast als u een rondleiding plant bij SKEPP. En ook niet onbelangrijk: een rondleiding plannen bij SKEPP is gratis!
Media
Get a good impression of this office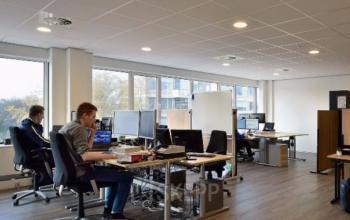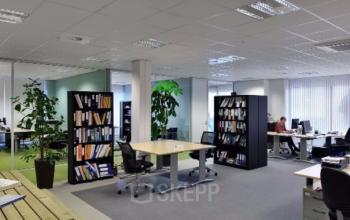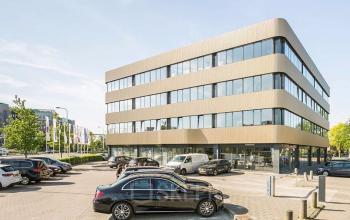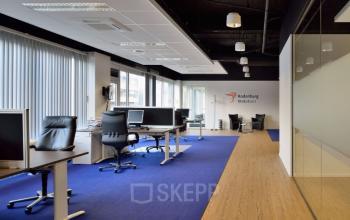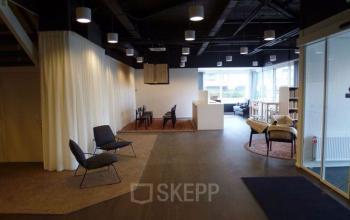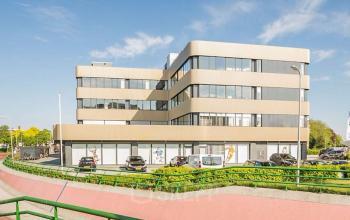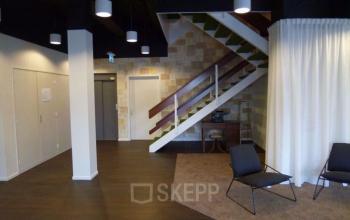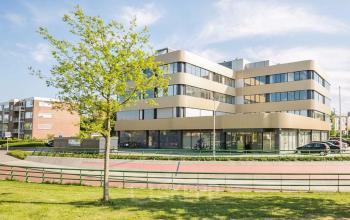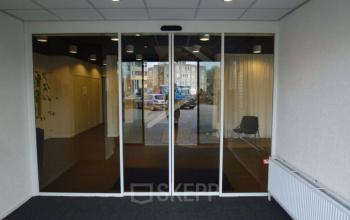 Reviews
Find out what other people said about this location
J
Jelle
Zakelijk met een warme uitstraling.....
wij genieten hier wel!
Thanks for your review!
We really appreciate that you have taken the time to share your opinion with us and other customers! That is why you get from us!
Office interior design with Officeplanner
Request a free customised interior design proposal for your office space at Aagje Dekenstraat 51-55
With Officeplanner you can rent, lease or buy a flexible interior design package based on your preferences and requirements for the interior of your office space. Your order will be delivered at your desired location within 1 week.
More about Officeplanner