Rent office space Zwolle, Rijnlaan 25
Accessibility
Bus stop Zwolle, Wkc De Dobbe

3 mins walk (0.2 km)

Railway station Zwolle

44 mins walk (3.4 km)

Gym

1 min walk (1 m)
Rent at this location?
This is currently available at Rijnlaan 25 in Zwolle
Unfortunately, nothing is currently available in this office building. View other offices on the SKEPP website or contact our real estate agents for free advice
Check out the other office spaces for rent in Zwolle!
About this office
Kantoorruimte huren aan de Rijnlaan in Zwolle
Ben je op zoek naar een geschikte kantoorruimte in Zwolle? Neem dan een kijkje in het kantoorgebouw aan de Rijnlaan. Een geschikte locatie, je huurt hier namelijk een kantoorruimte in de directe omgeving van woningen, kantoorgebouwen en een winkelcentrum. Het kantoorpand is gebouwd in 1980 en heeft op dit moment meerdere kantoorunits beschikbaar voor de verhuur. Wil jij weten of er een geschikte kantoorkamer bij zit voor jouw onderneming? Plan dan snel een rondleiding in en ontdek het zelf!
Huurprijzen
In dit kantoorgebouw huur je full-service kantoorunits, dit houdt in dat je nergens meer achter aan hoeft! De kantoorruimten worden gemeubileerd opgeleverd met een mooi bureau, bureaustoel en opbergruimte, geschikt voor het aantal personen dat jij nodig hebt. Op dit moment zijn er meerdere 2-persoonskantoren en een 5-persoonskantoor beschikbaar voor de verhuur. Voor de kantoorunit van 2 personen betaal je een maandelijks bedrag van €450,-. Huur je liever een kantoorkamer met meer werkplekken? Hier betaal je €800,- per maand voor. Benieuwd naar alle mogelijkheden? Vraag het onze vastgoedconsultants. 
24/7 toegankelijk en parkeergelegenheid
Wanneer je een kantoorruimte huurt aan de Rijnlaan in Zwolle huur je een kantoorruimte met een full-service pakket. Dat houdt ook in dat bovengenoemde prijzen inclusief servicekosten zijn. Je kunt dus ook gebruik maken van alle services in en rondom het kantoorgebouw, waaronder de 24/7 toegankelijkheid. Ideaal wanneer je buiten werktijd de laatste werkzaamheden wilt afronden, bijvoorbeeld in het weekend. Daarnaast is er op eigen terrein een grote parkeerplaats aanwezig waar jij en je collega's de auto kunt parkeren.
Locatie en bereikbaarheid
Het kantoorpand is gevestigd op een gunstige locatie, zowel met de auto als met het openbaar vervoer bereik jij makkelijk en snel jouw werkplek. Verschillende rijkswegen zoals de A28 en het centrum van Zwolle liggen op korte rijafstand. Reis je liever met het openbaar vervoer? De dichtstbijzijnde bushalte is te vinden op een korte loopafstand van 3 minuten vanaf het kantoorgebouw.
Huur jij binnenkort een kantoorruimte aan de Rijnlaan in Zwolle?
Zie jij het wel zitten om een kantoorruimte te huren aan de Rijnlaan in Zwolle? Wacht dan niet langer en neem contact op met één van onze vastgoedconsultants. Wij helpen je gratis en geheel vrijblijvend bij al je vragen en plannen een rondleiding in op een door jou gekozen datum en tijdstip. Bij SKEPP huur je een kantoorruimte die past bij jouw onderneming aan de Rijnlaan in Zwolle.  
Media
Get a good impression of this office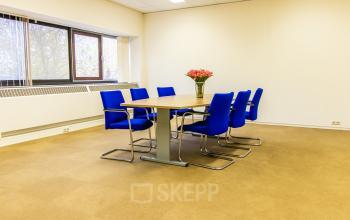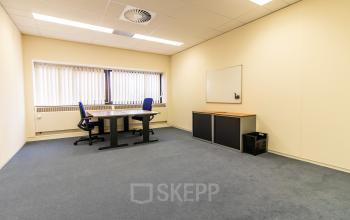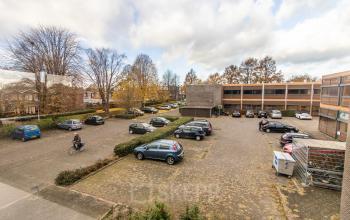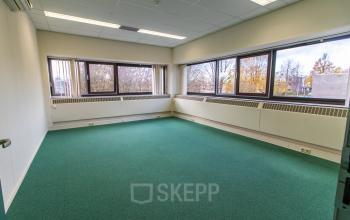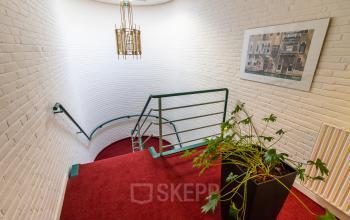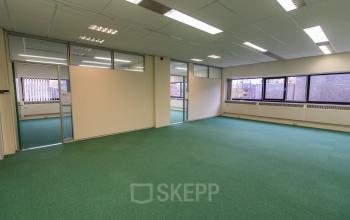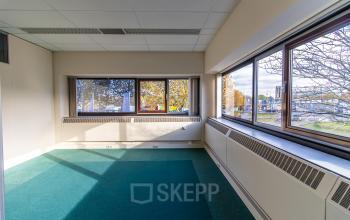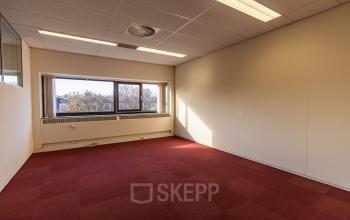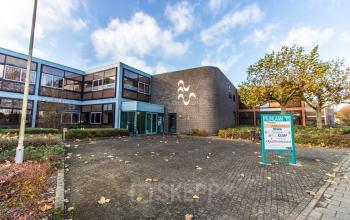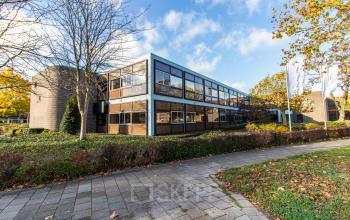 Reviews
Find out what other people said about this location
S
Susan Sleiderink
Prima kantoorruimten met een mooie prijs/kwalitiet verhouding!
Wij zijn enthousiast.
Thanks for your review!
We really appreciate that you have taken the time to share your opinion with us and other customers! That is why you get from us!
Office interior design with Officeplanner
Request a free customised interior design proposal for your office space at Rijnlaan 25
With Officeplanner you can rent, lease or buy a flexible interior design package based on your preferences and requirements for the interior of your office space. Your order will be delivered at your desired location within 1 week.
More about Officeplanner