Rent office space Amsterdam West, Van Hallstraat 238
Facilities
Desk
Internet
Coffee/tea
Printer
KVK-registration
Postal address
Kitchen
Parking
Accessibility
Bus stop Amsterdam, Kostverlorenstraat

1 min walk (55 m)

Subway station Amsterdam, Fred. Hendrikplants.

5 mins walk (0.3 km)

Railway station Amsterdam Centraal

31 mins walk (2.5 km)

Park

3 mins walk (0.3 km)

Gym

1 min walk (72 m)
Availability
Check below which office types are available at Van Hallstraat 238
About this office
Kantoorruimte huren aan de Van Hallstraat in Amsterdam (West)
Ben jij op zoek naar een gezellige en representatieve kantoorruimte aan de Van Hallstraat in Amsterdam West? Neem dan een kijkje in dit kantoorpand uit 1937. In de tussentijd heeft er een grote renovatie plaatsgevonden en is er een mooie lichte en overzichtelijke kantoorruimte gecreëerd. Je maakt naast je kantoorruimte gebruik van vele voorzieningen en ook de bereikbaarheid is goed, zowel met de auto als het openbaar vervoer.
Huurprijzen
De beschikbare kantoorruimte heeft een totale oppervlakte van 56 m2 en is geschikt voor 8 personen. Het is een open kantoorkamer die veel daglicht bevat, dit komt andere door de lichte muren en openslaande deuren naar de binnentuin. Een heerlijke plek om met je collega's te lunchen of te vergaderen. Voor de kantoorruimte betaal je een maandelijks bedrag van €3392,- in de maand. Dit bedrag is inclusief alle bijkomende servicekosten. Benieuwd? Plan dan snel een rondleiding in.
Gemeubileerde kantoorruimte, een pantry en 24/7 toegankelijkheid
Het huren van de kantoorruimte aan de Van Hallstraat in Amsterdam West brengt vele voordelen met zich mee, je maakt namelijk ook gebruik van alle services en faciliteiten in het kantoorgebouw. Houd je bijvoorbeeld niet van het kopen van meubilair of heb je er geen tijd voor? Geen punt in de kantoorkamer! De kantoorruimte is gemeubileerd, erg handig! Daarnaast is er in het pand een luxe pantry aanwezig waar jij jezelf en je collega's kunt voorzien van een kopje koffie/thee of een heerlijke lunch kunt voorbereiden in de pauze. Werk je in de avonduren vaak nog even door of maak je in het weekend wel een gebruik van je werkplek? De 24/7 toegankelijkheid biedt daar de oplossing voor.
Locatie en bereikbaarheid
Het kantoorpand heeft een erg gunstige ligging. Je bereikt met de auto je werkplek van verschillende op- en afritten zoals de A10, A5 en A8 binnen enkele minuten. Reis je liever met het openbaar vervoer? Op een korte loopafstand van slechts 1 minuut bereik je de bushalte 'Amsterdam, Kostverlorenstraat'. In de nabije omgeving van het kantoorpand zijn er gezellige plekken te vinden waar je wat kunt drinken en eten. Leuk om een keer af te spreken met een klant of met collega's na werktijd.
Huur jij binnenkort een kantoorruimte aan de Van Hallstraat in Amsterdam West?
Wil jij de kantoorruimte aan de Van Hallstraat in Amsterdam West huren? Wacht dan niet langer en neem contact op met één van onze vastgoedconsultants. Wij helpen je graag gratis en geheel vrijblijvend verder bij al je vragen en het inplannen van een rondleiding. Zo weet je zeker dat je de juiste keuze maakt bij het huren van een kantoorruimte aan de Van Hallstraat.
Rent at this location?
This is currently available at Van Hallstraat 238 in Amsterdam West
How many square meters of office space do I need?
Media
Get a good impression of this office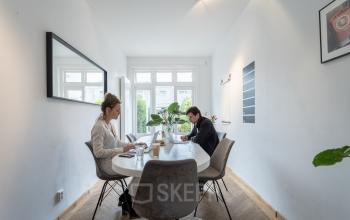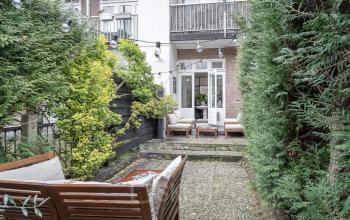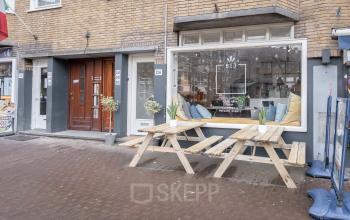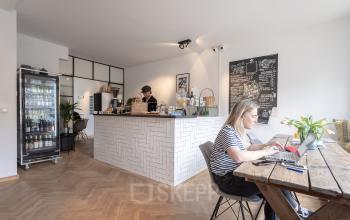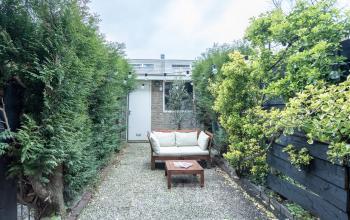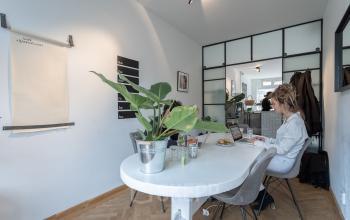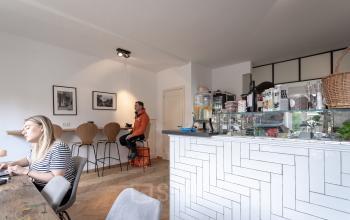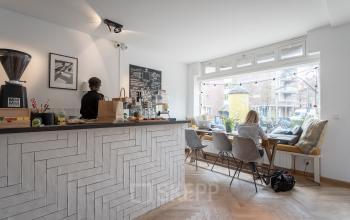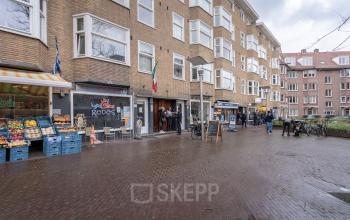 Reviews
Find out what other people said about this location
L
Lieke Westerhof
Heerlijke lichte ruimte, werken zal hier zeker een pretje zijn!
Thanks for your review!
We really appreciate that you have taken the time to share your opinion with us and other customers! That is why you get from us!
Office interior design with Officeplanner
Request a free customised interior design proposal for your office space at Van Hallstraat 238
With Officeplanner you can rent, lease or buy a flexible interior design package based on your preferences and requirements for the interior of your office space. Your order will be delivered at your desired location within 1 week.
More about Officeplanner