Rent office space Eindhoven Noord, Le Havre 114-127
Facilities
Desk
Internet
Meeting space
KVK-registration
Postal address
Kitchen
Parking
Accessibility
Bus stop Eindhoven, Nicehof

3 mins walk (0.2 km)

Railway station Eindhoven Strijp-S

47 mins walk (3.8 km)

Park

8 mins walk (0.6 km)

Gym

10 mins walk (0.8 km)
Availability
Check below which office types are available at Le Havre 114-127
About this office
Office space for rent at Le Havre (Woensel-Noord)
This representative and popular office building at Le Havre in Eindhoven, situated in Woensel-Noord, was built in 2002 and has a total surface of 895 m2. This office building has a wide range of tenants. Companies renting here are administration, software and training firms. In the neighborhood there is a small shopping center with a Jumbo supermarket and a snackbar.
Prices, office Le Havre, Eindhoven
You will be renting against favorable prices. Normally you will rent an office for the lon term in this office building. Short term renting is an option and can be discussed. At the moment there is no office available at this location, but we will gladly find a similar office for you.
Le Havre: parking space, fiber optic internet and 24/7 accessibility
The office building features multiple pantries and fiber optic internet. If you want to make use of this fast internet connection, you will only pay connection costs. As a tenant you will have 24/7 accessibility and the common rooms are being cleaned nicely. The is more than enough parking space available at the building, which is a good thing if you travel by car. You can have your own personal parking space for a small payment. Parking in the neighborhood is free and there is a charging point for electric cars at the business park. The offices are being delivered unfurnished by default but it is possible to have yours delivered fully furnished.
Location and reachability, Le Havre, Eindhoven
It is no problem to travel to Le Havre in Eindhoven by public transport. Train station Strijp-S lies within 4 kilometers of the building. From here it is possible to take the bus towards Eindhoven Nicehof and then it will only be a two minute walk. Are you travelling by car? The central positioning in Eindhoven makes it so the connections with the highways are good (A50, A2, A58).
Will you soon be renting office space at Le Havre?
Do you want to rent an office space at Woensel-Noord for a good price? Keep your eye on our website. When an office space becomes available, you can schedule a tour for free! Or contact us for any information about similar offices.
Rent at this location?
This is currently available at Le Havre 114-127 in Eindhoven Noord
How many square meters of office space do I need?
Media
Get a good impression of this office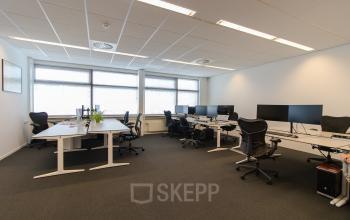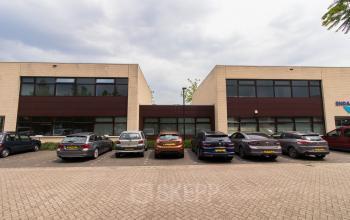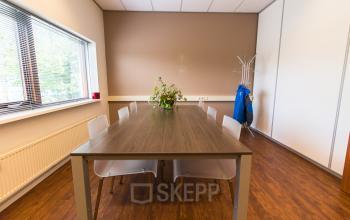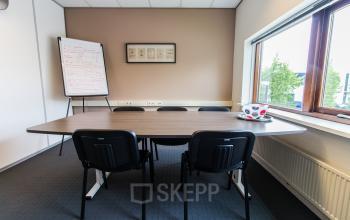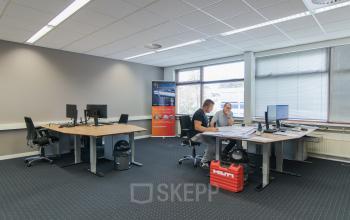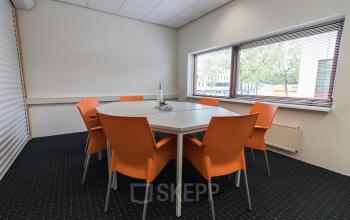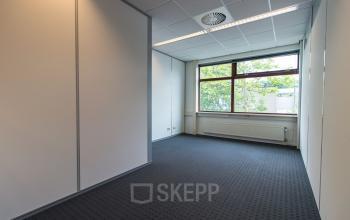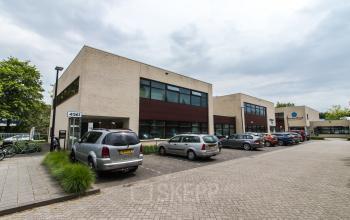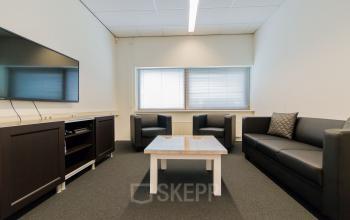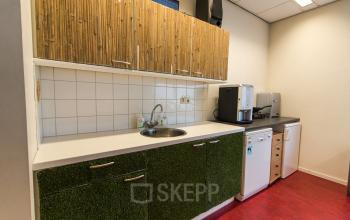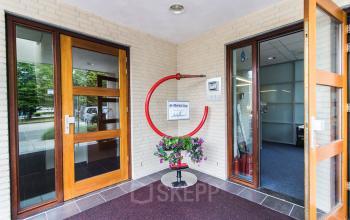 Reviews
Find out what other people said about this location
J
Joanne
Alles ziet er netjes uit, wellicht een beetje gedateerd maar de inrichting kan altijd nog naar eigen smaak.
K
Koopman L.
Veel en goede voorzieningen.
En niet geheel onbelangrijk: betaalbaar
Thanks for your review!
We really appreciate that you have taken the time to share your opinion with us and other customers! That is why you get from us!
Office interior design with Officeplanner
Request a free customised interior design proposal for your office space at Le Havre 114-127
With Officeplanner you can rent, lease or buy a flexible interior design package based on your preferences and requirements for the interior of your office space. Your order will be delivered at your desired location within 1 week.
More about Officeplanner