Rent office space Eindhoven Strijp-S, Beemdstraat 1
Facilities
Desk
Internet
Coffee/tea
Printer
Meeting space
Cabinet
KVK-registration
Postal address
Kitchen
Parking
Accessibility
Bus stop Eindhoven, Lodewijkstraat

2 mins walk (0.2 km)

Railway station Eindhoven Strijp-S

33 mins walk (2.6 km)

Park

6 mins walk (0.5 km)
Rent at this location?
This is currently available at Beemdstraat 1 in Eindhoven Strijp-S
How many square meters of office space do I need?
About this office
About the landlord
The landlord himself is present a much as possible and always there for you. You can always expect a warm welcome from the receptionist when you arrive at the office. Once per day the receptionist takes the received mail to your office. Personal service is a high priority in this office building. The entire building is furnished for the tenant to work nice and relaxed.
Beautiful green location
Surrounded by flora of Eindhoven, stands this beautiful and spacious business complex with a terrace. The building holds several different entrepreneurs like an accountant, designers, a real estate manager and a medical company.
The office space and facilities
You can rent several different sizes of office spaces in this business complex. It is possible to rent offices from 2 up until 8 persons. Renting an office in this  building always means all-in.
This includes things like a personal mailbox, fast internet, tasty coffee and tea, use of the copy service and a warm welcome for your costumers by the receptionist. You will never come up short as a tenant.  
As soon as your enter the building you can directly look into the beautiful and light cafeteria. This is positive thing when you receive costumers at your office space. De cafeteria is a place where you can grab a delicious lunch. Besides that the building holds multiple, fully furnished, kitchens. Organizing a meeting is no problem since you can use the meeting rooms. The caretaker is making sure everything in the building is in good shape. Renting an office in the building also gives you 24/7 accessibility.
Location
The location is good since it only takes you 3 minutes to drive upon the highway. The business complex is easy to reach by public transport, since it only takes the bus 10 minutes to reach Eindhoven. Once you are at the Central Station the centre of Eindhoven is within walking distance. If the sun is shining you can enjoy the terrace at the office building with a view over the park. There is always a place to park your car and an Albert Heijn XL is around the corner.
Feel free to grow
The landlord is easy going in every aspect. Every entrepreneur has his own needs and wishes and the landlord likes to think along with you. One of these aspects is a contract that suits your company. If your company grows you will be given the opportunity to rent several closed offices spaces of even an entire floor. Facilities like cleaning your office space or storage are always possible. But the most important thing is that you feel like you are home.
Network
Contacting other entrepreneurs in this building is strongly encouraged. You are not being forced into anything, but you are given options. Every once in a while a meeting is organized on Fridays to drink a few and close down the week. A lunch for Christmas will not be skipped and a wine tasting is also brought to you with pleasure. Working hard will go hand in hand with laughing and pleasure.
Are you ready?
The building has a good appearance. A lot of work spots and lounge areas have been created. The building is stylish and carefully furnished with an eye for detail. The spaciousness and the big amount of daylight are bringing you a homelike atmosphere. Are you ready to take the next step? Contact us to schedule an appointment with the landlord.
Media
Get a good impression of this office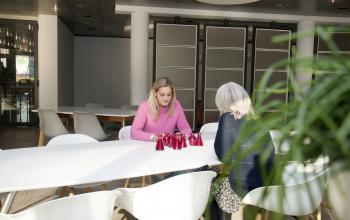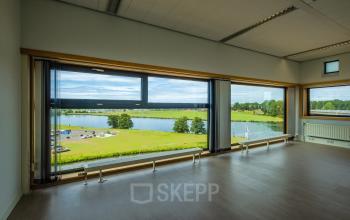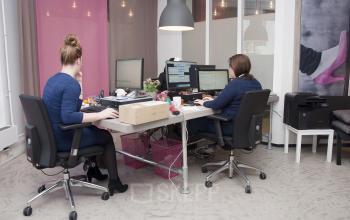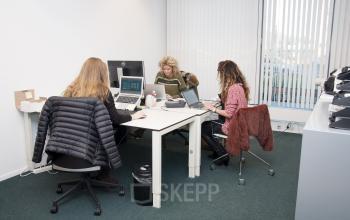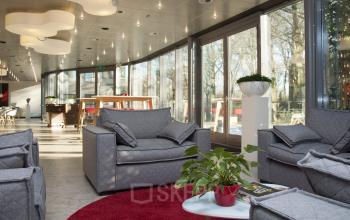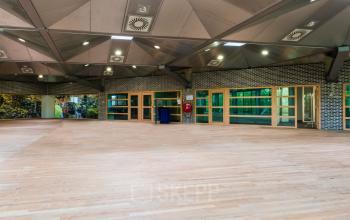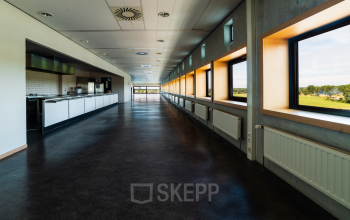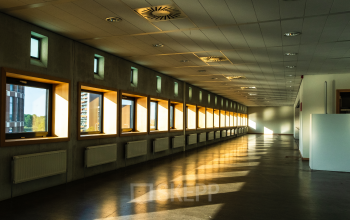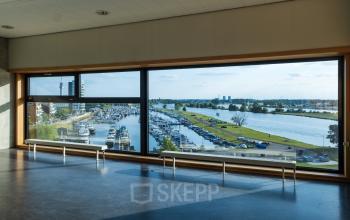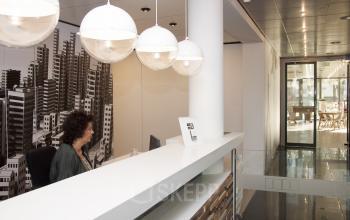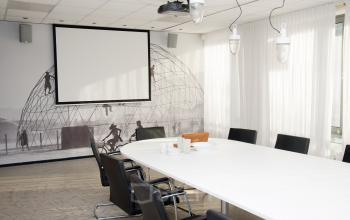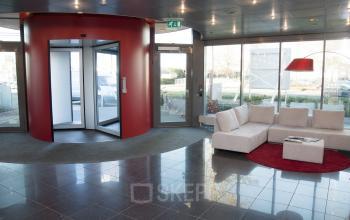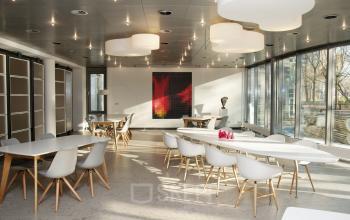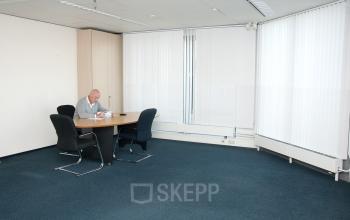 Reviews
Find out what other people said about this location
D
Dorit Luiten
Een prettige ontvangst en goede sfeer is duidelijk aanwezig in deze mooie kantoorruimtes met vele mogelijkheden.
M
Menno
Vanaf de snelweg ben je met een paar minuten bij dit kantoorpand.
S
Simon
Vele opties en wensen zijn bespreekbaar binnen dit pand
B
Boet
Top kantoren!
Mooi bedrijfsrestaurant en grote ruimten om in te werken
E
Esra
Mooie locatie in Eindhoven.
Goede kantoren met prettige voorzieningen. Alles ziet er netjes en goed onderhouden uit. De werknemers zijn vriendelijk en services super
L
Lindy
prima.
voldoende werkruimte, leuke plek!
Thanks for your review!
We really appreciate that you have taken the time to share your opinion with us and other customers! That is why you get from us!
Office interior design with Officeplanner
Request a free customised interior design proposal for your office space at Beemdstraat 1
With Officeplanner you can rent, lease or buy a flexible interior design package based on your preferences and requirements for the interior of your office space. Your order will be delivered at your desired location within 1 week.
More about Officeplanner