Rent office space Rotterdam Zuid, Groene Tuin 277-299
Facilities
Internet
KVK-registration
Postal address
Kitchen
Parking
Accessibility
Bus stop Rotterdam, Prinsenplein

1 min walk (0.1 km)

Subway station Rotterdam, Prinsenplein

2 mins walk (0.1 km)

Railway station Rotterdam Lombardijen

26 mins walk (2.1 km)

Gym

1 min walk (0.1 km)
Rent at this location?
This is currently available at Groene Tuin 277-299 in Rotterdam Zuid
Available office spaces
Space description:

200 m2

Rental price:

€1,583 /mo.

Space description:

300 m2

Rental price:

€2,375 /mo.

Space description:

400 m2

Rental price:

€3,167 /mo.

Space description:

500 m2

Rental price:

€3,958 /mo.

Space description:

600 m2

Rental price:

€4,750 /mo.

Space description:

700 m2

Rental price:

€5,542 /mo.

Space description:

800 m2

Rental price:

€6,333 /mo.
How many square meters of office space do I need?
About this office
Zoekt u een aantrekkelijk geprijsde kantoorruimte in Rotterdam? Hier bent u aan het juiste adres!
In Rotterdam IJsselstijn ligt dit uitstekend bereikbare kantoorpand met een divers aanbod aan kantoorruimten. Bushalte en metrostation liggen voor de deur en de A16 ligt op steenworp afstand. Het voordeel van het huren van een kantoorruimte in dit kantoorpand is dat het zowel met de auto als het openbaar vervoer uitstekend bereikbaar is.
Verschillende metrages in een representatief kantoorpand te huur
Binnen dit kantoorgebouw aan de Groene Tuin in Rotterdam zijn de metrages verdeelt over 4 verdiepingen. Op de begane grond is 375 m2 beschikbaar, op de 1e verdieping 839 m2, op de 2e verdieping 293 m2 en op de 3e verdieping is er nog 768 m2 te huur. Op deze manier biedt het kantoorgebouw voor iedere ondernemer of onderneming een geschikte kantoorruimte. Deelverhuur is mogelijk, vraag onze vastgoedconsultants naar de mogelijkheiden!
Kantoorruimte huren in de Groene Tuin in Rotterdam voor slechts €115,-  per m2 per jaar
Een kantoorruimte huur je in dit representatieve kantoorgebouw al vanaf €115 per maand per jaar. U huurt hierbij naar uw voorkeur: flexibel of voor de lange termijn. Doorgaans biedt een huurtermijn van minimaal 1 jaar u financieel gezien de meest gunstige huurprijs.
Een kantoorgebouw met verscheidene services en voorzieningen
Komt u met eigen vervoer naar kantoor? Bij dit kantoorgebouw is dat geen enkel probleem. Dit kantoorpand beschikt over een eigen parkeerterrein waar u kunt parkeren. Daarnaast kunt u ook gebruik maken van voorzieningen als de pantry en de lift. Deze gemakken zorgen er voor dat u zorgeloos kunt werken. 
Huurt u straks een voordelig geprijsde kantoorruimte in Rotterdam?
Bent u op zoek naar een kantoorruimte op maat in Rotterdam? Zoek dan niet verder en kom een kijkje nemen, want bij SKEPP plant u gratis (!) en vrijblijvend een rondleidng in. Waar wacht u nog op? 
Media
Get a good impression of this office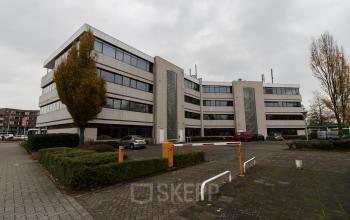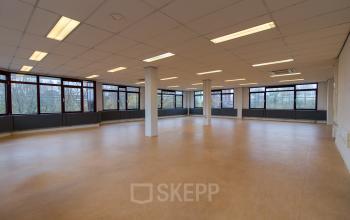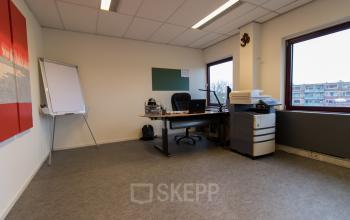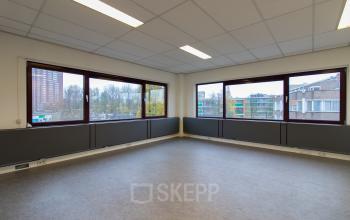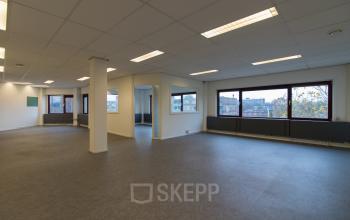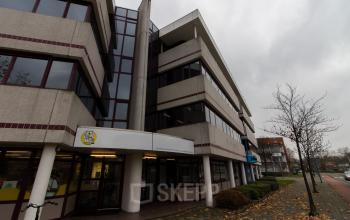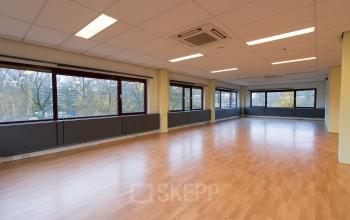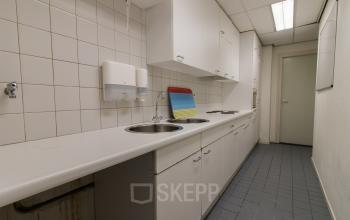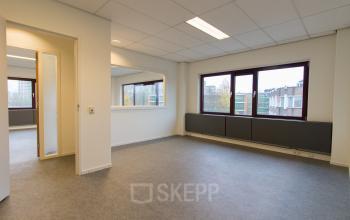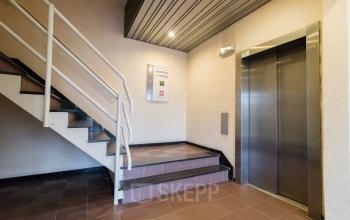 Reviews
Find out what other people said about this location
H
Hoge lentferink
Een goede prijs/kwaliteit verhouding!
De kantoorruimten zijn groot en hebben ontzettend veel daglicht, erg prettig! Ook de locatie van het pand is een voordeel, ik reis dagelijks met het openbaar vervoer en dit is prima te doen.
v
van Bom
Mooie locatie met voldoende beschikbare vierkante meters!
Thanks for your review!
We really appreciate that you have taken the time to share your opinion with us and other customers! That is why you get from us!
Office interior design with Officeplanner
Request a free customised interior design proposal for your office space at Groene Tuin 277-299
With Officeplanner you can rent, lease or buy a flexible interior design package based on your preferences and requirements for the interior of your office space. Your order will be delivered at your desired location within 1 week.
More about Officeplanner