Rent office space Utrecht Noord, Laan van Chartroise 166-174
Facilities
Internet
Coffee/tea
Meeting space
KVK-registration
Postal address
Parking
Accessibility
Bus stop Utrecht, Van Hoornekade

1 min walk (45 m)

Railway station Utrecht Zuilen

13 mins walk (1.0 km)

Park

6 mins walk (0.5 km)

Gym

6 mins walk (0.5 km)
Rent at this location?
This is currently available at Laan van Chartroise 166-174 in Utrecht Noord
How many square meters of office space do I need?
About this office
Kantoorruimte huren de Laan van Chartroise in Utrecht (Noord)
Wil jij graag een kantoorruimten huren aan de Laan van Chartroise in Utrecht (Noord)? In een voormalig Kartuizer kloostercomplex kun je verschillende goed onderhouden kantoorruimten huren die van alle gemakken zijn voorzien. Buiten de kantoorruimten om huur je in een prachtige en inspirerende werkomgeving. De tuinen zijn fantastisch om te zien, een echte eyecatcher!
Huurprijzen
Op dit moment zijn er verschillende kantoorruimten te huur. Wanneer je hier een kantoorruimte huurt huur je een eigen huisje op het kantorencomplex. In het voorhuis is zowel de begane grond als de eerste verdieping beschikbaar. Beide hebben een oppervlakte van 45 m2 en hier betaal je een maandelijks bedrag vanaf €900,- voor. Mocht je een iets kleinere kantoorruimte zoeken, er is ook een kantoorkamer beschikbaar van 12 m2. Deze kantoorkamer heeft de beschikking over vele voorzieningen en is echt een mooie locatie om relaties te ontvangen. Voor deze unit betaal je €220,- in de maand.
Vergaderruimten en parkeerplaatsen
De kantoorruimten aan de Laan van Chartroise in Utrecht (Noord)beschikken over vele voorzieningen en faciliteiten. Zo hebben de meeste kantoren een mooie entree, opbergruimtes en vergaderzalen. Handig wanneer je een presentatie wil houden of juist rustig wil vergaderen. Er is een grote parkeerplaats waar je gebruik van kunt maken, de kosten hiervan zitten bij de bovengenoemde prijzen inbegrepen.
Locatie en bereikbaarheid
De ligging van dit kantorencomplex is ideaal, je kunt hier heerlijk de drukte ontvluchten en rustig je werk uitvoeren. Met zowel het openbaar vervoer als eigen vervoer is het makkelijk bereikbaar. De dichtstbijzijnde bushalte is nog geen 100 m lopen en verschillende snelwegen zoals A2, A12 en A27 liggen op ongeveer 10 minuten rijafstand. De werkplekken zijn gelegen te midden van 5000 m2 ecologische tuinen. Zoals de verhuurder het zelf noemt is deze tuin ingericht als supermarkt voor de dieren. 
Huur jij binnenkort ook een kantoorruimte aan de Laan van Chartroise in Utrecht (Noord)?
Ben jij enthousiast over het huren van een kantoorruimte aan de Laan van Chartroise in Utrecht (Noord)? Twijfel dan niet langer en kom deze unieke locatie bezoeken en laat je rondleiding in deze prachtige omgeving met monumentale panden. Neem contact op met onze vastgoedconsultants, zij helpen je graag verder bij al je vragen en plannen een rondleiding voor je in. Dit doen wij gratis en geheel vrijblijvend.
Media
Get a good impression of this office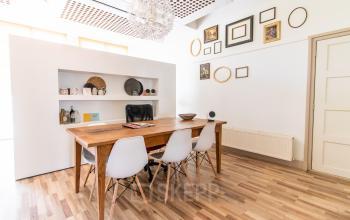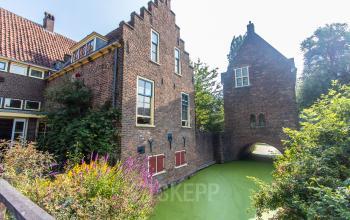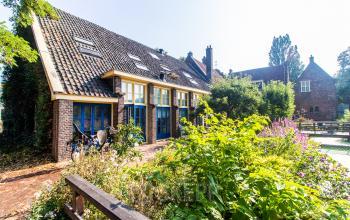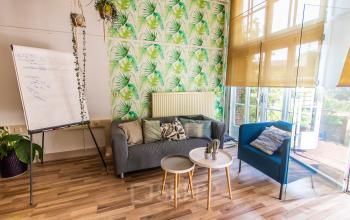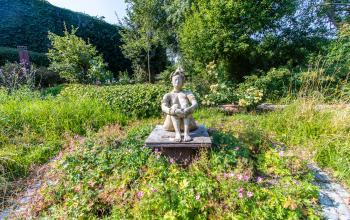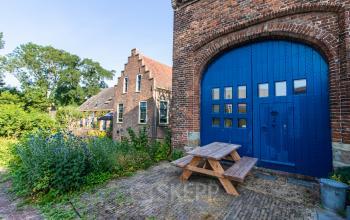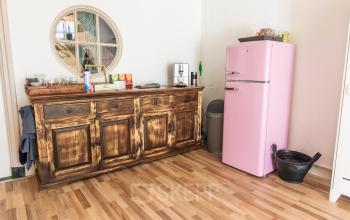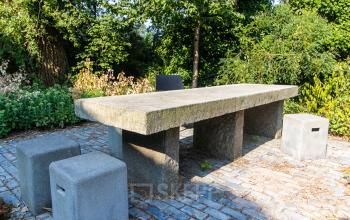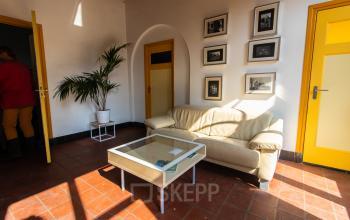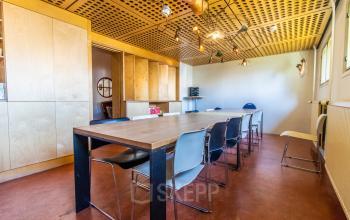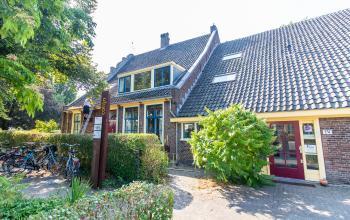 Reviews
Find out what other people said about this location
I
Inge
Als je wil huren op een originele plek, dan moet je hier zijn!
Huren tussen de heerlijke bossen en dieren.... Echt heerlijk om hier mijn dagen door te brengen, en dan ben je ook nog eens aan het werk ;)
L
Lie
Twijfel je tussen werken in de grote stad Utrecht en in de groene natuur?
Neem dan een kijkje aan de Laan van Chartroise, hier profiteer je van beide! Je huurt hier een kantoorruimte in de groene natuur, heerlijk!
M
Melissa P
Omgeving is prettig, ideaal voor een middag wandeling.
Thanks for your review!
We really appreciate that you have taken the time to share your opinion with us and other customers! That is why you get from us!
Office interior design with Officeplanner
Request a free customised interior design proposal for your office space at Laan van Chartroise 166-174
With Officeplanner you can rent, lease or buy a flexible interior design package based on your preferences and requirements for the interior of your office space. Your order will be delivered at your desired location within 1 week.
More about Officeplanner