Rent office space Zoetermeer, Bredewater 26
Facilities
Desk
Internet
Coffee/tea
Meeting space
KVK-registration
Postal address
Kitchen
Parking
Accessibility
Bus stop Zoetermeer, Meerzichtlaan

6 mins walk (0.4 km)

Subway station Zoetermeer, Meerzicht

9 mins walk (0.7 km)

Railway station Zoetermeer

12 mins walk (0.9 km)

Gym

1 min walk (0.1 km)
Rent at this location?
This is currently available at Bredewater 26 in Zoetermeer
Available office rooms
Space description:

3 Persons

Space description:

4 Persons
Available office spaces
Space description:

223 m2

Rental price:

€2,230 /mo.

Space description:

478 m2

Rental price:

€4,780 /mo.

Space description:

510 m2

Rental price:

€5,100 /mo.

Space description:

562 m2

Rental price:

€5,620 /mo.

Space description:

699 m2

Rental price:

€6,990 /mo.
How many square meters of office space do I need?
About this office
Werken in Zoetermeer? Huur kantoorruimte vanaf 500 m2 aan het Bredewater!
Vlakbij de snelweg A12 en NS-station Zoetermeer, daar staat dit moderne kantoorgebouw. Aan het Bredewater huurt u een eigentijdse kantoorruimte en maakt u bovendien gebruik van voorzieningen als een vergaderruimte, een bedrijfsrestaurant en een eigen bar. Bijkomende voordelen naast het gemak van een eigen kantoorruimte!
Kantoorruimte op maat vanaf 500 m2 te huur in Zoetermeer
Ziet u het zitten om kantoorruimte te huren op deze gunstige locatie in Zoetermeer? U huurt een kantoorruimte op maat vanaf 500 m2 in dit kantoor. Een flexibele huurperiode van minimaal 1 jaar is financieel gezien het meest aantrekkelijk. Wilt u meer informatie over de mogelijke huurtermijnen in Zoetermeer? Neem dan contact op met de vastgoedconsultants van SKEPP!
Voordelig huren in Zoetermeer: slechts €115,- per m2 per jaar
Wanneer u op zoek bent naar een betaalbare kantoorruimte op een goed bereikbare locatie in Zoetermeer, dan bent u aan het juiste adres aan het Bredewater. Op loopafstand van dit kantoorpand, dat ligt op kantorenpark 'Meerzicht', liggen meerdere winkels en horecagelegenheden. 
Een bedrijfsrestaurant, auditorium, vergaderruimte en een bar
Altijd prettig, wanneer u naast uw kantoorruimte ook gebruik kunt maken van luxe faciliteiten. Lunchen doet u in het bedrijfsrestaurant en een drankje drinkt u in de bar in dit kantoorpand. Er zijn verschillende vergaderruimten en er is zelfs een auditorium. Dit is slechts een greep uit de aanwezige voorzieningen. 
Gratis een kijkje nemen? Plan een rondleiding bij SKEPP!
Bent u overtuigd van de mogelijkheden binnen dit kantoor? Of twijfelt u nog tussen het aanbod van kantoorruimten in Zoetermeer? Hoe dan ook, het is verstandig om een kijkje te nemen op deze locatie. Dit doet u gratis (!) door een rondleiding te plannen bij SKEPP!
Media
Get a good impression of this office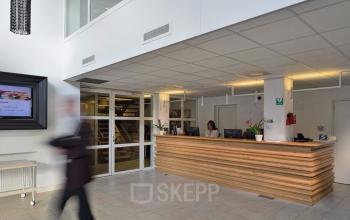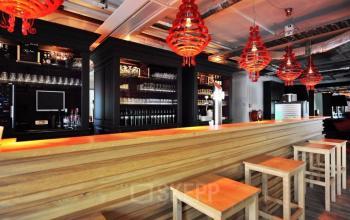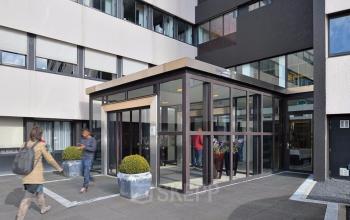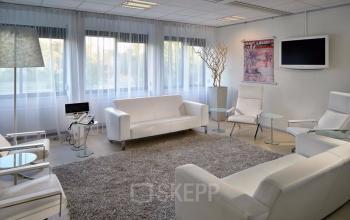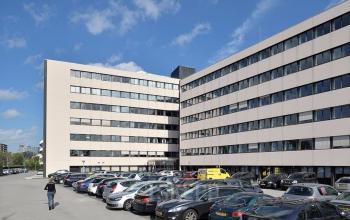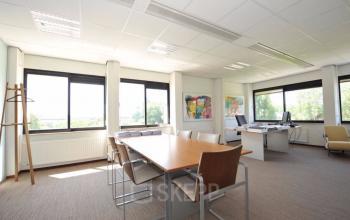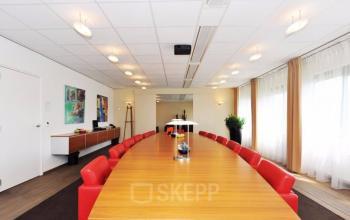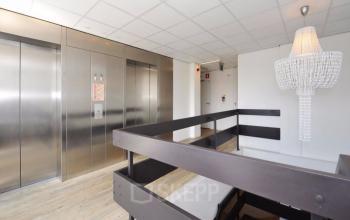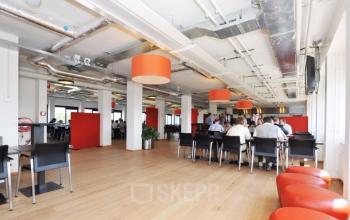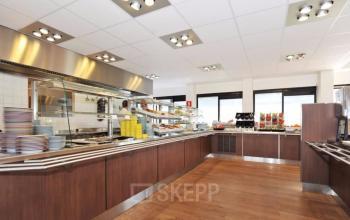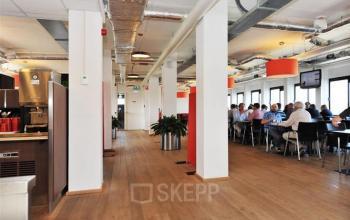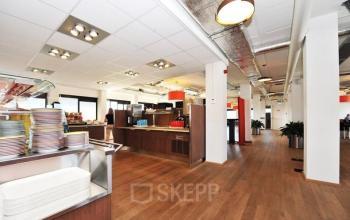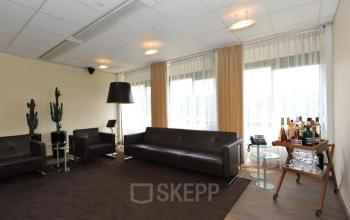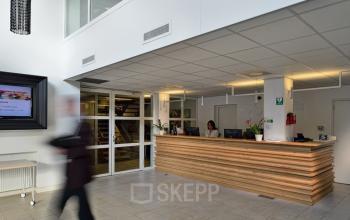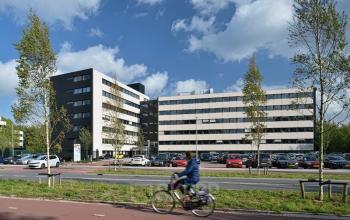 Reviews
Find out what other people said about this location
K
Kemerink BV
Veel aanbod nog in dit kantoorpand.
PRima voorzieningen en representatieve entree.
Thanks for your review!
We really appreciate that you have taken the time to share your opinion with us and other customers! That is why you get from us!
Office interior design with Officeplanner
Request a free customised interior design proposal for your office space at Bredewater 26
With Officeplanner you can rent, lease or buy a flexible interior design package based on your preferences and requirements for the interior of your office space. Your order will be delivered at your desired location within 1 week.
More about Officeplanner