Rent office space Zoetermeer, Koraalrood 70-90
Facilities
Accessibility
Bus stop Zoetermeer, Kryptonstraat

17 mins walk (1.4 km)

Railway station Zoetermeer Oost

20 mins walk (1.5 km)

Park

10 mins walk (0.8 km)

Gym

4 mins walk (0.3 km)
Rent at this location?
This is currently available at Koraalrood 70-90 in Zoetermeer
Available office spaces
Space description:

248 m2

Rental price:

€1,653 /mo.

Space description:

343 m2

Rental price:

€2,287 /mo.
How many square meters of office space do I need?
About this office
Multifunctionele kantoor- en bedrijfsruimte te huur in Zoetermeerse Rokkeveen
Op zoek naar betaalbare kantoorruimte in Zoetermeer? Op deze prachtige zichtlocatie aan het Koraalrood in Zoetermeer ligt het gelijknamige kantoor- bedrijfspand 'Koraalrood'. Het gecombineerde kantoor- en bedrijfspand bestaat uit twee aaneengesloten kantoren met bedrijfsruimten.
Huur ook op bedrijventerrein Lansinghage in Zoetermeer
Het te huren kantoorpand is gesitueerd tussen de stedenbouwkundige landschappen, woonwijk Rokkeveen en bedrijventerrein Lansinghage. De huurprijs voor de kantoorruimte bedraagt slechts €100,- per m2 per jaar en voor de bedrijfsruimte maar €50,- per m2 per jaar. Hier is 591 m2 kantoorruimte te huur en kunt u 679 m2 bedrijfsruimte huren.
SKEPP helpt u gratis en vrijblijvend bij het vinden van kantoorruimte
Tip! Maak gebruik van de kennis en expertise van SKEPP en laat u tevens informeren over de onderhandelings-mogelijkheden! In opdracht van de verhuurder verzorgt SKEPP de eerste contacten tussen u en de verhuurder.
Plan een vrijblijvende rondleiding bij dit kantoor in Zoetermeer
Dus bent u op zoek naar kantoorruimte in Zoetermeer en daarbij mogelijk geïnteresseerd in dit multifunctionele kantoor- en bedrijfspand? Neem vrijblijvend contact op of plan een gratis rondleiding bij SKEPP!
Media
Get a good impression of this office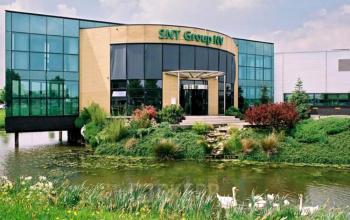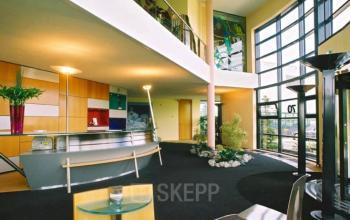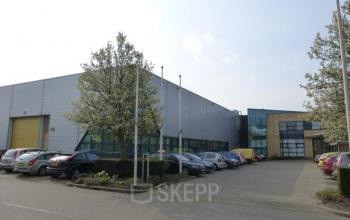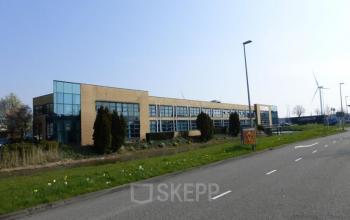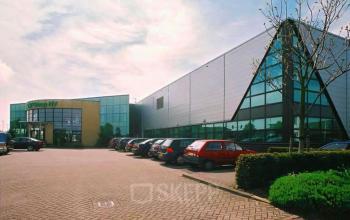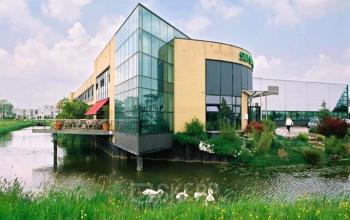 Reviews
Find out what other people said about this location
Q
Quin
Erg leuke locatie dat omringd is door water.
Maakt het een fijne, rustige werkomgeving.
K
Kalir
Goede voorzieningen en faciliteiten in dit kantoorpand.
Het zou wel iets moderner kunnen worden ingericht vind ik zelf.
L
Lunt E.
Dit kantoorpand valt erg om in zijn omgeving!
Prima werkomgeving en goede bereikbaarheid, ook voor gasten.
Thanks for your review!
We really appreciate that you have taken the time to share your opinion with us and other customers! That is why you get from us!
Office interior design with Officeplanner
Request a free customised interior design proposal for your office space at Koraalrood 70-90
With Officeplanner you can rent, lease or buy a flexible interior design package based on your preferences and requirements for the interior of your office space. Your order will be delivered at your desired location within 1 week.
More about Officeplanner