Rent office space Eindhoven De Hurk, Hastelweg 255
Facilities
Internet
KVK-registration
Postal address
Kitchen
Parking
Accessibility
Bus stop Eindhoven, Hurksestraat

6 mins walk (0.5 km)

Railway station Eindhoven Strijp-S

30 mins walk (2.4 km)
Rent at this location?
This is currently available at Hastelweg 255 in Eindhoven De Hurk
Available office spaces
Space description:

135 m2

Rental price:

€1,013 /mo.

Space description:

147 m2

Rental price:

€1,103 /mo.

Space description:

267 m2

Rental price:

€2,003 /mo.
How many square meters of office space do I need?
About this office
Kantoorruimte plus bedrijfsruimte te huur op bedrijventerrein 'De Hurk'
Op bedrijventerrein 'De Hurk' in Eindhoven biedt SKEPP kantoorruimte te huur aan. U huurt hier kantoorruimte vanaf 131 m2. Deze kantoorruimte kunt u vervolgens zelf naar eigen smaak inrichten. U kunt hierbij aanspraak maken op een gratis interieurplan op maat door SKEPP.
Kantoorruimte te huur die u zelf kunt inrichten
Het kantoorgebouw telt in totaal 3 bouwlagen. Naast de zelf in te richten kantoorruimte, heeft u ook de mogelijkheid om de werkruimte in de bedrijfshal te huren. De huurprijs van dit kantoorgebouw op bedrijventerrein de Hurk is gezakt naar €85,- per m2 per jaar. De huurprijs voor de bedrijfsruimte bedraagt €45,- per m2 per jaar. Profiteer nu ook van deze vaste lage huurprijs!
Een goede bereikbaarheid vanaf de snelweg A2
Het gecombineerde kantoren/bedrijvencomplex is gelegen aan de A2 en de ringweg Eindhoven. Per auto is het kantoorpand dus erg goed bereikbaar. Tevens zijn er ruim 100 parkeerplaatsen voorhanden om uw auto te kunnen parkeren. Er is een bushalte in de buurt van waaruit u een verbinding heeft met het centraal station van Eindhoven.
Breng gratis een bezoek aan dit kantoor in Eindhoven
Wilt u meer informatie over deze te huren kantoorruimte plus bedrijfsruimte in Eindhoven? Neem dan contact op met SKEPP. Of plan direct een gratis en vrijblijvende rondleiding via de website!
Media
Get a good impression of this office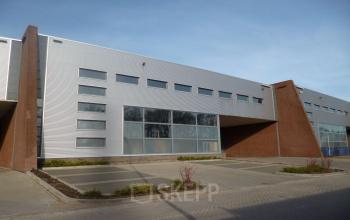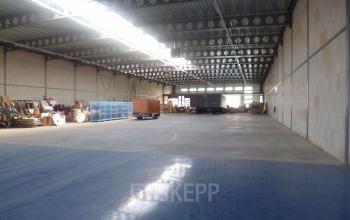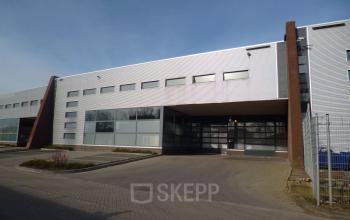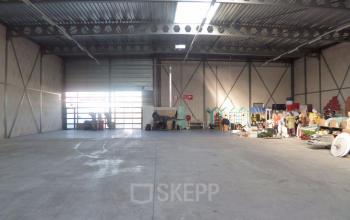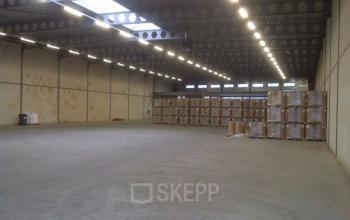 Reviews
Find out what other people said about this location
J
Jorrit
Best een goede plek voor een bedrijf, alleen jammer dat het nog niet ingericht is.
H
Harmien
Betaalbare huurprijs, handig om ook werkruimte in de bedrijfshal te kunnen huren
N
Nico
Goede combinatie met een zakelijk uiterlijk
V
Victor P.
een fijne locatie met parkeergelegenheid voor de deur.
Helaas niet de geschikte ruimte gevonden voor ons bedrijf.
Thanks for your review!
We really appreciate that you have taken the time to share your opinion with us and other customers! That is why you get from us!
Office interior design with Officeplanner
Request a free customised interior design proposal for your office space at Hastelweg 255
With Officeplanner you can rent, lease or buy a flexible interior design package based on your preferences and requirements for the interior of your office space. Your order will be delivered at your desired location within 1 week.
More about Officeplanner