Rent office space The Hague Central Station, Waldorpstraat 17
Facilities
Desk
Internet
Coffee/tea
Printer
Meeting space
KVK-registration
Postal address
Kitchen
Parking
Accessibility
Bus stop Den Haag HS

7 mins walk (0.5 km)

Subway station Station Hollands Spoor

7 mins walk (0.5 km)

Railway station Den Haag HS

7 mins walk (0.5 km)

Park

10 mins walk (0.7 km)

Gym

1 min walk (3 m)
Rent at this location?
This is currently available at Waldorpstraat 17 in The Hague Central Station
How many square meters of office space do I need?
About this office
Kantoorruimte te huur aan de Waldorpstraat in Den Haag
Een werk- of flexplek nodig als beginnende ondernemer? Een kantoorkamer (>15 m2) voor u als MKB'er? Een kantoorruimte op maat (>100 m2) voor uw bestaande onderneming? Binnen dit kantoorconcept vindt u het onder één dak.
Voordelige werkplekken en kantoorkamers te huur hier in Den Haag
U huurt hier al een werkplek in de open co-workingspace voor slechts €150,- per maand. Een kantoorkamer is te huur vanaf maar €247,- per maand. Hieronder ziet u de huurprijzen voor werkplekken in een eigen kantoorkamer:
| | |
| --- | --- |
| 1-2 werkplekken | €247- per werkplek |
| 3-4 werkplekken | €225,- per werkplek |
| 5-7 werkplekken | €207,- per werkplek |
| 8-15 werkplekken | €189,- per werkplek |
Een kantoorunit voor 3 personen kost €775,- p.m. (3*€775,-). Etc.
Werkplekken en kantoorkamers per maand opzegbaar!
Hoe langer u een overeenkomst aangaat met de verhuurder, des te meer er mogelijk is in het onderhandelingsproces tussen u en de verhuurder. Het is ook een optie om flexibel te huren. U huurt dan een werkplek / kantoorkamer die per maand opzegbaar is.
Werkplekken en kantoorkamers op stationslocatie in Den Haag
Het kantoorpand is gesitueerd aan de Waldorpstraat te Den Haag. De kantoorruimte is pal aan het spoor gelegen en daardoor is het NS-station Den Haag Centraal echt direct naast de deur gelegen. Rijswijk, Delft en Rotterdam zijn daardoor met de trein binnen handbereik gelegen. Via Leiden en Hoofddorp bereikt u met de trein snel luchthaven Schiphol en Amsterdam.
Vergaderruimte aanwezig binnen dit kantoor in Den Haag
Heeft u administratieve ondersteuning of secretariële ondersteuning nodig om uw bedrijf te ontlasten? Dan is dit zeker mogelijk binnen dit kantoorgebouw. Vergaderruimte en een pantry zijn bovendien ook te vinden in dit kantoorpand. U heeft 24 uur per dag toegang tot uw kantoor en uw auto kunt u parkeren op het parkeerterrein.
Geschikte kantoorruimte gezocht in Den Haag? Bekijk nu!
Kortom, op zoek naar een geschikte kantoorruimte in Den Haag? Plan direct een gratis rondleiding in of neem contact op met SKEPP!
Media
Get a good impression of this office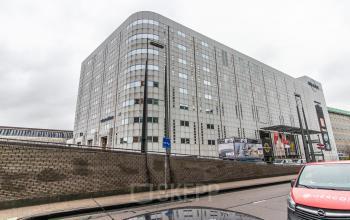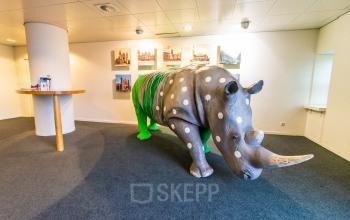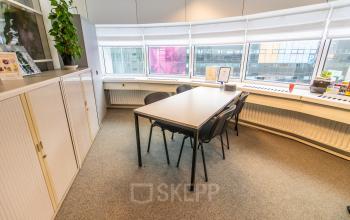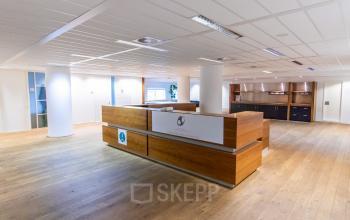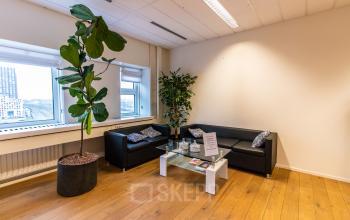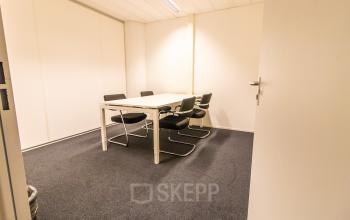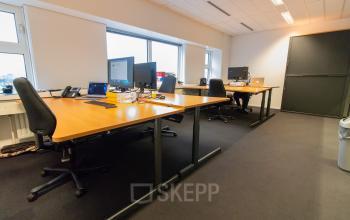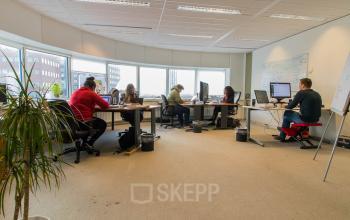 Reviews
Find out what other people said about this location
R
Ronald
Ik reis graag met het openbaar vervoer, omdat ik dan tijdens het reizen ook kan werken.
Lekker effectief! Daarom ben ik op zoek naar een pand dat vlakbij ov-punten ligt. Wat dat betreft is de locatie van dit kantoor echt ideaal!
R
Rolf Rademaker
Erg handig dat je hier maar 1 maand hoeft te huren!!
E
Esmiralda
Betaalbare werkplekken te huur in dit pand in Rotterdam
R
Ralph
Lijken me prima ruimtes om een eigen werkplek te huren, het is het overwegen in ieder geval waard.
Thanks for your review!
We really appreciate that you have taken the time to share your opinion with us and other customers! That is why you get from us!
Office interior design with Officeplanner
Request a free customised interior design proposal for your office space at Waldorpstraat 17
With Officeplanner you can rent, lease or buy a flexible interior design package based on your preferences and requirements for the interior of your office space. Your order will be delivered at your desired location within 1 week.
More about Officeplanner