Rent office space The Hague Haagse Hout, Bezuidenhoutseweg 72-80
Facilities
Desk
Internet
Coffee/tea
Printer
Meeting space
Cabinet
KVK-registration
Postal address
Kitchen
Parking
Accessibility
Bus stop Den Haag, Boslaan

2 mins walk (0.2 km)

Subway station Ternoot

6 mins walk (0.5 km)

Railway station Den Haag Centraal

11 mins walk (0.8 km)

Park

8 mins walk (0.6 km)

Gym

3 mins walk (0.3 km)
Rent at this location?
This is currently available at Bezuidenhoutseweg 72-80 in The Hague Haagse Hout
How many square meters of office space do I need?
About this office
Kantoorruimte huren aan de Bezuidenhoutseweg in Den Haag (Haagse Hout)
Ben jij op zoek naar een geschikte kantoorruimte voor jou onderneming in Den Haag Haagse Hout? Neem dan een kijkje in het moderne en representatieve kantoorpand aan de Bezuidenhoutseweg. Het huren van een kantoorruimte op deze locatie brengt vele voordelen met zich mee. Niet alleen de bereikbaarheid is goed, maar ook het service level is van hoog niveau. Benieuwd? Kom dan snel een kijkje nemen.
Huurprijzen
Er zijn momenteel 2 kantoorruimten beschikbaar voor de verhuur. 1 Kantoorruimte heeft een oppervlakte van 934 m2, te huur voor een maandelijks bedrag van €13.231,-. De andere kantoorruimte is net 3 m3 groter, deze is namelijk 937 m2. Voor deze kantoorunit betaal je €13.274,- per maand. Het is mogelijk om deze kantoorruimten gemeubileerd te huren. Lijkt jou dit wel wat? Neem dan contact op met één van onze vastgoedconsultants en vraag naar de mogelijkheden.
Een receptie, sociale ruimten en parkeergelegenheid
Bij binnenkomst in het kantoorpand aan de Bezuidenhoutseweg in Den Haag Haagse Hout tref je in de royale entree een bemande receptie. Zij kunnen je ondersteunen in verschillende werkzaamheden, bijvoorbeeld het opnemen van binnenkomende telefonie en het verwerken van de post. Door het hele gebouw zijn er meerdere sociale ruimten gecreëerd. Deze plekken kunnen voor zowel formele als informele gesprekken worden gebruikt, erg comfortabel. Reis je met de auto naar je werkplek? Dan heb je mazzel! Aan de voorzijde van het kantoorpand zijn er 35 parkeerplaatsen beschikbaar.
Locatie en bereikbaarheid
Het kantoorpand is in een rustige en groene omgeving gevestigd en dicht bij het centrum. Om met de auto jou werkplek te bereiken ben je slechts een paar minuten vanaf de dichtstbijzijnde afrit onderweg. De A2, A50 en A58 liggen namelijk op een korte rijafstand. Reis je liever met het openbaar vervoer? Met een korte loopafstand van 10 minuten vanaf jou kantoorkamer bereik je de bushalte Bisschop Bekkerslaan.
Huur jij binnenkort een kantoorruimte aan de Bezuidenhoutseweg in Den Haag Haagse Hout?
Zie jij het wel zitten om een kantoorruimte te huren aan de Bezuidenhoutseweg in Den Haag Haagse Hout? Wacht dan niet langer en plan een rondleiding in op een door jou gekozen datum en tijdstip. Heb je hier hulp bij nodig of zijn er nog vragen? Onze vastgoedconsultants helpen je graag gratis en geheel vrijblijvend verder. Wat dit kost? Helemaal niets! SKEPP helpt jou gratis en geheel vrijblijvend verder in de zoektocht naar kantoorruimte aan de Bezuidenhoutseweg.
Media
Get a good impression of this office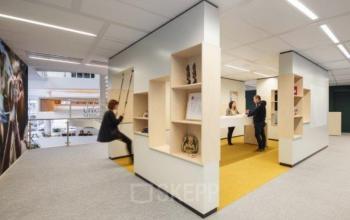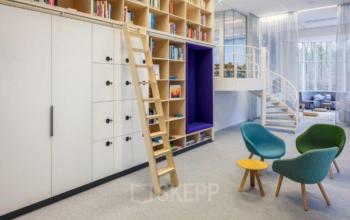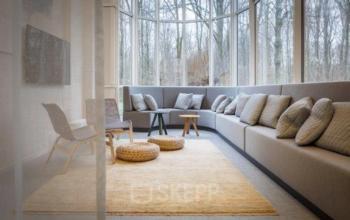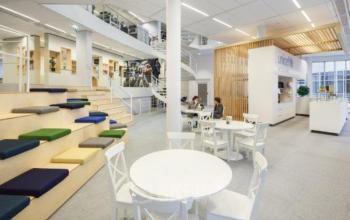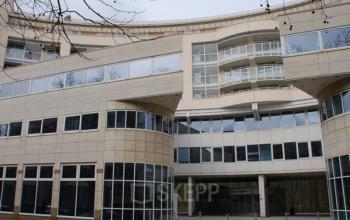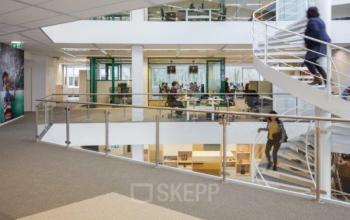 Reviews
Find out what other people said about this location
K
Koos R.
Een huiselijke omgeving met leuke pastelkleuren, deze stijl sluit goed bij onze onderneming aan!
Thanks for your review!
We really appreciate that you have taken the time to share your opinion with us and other customers! That is why you get from us!
Office interior design with Officeplanner
Request a free customised interior design proposal for your office space at Bezuidenhoutseweg 72-80
With Officeplanner you can rent, lease or buy a flexible interior design package based on your preferences and requirements for the interior of your office space. Your order will be delivered at your desired location within 1 week.
More about Officeplanner