Rent office space The Hague Haagse Hout, Kleine Loo 284
Facilities
Desk
Internet
Coffee/tea
Printer
Meeting space
Cabinet
KVK-registration
Postal address
Kitchen
Parking
Accessibility
Bus stop Den Haag, Barnsteenhorst

10 mins walk (0.9 km)

Subway station Den Haag, Vlamenburg

1 min walk (34 m)

Railway station Den Haag Mariahoeve Station

17 mins walk (1.3 km)

Park

6 mins walk (0.5 km)

Gym

4 mins walk (0.3 km)
Rent at this location?
This is currently available at Kleine Loo 284 in The Hague Haagse Hout
Available (flex)desks
Space description:

Own workspace
How many square meters of office space do I need?
About this office
Kantoorruimte beschikbaar in business center in Den Haag!
In dit business center huurt u kantoorruimte. De locatie is aan de Kleine Loo in Den Haag. Dat is een kantoorpand in de wijk Mariahoeve en de kantoorruimte bevindt zich boven het winkelcentrum Mariahoeve. U huurt hier een werkplek, (ingerichte) kantoorkamer (15 m2 - 100 m2) of kantoorruimte op maat (>100 m2).
Zelf de flexibiliteit van uw huurcontract bepalen
Het is mogelijk om in overleg het huurcontract op te stellen, dit is afhankelijk van uw wensen op het gebied van flexibiliteit, vaste huurperiode of lengte van het contract. Een flexplek kunt u per dagdeel of per hele dag huren. Datzelfde geldt voor een afgesloten kantoorkamer, maar uiteraard huurt u een afgesloten kantoorkamer ook voor de lange termijn, vanaf slechts €325,- per maand.
Gratis parkeerruimte, een business lounge en vergaderruimte
U kunt gebruik maken van voorzieningen zoals lounges, vergaderruimte en gratis parkeren. Het kantoorgebouw ligt op een gunstige plek in Den Haag, want de bereikbaarheid is uitstekend. Er bevindt zich een tramstation voor de deur. Met deze tram bent u binnen enkele minuten bij treinstation Mariahoeve. Ook met het eigen vervoer reizen is goed te doen, want de A12 (Den Haag – Duitsland) is in de nabijheid.
Uw bedrijf vestigen in Den Haag?
Bezoek deze locatie van SKEPP! Wilt u uw bedrijf vestigen in de residentiestad en bent u overtuigd van de mogelijkheden binnen dit kantoorpand? Vraag dan direct een rondleiding aan bij SKEPP!
Media
Get a good impression of this office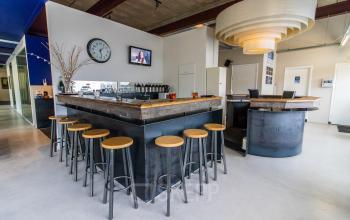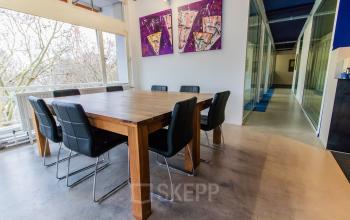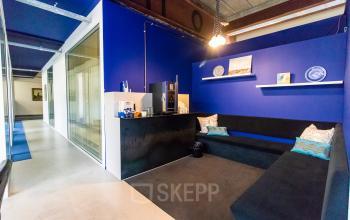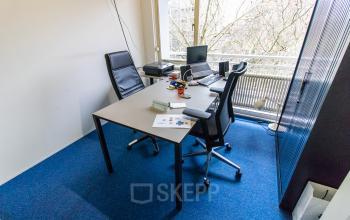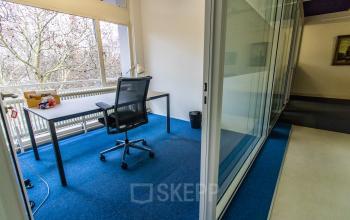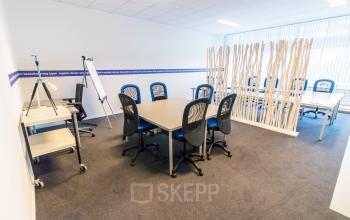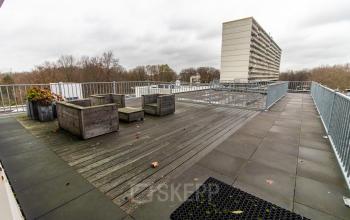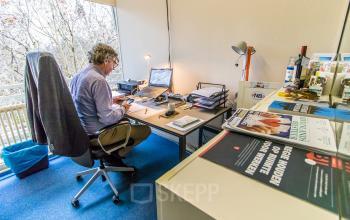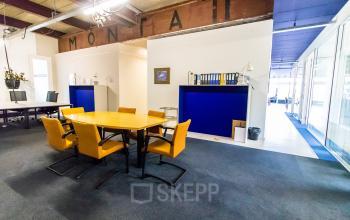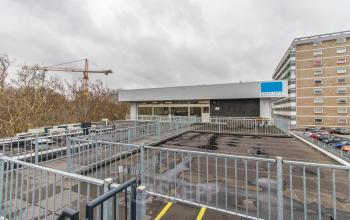 Reviews
Find out what other people said about this location
A
Aniek van de Ven
de lokatie van dit pand is voor mij echt ideaal, zodat ik na of tussen het werk door meteen boodschappen kan doen voor thuis door het winkelcentrum dat er is.
top!
L
Levi Prins
Voor het werk ben ik in principe grote delen van de week onderweg naar klanten.
VOor mij komt het dus goed uit dat ik hier een flexplek voor een dag of zelfs een dag deel kan huren. zou een geschikte oplossing voor mij zijn.
C
Cissy
Mooi meubilair staat er in deze ruimtes
H
Henny
Prima werkplekken hier in Den Haag!!
A
Armand
Goede werkplekken huren kun je hier in Den Haag.
Prima kantoren met voldoende ruimte.
C
Claire
Leuke inrichting en top locatie in Den Haag..
Alleen jammer dat er geen afgesloten kantoren meer beschikbaar zijn.
Thanks for your review!
We really appreciate that you have taken the time to share your opinion with us and other customers! That is why you get from us!
Office interior design with Officeplanner
Request a free customised interior design proposal for your office space at Kleine Loo 284
With Officeplanner you can rent, lease or buy a flexible interior design package based on your preferences and requirements for the interior of your office space. Your order will be delivered at your desired location within 1 week.
More about Officeplanner