Rent office space Utrecht Oost, Oorsprongpark 12
Facilities
Desk
Internet
Coffee/tea
Printer
Meeting space
KVK-registration
Postal address
Parking
Accessibility
Bus stop Utrecht, Oorsprongpark

1 min walk (4 m)

Railway station Utrecht Maliebaan

15 mins walk (1.2 km)

Park

5 mins walk (0.4 km)

Gym

5 mins walk (0.4 km)
Rent at this location?
This is currently available at Oorsprongpark 12 in Utrecht Oost
Available (flex)desks
Space description:

Own workspace
Available office rooms
Rental price:

€1,589 /mo.

Rental price:

€3,159 /mo.

Rental price:

€3,019 /mo.

Rental price:

€3,879 /mo.
How many square meters of office space do I need?
About this office
Huren in één van de meest representatieve kantoorlocaties in Utrecht? Dat kan!
Aan de rand van de Utrechtse binnenstad ligt deze monumentale kantoorvilla met representatieve uitstraling. Het kantoor heeft vroeger gediend als woonhuis en als universiteit. Het gezellige centrum van Utrecht is op loopafstand, snelwegen zijn snel toegankelijk en er ligt een bushalte direct bij het kantoorgebouw. Utrecht Centraal Station is bovendien per bus in een kwartiertje te bereiken. Kortom, dit representatieve kantoor ligt op een gunstige plek!
Werkplekken en kantoorruimten voor bedrijven van iedere omvang
Of u nu als zzp'er zoekt naar een werkplek of dat u met uw internationale onderneming een grote kantoorruimte zoekt, binnen dit monumentale kantoorpand vindt u een geschikte kantoorruimte voor de omvang van uw onderneming. Het is ook mogelijk om een kantoor te delen met een andere huurder. Kortom, u huurt in Utrecht een werkplek (<10 m2), een kantoorkamer (10 - 100 m2) of een kantoorruimte op maat (>100 m2). 
Bijkomende voordelen naast het gemak van een kantoorruimte
Ook niet onbelangrijk: de aanwezige services en voorzieningen binnen een kantoorgebouw. De receptionisten zijn bereid om u te ondersteunen met secretariële werkzaamheden, u maakt gebruik van high-speed internet en u heeft 24/7 toegang tot uw kantoorruimte. Bovendien is er een bar, een lunchroom en een vergaderruimte aanwezig. Het kantoorgebouw wordt omringd door een tuin en er is ruimte om uw auto te parkeren.
Benieuwd? Plan gratis en vrijblijvend een rondleiding bij SKEPP!
Gratis en geheel vrijblijvend een rondleiding plannen op deze locatie, dat kan bij SKEPP. Heeft u nog vragen over de kantoorruimte of wilt u graag nog aanvullende informatie over de mogelijkheden binnen dit kantoor? Dan is het verstandig om contact op te nemen met de vastgoedconsultants van SKEPP, zij kunnen u verder helpen in de zoektocht naar dé geschikte kantoorruimte!
Media
Get a good impression of this office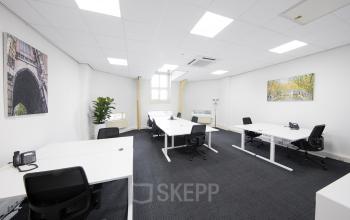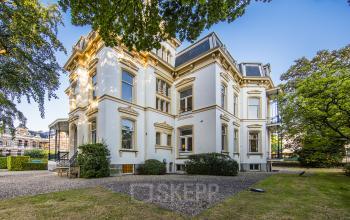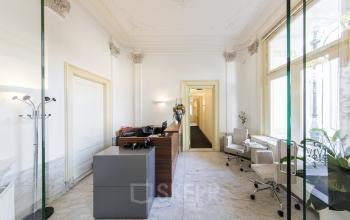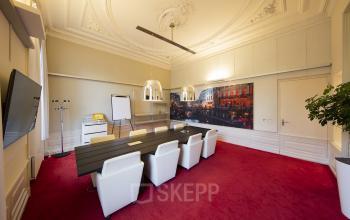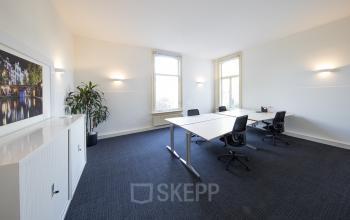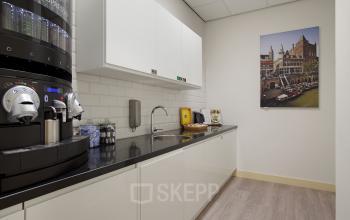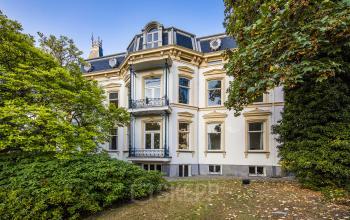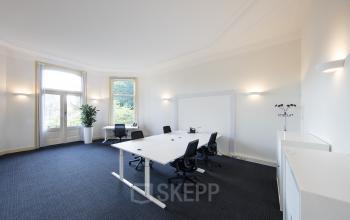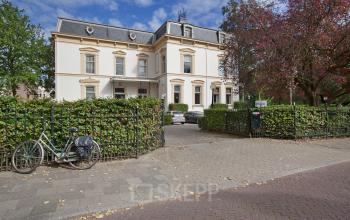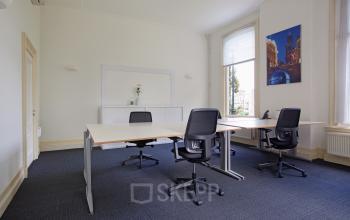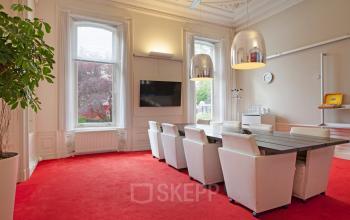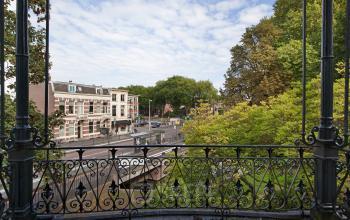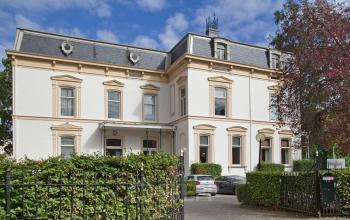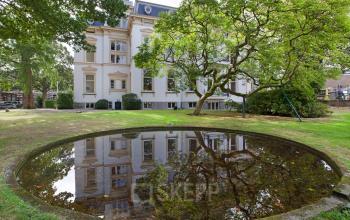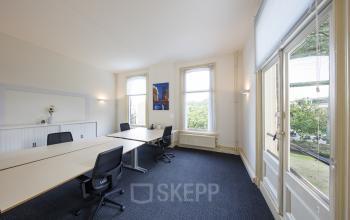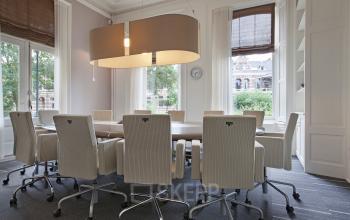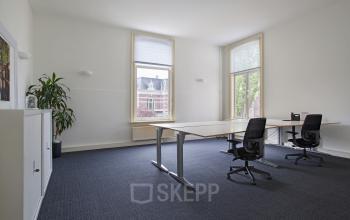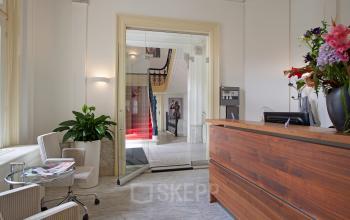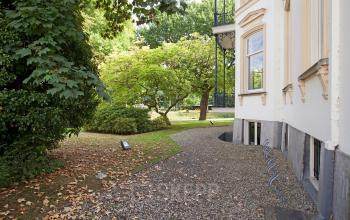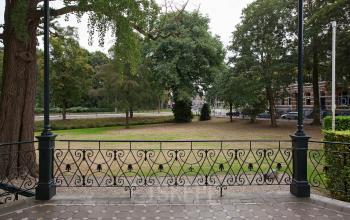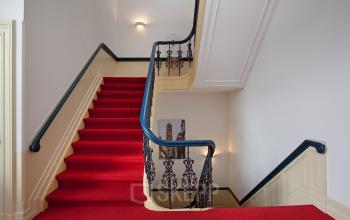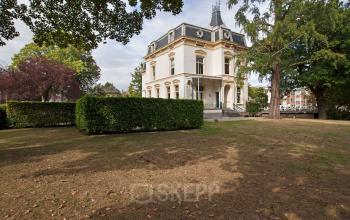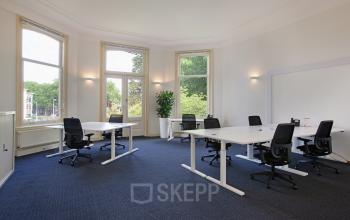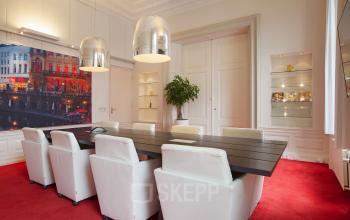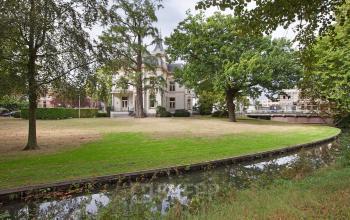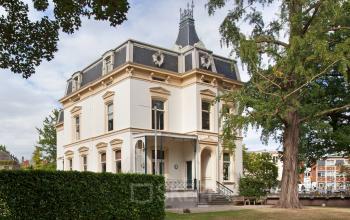 Reviews
Find out what other people said about this location
J
Jessie
Vele authentieke elementen nog aanwezig in deze kantoorvilla, ge-wel-dig
T
Tim Schepers
Wat zou dit een vette werklocatie zijn!!
Helaas is voor mij de ligging niet optimaal....
E
Esther
Heerlijk om hier te mogen werken!
Thanks for your review!
We really appreciate that you have taken the time to share your opinion with us and other customers! That is why you get from us!
Office interior design with Officeplanner
Request a free customised interior design proposal for your office space at Oorsprongpark 12
With Officeplanner you can rent, lease or buy a flexible interior design package based on your preferences and requirements for the interior of your office space. Your order will be delivered at your desired location within 1 week.
More about Officeplanner