Rent office space Amsterdam Noord, Gedempt Hamerkanaal 135
Facilities
Desk
Internet
Coffee/tea
Printer
Meeting space
Kitchen
Parking
Accessibility
Bus stop Amsterdam, Tosaristraat

32 mins walk (2.9 km)

Railway station Amsterdam Centraal railway station

31 mins walk (2.6 km)

Park

8 mins walk (0.6 km)

Gym

1 min walk (84 m)
Rent at this location?
This is currently available at Gedempt Hamerkanaal 135 in Amsterdam Noord
Available (flex)desks
Space description:

Own workspace

Space description:

3 days a week available
How many square meters of office space do I need?
About this office
Kantoorruimte huren aan het Gedempt Hamerkanaal in Amsterdam (Noord)
Wil jij graag een werkplek huren aan het Gedempt Hamerkanaal in Amsterdam Noord? Dan is dit compleet gerenoveerde kantoorgebouw misschien wel iets voor jou. Je huurt hier werkplekken voor een goede prijs/kwaliteit verhouding in een pand met een totale gebruiksoppervlakte van 16.048 m2. Het is een Ruim en authentiek gebouw met een top locatie!
Huurprijzen
Op dit moment zijn er nog meerdere werkplekken beschikbaar. Je huurt hier een fulltime werkplek voor maar een maandelijks bedrag van €350,-. Dit zijn leuke prijzen in het creatieve centrum van Amsterdam Noord. In het kantoorgebouw is ook een bedrijf actief. Zij zitten in de online marketing en kunnen je wanneer je een werkplek huurt, stimuleren in zowel professionele als persoonlijke groei. Het is voornamelijk bedoeld voor 'de nieuwe generatie' ondernemers. Er worden namelijk ook voor de jonge ondernemers workshops en spoedcursussen gegeven.
Pantry en high speed internet
De werkplekken aan het Gedempt Hamerkanaal in Amsterdam (Noord) zijn zo gecreëerd dat jij je heerlijk op je gemak voelt en in een comfortabele omgeving kunt werken. Dit komt onder andere door de vele voorzieningen en faciliteiten die aanwezig zijn in dit kantoorgebouw. Zo is er een luxe pantry aanwezig die van alle gemakken is voorzien en is er high speed internet aanwezig wat voor snel en efficiënt werken zorgt. Je werkplek beschikt over een grote tafel met een gave design stoel.
Locatie en bereikbaarheid
Wanneer je een werkplek huurt aan het Gedempt Hamerkanaal in nieuwe creatieve centrum van Amsterdam Noord, heb je een uniek uitzicht over de rivier de IJ. Binnen 2 minuten fietsen zit je op de veerboot die je afzet bij het centraal station. In de nabije omgeving zijn er veel gezellige cafés gevestigd en kun je de laatste boodschappen na werktijd voor thuis halen in de supermarkt, ideaal. Het kantoorgebouw is een unieke en ideale locatie voor het organiseren van evenementen. Er zijn 2 verdiepingen beschikbaar voor een breed scala aan evenementen. Denk hierbij aan bijvoorbeeld een privédiner of workshops. Het is een gemakkelijk toegankelijke locatie waar je een unieke ervaring beleefd.
Huur jij binnenkort een kantoorruimte aan het Gedemt Hamerkanaal in Amsterdam (Noord)?
Ben jij enthousiast over het huren van een werkplek aan het Gedempt Hamerkanaal in Amsterdam (Noord)? Twijfel dan niet langer en neem contact op met een van onze vastgoedconsultants. Wij helpen je graag gratis en geheel vrijblijvend verder bij al je vragen en het plannen van een rondleiding.
Media
Get a good impression of this office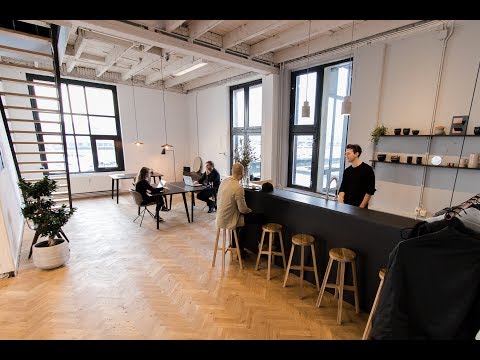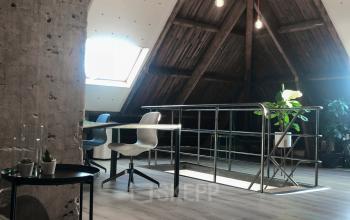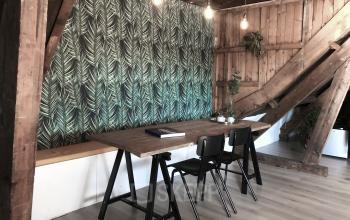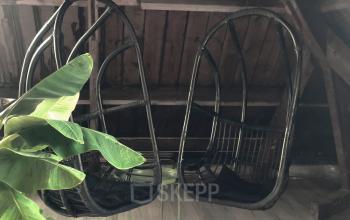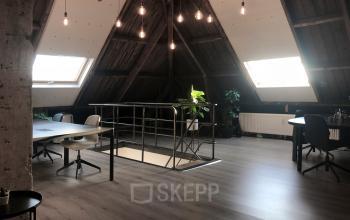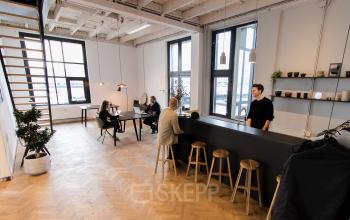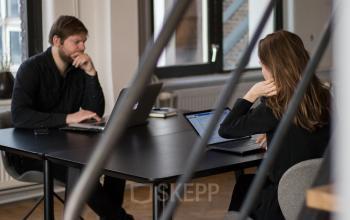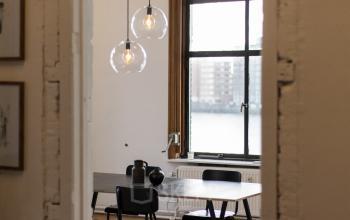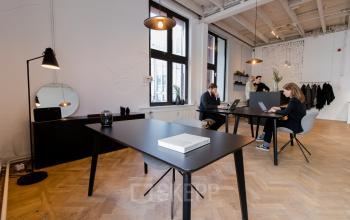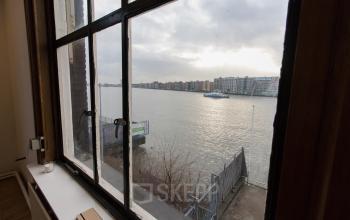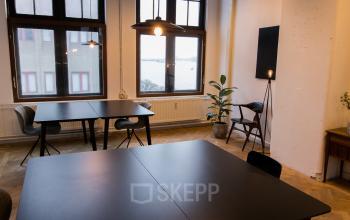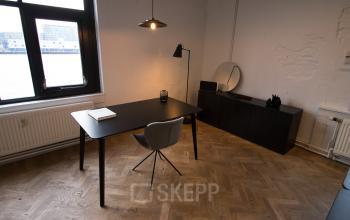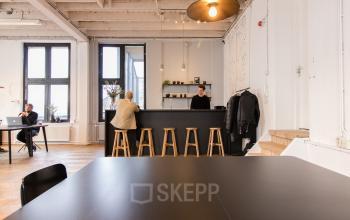 Reviews
Find out what other people said about this location
J
Jordi
Een zeer fijne werkplek met een geweldig uitzicht op het IJ.
Ruim en van alle gemakken voorzien.De locatie is goed te bereiken vanaf Amsterdam CS en er is altijd plek om te parkeren.
B
Bart
Werken op een toplocatie!
In dit kantoorpand huur je met vele andere jonge ondernemers een gave werkplek. Samen lunchen, een gezellige bar, leuke feestjes en een stoer interieur zorgen ervoor dat de sfeer op kantoor goed is. Een echte aanrader om je onderneming in deze creatieve omgeving te vestigen.
N
Nina L
Goede prijs voor een goed kantoorruimte en goede locaite
Thanks for your review!
We really appreciate that you have taken the time to share your opinion with us and other customers! That is why you get from us!
Office interior design with Officeplanner
Request a free customised interior design proposal for your office space at Gedempt Hamerkanaal 135
With Officeplanner you can rent, lease or buy a flexible interior design package based on your preferences and requirements for the interior of your office space. Your order will be delivered at your desired location within 1 week.
More about Officeplanner