Rent office space Amsterdam Oud Zuid, Jan Luijkenstraat 92K
Accessibility
Bus stop Amsterdam, Museumplein

3 mins walk (0.2 km)

Subway station Amsterdam, Van Baerlestraat

2 mins walk (0.1 km)

Railway station Amsterdam Zuid

33 mins walk (2.6 km)

Park

4 mins walk (0.4 km)

Gym

3 mins walk (0.3 km)
About this office
Office space for rent at the Jan Luijkenstraat (Zuid)
Want to rent a workplace or an office space in a wonderful office building in Amsterdam Zuid? That is possible at the Jan Luijkenstraat! Currently, there are two office spaces available to be rent. You rent a part of an office building that has a total user surface of 1422 m2. Law firms and employment agencies are already housed in this office building.
Prices
As stated above, there are 2 office spaces available. A space of 27 m2 and bigger space of 137 m2. The second and biggest office space has a monthly rent price of €3000,-. The smaller space of 27 m2 is available for a price starting at €975,-. The prices do not include service costs. The smallest office space can be divided into 3 single workplaces. So when you are searching for a single workplace in Amsterdam Zuid, you can get one for only €380,- per month.
24/7 access, pantry and air conditioning
When you are about to rent a workplace or office space in this building, you instantly take advantage of all the services. Struggling with the standard working times? No problem, because the building will be opened 24/7. Furthermore, the building has his own clean pantry, where you can make your lunches. Last, the office spaces are provided with air conditioning, so you can still work during hot summer days.
Location and reachability
The reachability of this office building, located at the Jan Luijkenstraat in Amsterdam, is perfect. Bus stop Museumplein is within 500 meters. There are also different connections with for example Amsterdam Zuid. When you choose to travel by car, the fastest way to go to your office will be via the A10. When you leave this highway, you are at your work in 14 minutes. It won't surprise you that the neighborhood is filled with activities and restaurants. Taking a break? Go get a lunch of a cup of coffee at Bagels & Beans or Small Talk
Will you soon be renting an office at the Jan Luijkenstraat?
Do you want to rent one of the office spaces, or does a workplace fits your needs? The next step is to plan a tour to take a look at this beautiful office building. But be fast, because the occupation grade is quite high!
Media
Get a good impression of this office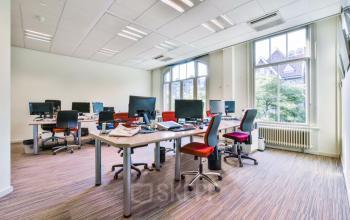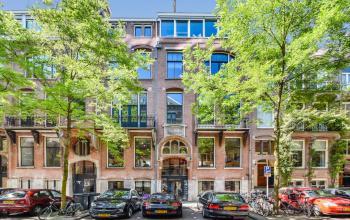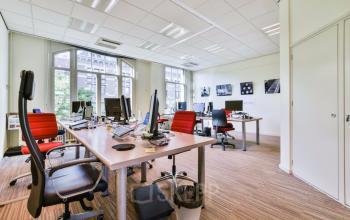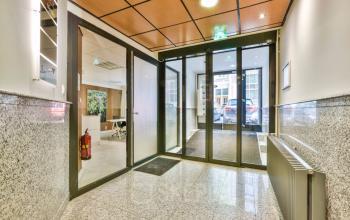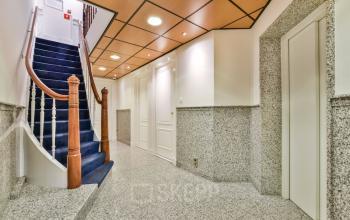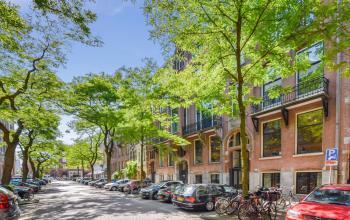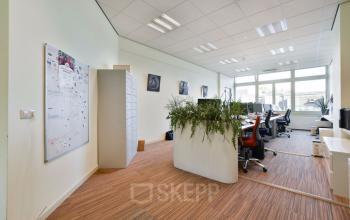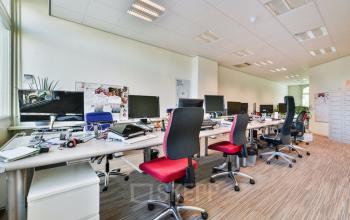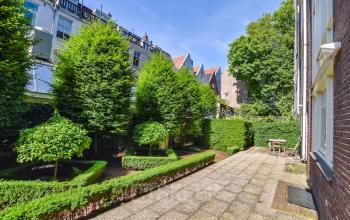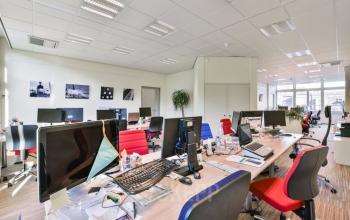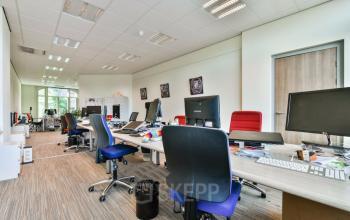 Reviews
Find out what other people said about this location
G
Gert
prima huren hier, voldoende ruimte en goed meubilair.
Y
Yuki
Opvallend kantoorgebouw!!
Met een mooie groene omgeving.
T
Thomas
Ik kom wel eens op bezoek bij dit kantoor, het is er erg mooi en licht, goeie wifi ook
Thanks for your review!
We really appreciate that you have taken the time to share your opinion with us and other customers! That is why you get from us!
Office interior design with Officeplanner
Request a free customised interior design proposal for your office space at Jan Luijkenstraat 92K
With Officeplanner you can rent, lease or buy a flexible interior design package based on your preferences and requirements for the interior of your office space. Your order will be delivered at your desired location within 1 week.
More about Officeplanner