Our approach
We believe in constant flexibility in your office design
At Skepp, we understand that the world around us is constantly changing, and so is your business. That's why we value flexibility and adaptability. We firmly believe that your office layout and design should be able to adjust to the ever-changing needs of your company and team, both now and in the future. With our innovative solutions, you can focus on what truly matters: driving your business forward and experiencing growth!
Creating adaptable office designs
At Skepp, we prioritize Dynamic Offices and embrace flexibility. Why settle for a static office setup that doesn't evolve or adapt? Break free from limitations and create a flexible office environment that grows with your business!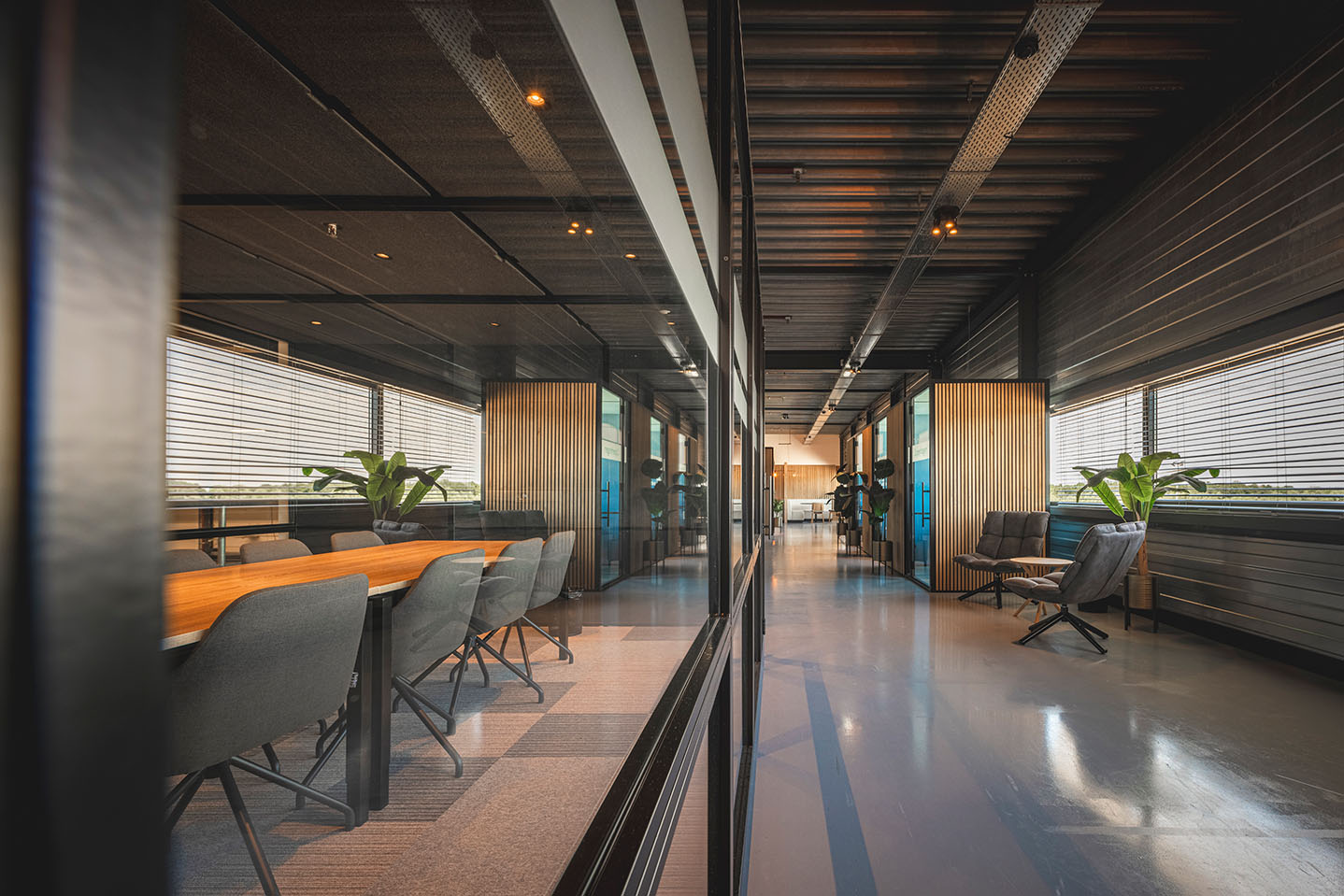 Let's make moves together
How do we achieve that? By letting our talented designers translate your vision into an office design that perfectly aligns with your work style and company values. We'll collaborate closely to create a comprehensive design plan, handle the realization process, and empower you and your team to thrive in your new workspace. And if circumstances change, we're here to adjust your office design swiftly, just like updating your playlist.
What does your ideal office look like? Tell us everything, so we can transform your wishes into a remarkable design. From workstations to breakout areas, we've got you covered. Let your imagination run wild, and we'll make it a reality!
02
Let's make the first move
Our designers will work their magic, creating a design that brings your dream office to life. Get a sneak peek with 2D and 3D visualizations, envisioning your future workspace. Need adjustments? No problem! If you prefer a hands-on approach, check out our Office Planner tool.
Start designing now!
03
Make your order complete
Once the design is finalized and approved, leave the rest to us. We'll take care of delivery, assembly, and placement of your office furniture. Our expert team ensures a seamless installation experience. We're excited to witness the transformation of your office into a flexible and inspiring space!
04
Change & adapt to a new situation
Embrace change and adapt to evolving needs. Whether your team is transitioning to remote work or you require additional spaces, Skepp has your back.
Ready to make the first move?
Ready for a dynamic office design? We got you! Are you ready to make the first move?
Free & non-binding advice
Embrace flexibility with our office designs
Your office is not just a space with furniture; it's a vibrant hub where productivity, collaboration, and innovation flourish. We understand the importance of creating an office that is versatile and adaptable to the changing dynamics of your business. At Skepp, we excel at transforming your office into an inspiring and flexible workspace. Experience the freedom to rearrange and reimagine your office layout whenever necessary!
Collaborate with Skepp for your dream office design
At Skepp, we're passionate about office design. We believe in a collaborative process that incorporates your insights into the layout of your office space. Together, we'll create an inspiring - and flexible - office design that exceeds your expectations. Our structured, personalized, and professional workflow ensures a seamless experience. Take the reins and create a remarkable workspace!
Discover the Skepp workflow, from design to implementation
Our workflow begins with a thorough introductory conversation to understand your needs and aspirations. We get to know your company, explore what makes it unique, and translate it into a suitable office layout. Our talented designers infuse ambiance, functionality, and flexibility into the office design. After presenting the plan and receiving your approval, we handle sourcing and delivery of the finest office furniture. Our experienced professionals ensure a seamless installation process, resulting in a breathtaking and flexible office design that surpasses your expectations!
The importance of a well-designed office layout
A well-designed office layout is essential for creating a professional and enjoyable work environment. Whether you're starting from scratch or upgrading your existing space, thoughtful office interior planning can make all the difference. Consider the workflow efficiency, colleague interactions, and functional areas when mapping out your office layout.
Design your office online
Whether you prefer a collaborative approach or enjoy designing your office independently, the choice is yours! With our Office Planner tool, you can bring your ideas to life. Upload your office layout floor plan, experiment with furniture placement, select office decor, and request a free quote.
Why choose Skepp for your office transformation?
We are an enthusiastic and innovative company with Twente roots, driven by a shared mission: to transform your office into a dynamic, remarkable, and valuable space. We combine our down-to-earth mindset with innovation and a touch of audacity. With our clear vision and passion, we inspire our clients and collaborate to realize the perfect flexible office design. We firmly believe that your office layout and interior should adapt to the ever-changing demands of your business. Join us on this exciting journey of creating future-ready offices!
In summary, when embarking on an office design project, carefully consider your office layout. It is the key to unlocking productivity, boosting colleague satisfaction, and ensuring adaptability. With Skepp as your partner, you'll enhance the ambiance, flexibility, and functionality of every space. We curate the perfect office decor and layout, transforming your office into an impressive business showcase. Don't wait; the future of your flexible office starts today!