Rent office space Amsterdam Oud Zuid, Olympisch Stadion 24-28
Facilities
Desk
Internet
Coffee/tea
Printer
KVK-registration
Postal address
Kitchen
Parking
Accessibility
Bus stop Amsterdam, Olympisch Stadion

6 mins walk (0.5 km)

Subway station Amsterdam, Olympisch Stadion

6 mins walk (0.5 km)

Railway station Amsterdam Zuid

20 mins walk (1.6 km)

Park

5 mins walk (0.4 km)

Gym

1 min walk (13 m)
Rent at this location?
This is currently available at Olympisch Stadion 24-28 in Amsterdam Oud Zuid
How many square meters of office space do I need?
About this office
Kantoorruimte huren in Amsterdam? Huur in het Olympisch Stadion!
Werken in een stadion; werken nabij de Zuidas, hét zakelijk district van de Randstad; gebruik maken van hoogwaardige services én de kantoorruimte die aansluit bij uw behoeften! Bovendien is de bereikbaarheid uitstekend en is de omgeving rijk aan inspiratie. Kortom, genoeg redenen om te huren in dit bijzondere kantoorpand.
Ontdek de voordelen van een eigen kantoorkamer in Oud Zuid
Zoals gezegd, hier vindt u dé kantoorruimte die u zoekt. U huurt hier een inspirerende flexwerkplek. Behoefte aan meer privacy? Huur dan een eigen kantoorkamer, met uitzicht over de atletiekbaan van dit historische stadion in Amsterdam. Een unieke plek om te werken; wat wilt u nog meer? Er is ook kantoorruimte op maat vanaf 100 m2 beschikbaar.
Ondernemen in het olympisch stadion is topsport!
Het Olympisch Stadion is vanaf 2015 de nieuwe hotspot voor werkend Nederland. Werken nabij de Zuidas, een beleving op zich. Bovendien is de omgeving van het stadion rijk aan inspiratie. Wanneer het lekker weer is kunt u tussen de middag een relaxte wandeling maken door het stadspark. Met andere woorden: een ideale locatie om kantoorruimte te huren!
Een kantoorinrichting naar uw wens en de aanwezigheid van een parkeergarage
Of u nu besluit om flexibel te huren of een huurovereenkomst voor een langere termijn vastlegt, hier maakt u gebruik van de aanwezige voorzieningen. Alle kantoorruimtes worden naar uw wensen ingericht; alle kantoren hebben WiFi en high-speed internet; de kantoren worden schoongemaakt; u heeft 24/7 toegang en er is een parkeergarage!
Ook uw bedrijf huisvesten in het olympisch stadion?
Ziet u het zitten om uw onderneming te leiden vanuit het historische stadion in Amsterdam? Plan dan geheel vrijblijvend een rondleiding in bij SKEPP, zodat u met eigen ogen uw nieuwe kantoorruimte ziet!
Media
Get a good impression of this office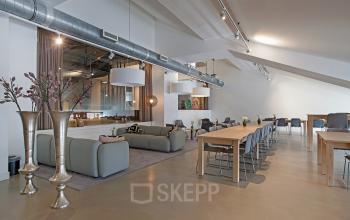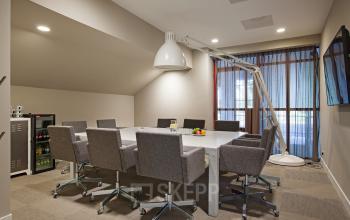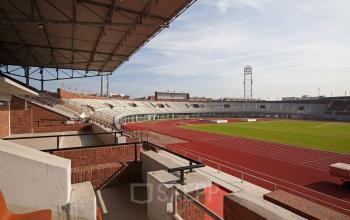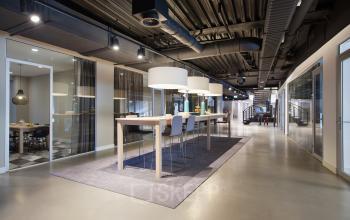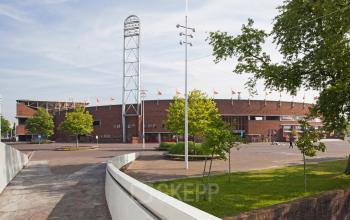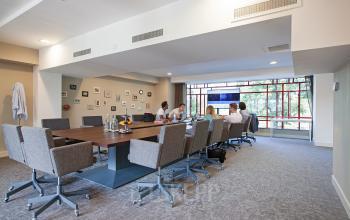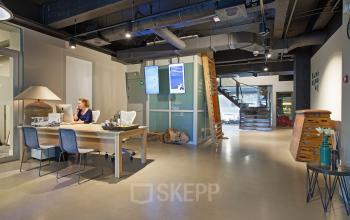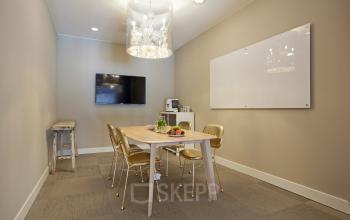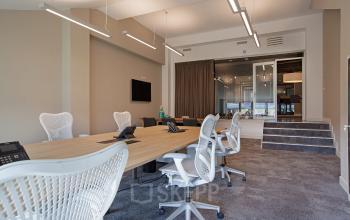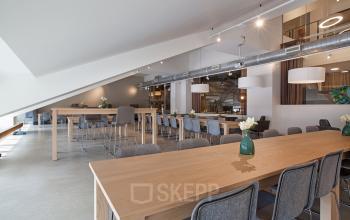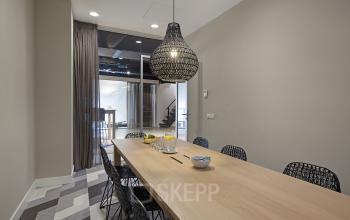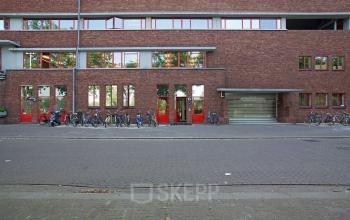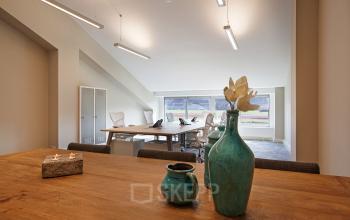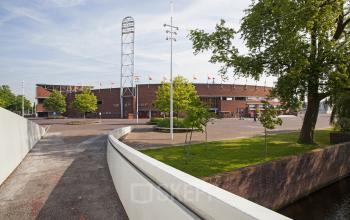 Reviews
Find out what other people said about this location
H
Hendrik
Over een originele locatie gesproken!!
M
Melissa N.
Super locatie met mooie kantoorruimten!
Sluit precies aan bij onze zoekvraag!
Thanks for your review!
We really appreciate that you have taken the time to share your opinion with us and other customers! That is why you get from us!
Office interior design with Officeplanner
Request a free customised interior design proposal for your office space at Olympisch Stadion 24-28
With Officeplanner you can rent, lease or buy a flexible interior design package based on your preferences and requirements for the interior of your office space. Your order will be delivered at your desired location within 1 week.
More about Officeplanner