Rent office space Berlin Kreuzberg, Schlesische Straße 26
Facilities
Desk
Internet
Coffee/tea
Printer
Meeting space
Cabinet
KVK-registration
Postal address
Kitchen
Accessibility
Availability
Check below which office types are available at Schlesische Straße 26
About this office
Rent office space at the Schlesische Straße in Berlin (Kreuzberg)
Do you want to rent office space at the Schlesische Straße in Berlin Kreuzberg? Then this modern business building is an excellent option. At your new workplace, you will be located directly on the Spree river, which creates a very special working atmosphere. In the neighbourhood, you will find a wide range of shopping and leisure facilities as well as excellent transport links, wherefrom you can easily reach all important places in the German capital in no time.
Rental costs
Renting an office in this state-of-the-art business property in Berlin Kreuzberg provides you with a creative working atmosphere. The workplaces and coworking areas in this building are located next to a studio for photography and film production. However, since the studio area is separated from the office space by a stylish reception area, you can easily close your office door and lock out the creative chaos. The rent of an office with enough space for three people will cost you about € 747 per month. A larger office space for about ten people will cost you € 2,990. In addition, you can rent two office spaces with a connecting door to increase your work space at this location.
Modern office building with a creative working atmosphere
If you move to an office located at Schlesische Straße in Berlin Kreuzberg, you will quickly feel the creative working atmosphere that is being prevailed at this business address. Here, you can make new business contacts in the modern Business Lounge and exchange creative ideas. In addition to your office space, which is regularly cleaned by the in-house staff, you will have 24/7 access to the property. Furthermore, you can get free coffee, water or tea, as these services are already included in your rental costs.
Location and accessibility
The property of your new workplace is located in the popular district of Berlin Kreuzberg, directly on the Spree river. Hence you will find yourself looking at a breathtaking view day after day. In addition, the calmness of the river will provide you with a relaxed working atmosphere. In the immediate vicinity of your office, you will find a wide range of attractive leisure activities. Spend your free time in one of the numerous exclusive restaurants and bars in the nearby Görlitzer Park. The underground station Silesian Gate is only 500 meters from your office and allows to easily reach other parts of Berlin.
Do you want to rent an office at the Schlesische Straße in Berlin Kreuzberg?
Can you not wait to finally settle at Schlesische Straße in Kreuzberg? Then contact SKEPP today and receive first-class advice on all available office space. Once you have got your eye on one or multiple office spaces, we will plan of viewing of the property for you. If you are left with any questions, then please call us at +31 85 8882339 or email us at info@skepp.com and we will be happy to help you. Our services are completely free of charge and are non-binding. What are you waiting for? Rent your new office space at te Schlesische Straße in Berlin with the help of SKEPP!
Rent at this location?
This is currently available at Schlesische Straße 26 in Berlin Kreuzberg
How many square meters of office space do I need?
Media
Get a good impression of this office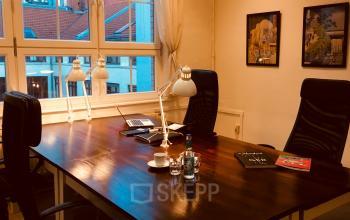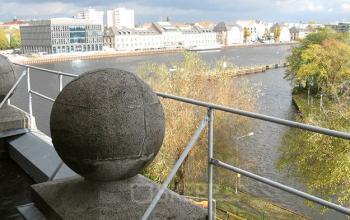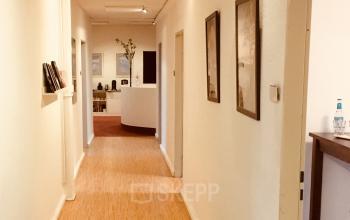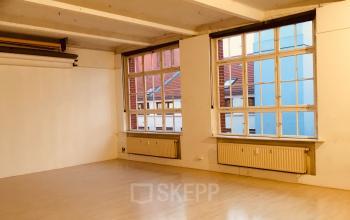 Reviews
Find out what other people said about this location
There are no reviews of this office yet. Will you be the first person to leave a review?
Thanks for your review!
We really appreciate that you have taken the time to share your opinion with us and other customers! That is why you get from us!
Office interior design with Officeplanner
Request a free customised interior design proposal for your office space at Schlesische Straße 26
With Officeplanner you can rent, lease or buy a flexible interior design package based on your preferences and requirements for the interior of your office space. Your order will be delivered at your desired location within 1 week.
More about Officeplanner