Rent office space Rotterdam Brainpark, Lichtenauerlaan 102
Facilities
Desk
Internet
Coffee/tea
Printer
Meeting space
KVK-registration
Postal address
Kitchen
Parking
Accessibility
Bus stop Rotterdam, Kralingse Zoom (Perron D)

2 mins walk (0.2 km)

Subway station Rotterdam, 's-Gravenwetering

9 mins walk (0.7 km)

Railway station Rotterdam Zuid

38 mins walk (3.2 km)

Subway station Kralingse Zoom

1 min walk (0.1 km)

Park

9 mins walk (0.7 km)
Rent at this location?
This is currently available at Lichtenauerlaan 102 in Rotterdam Brainpark
Available (flex)desks
Space description:

5 days a week available
Available office rooms
Space description:

3 Persons

Rental price:

€833 €750 /mo.

Space description:

4 Persons

Rental price:

€944 €850 /mo.

Space description:

8 Persons

Rental price:

€1,556 €1,400 /mo.
How many square meters of office space do I need?
About this office
Kantoorruimte te huur op het prestigieuze Brainpark te Rotterdam
Een werkplek of kantoorruimte huren op Brainpark Rotterdam vlakbij de Rijksweg A16? Op een goed bereikbare plek aan de Lichtenauerlaan is dit gave kantoorgebouw gelegen. Het kantoor is te zien vanaf de autosnelweg A16 maar is gelegen in een groen aangekleed kantorenpark. Het metro-station de Kralingse Zoom is om de hoek gelegen. Kies ook voor een moderne kantoorruimte, op een goed bereikbare plek op Brainpark te Rotterdam!
Gunstig kantoorruimte huren bij een huurcontract van één jaar
De huurmogelijkheden op deze locatie zijn divers. Zo is het mogelijk om flexibel te huren maar kunt ook profiteren van een lage huurprijs wanneer u tenminste 1 jaar kantoorruimte huurt! U kiest zelf of een werkplek, een kantoorkamer (vanaf 10 m2) of toch een kantoorruimte op maat (vanaf 100 m2) het beste bij uw onderneming past.
Vergaderruimten en een algemene receptie als voorzieningen
Het kantoorgebouw is voorzien van WiFi, vergaderruimten en een algemene receptie. Printers- en kopieermachines zijn aanwezig evenals apparatuur voor videoconferencing. 
Goedkope kantoorruimte in Rotterdam
Een eigen werkplek huren op deze locatie in Rotterdam is al mogelijk voor slechts €209,- per maand (all-in)! Een kantoorkamer voor 2 personen kunt u al huren voor maar €359,- per maand (all-in)! Neem voor de zekerheid een kijkje op deze locatie, plan daarom uw gratis rondleiding bij SKEPP!
Media
Get a good impression of this office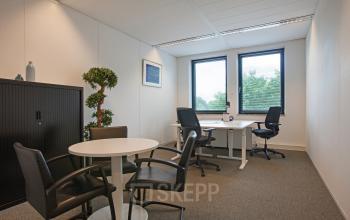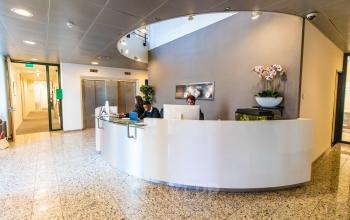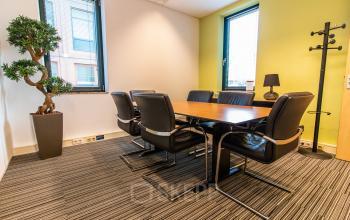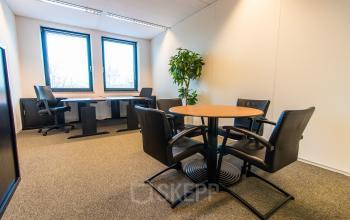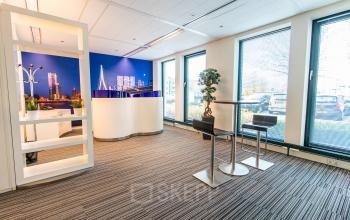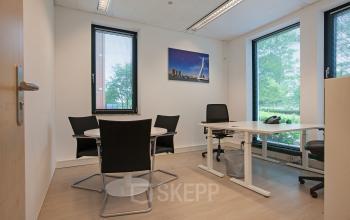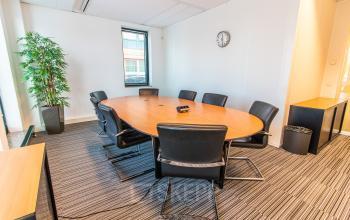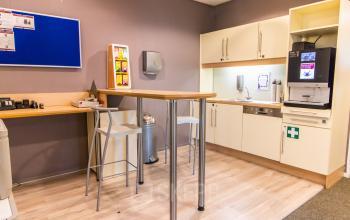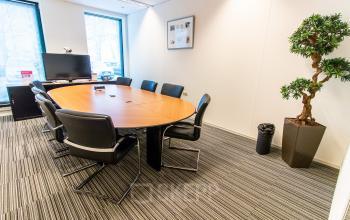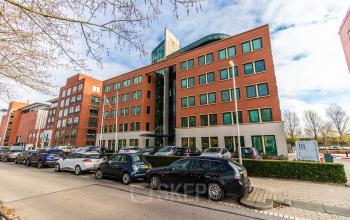 Reviews
Find out what other people said about this location
J
Jan Roosendaal
Het pand heeft goede faciliteiten en het personeel is erg vriendelijk!
J
Johan
De lichtinval in de vergaderruimtes is prettig en de sfeer van het pand is gemoedelijk.
C
Carolina Feijs
In 3 woorden: zakelijk, strak en netjes!
J
Jesper
Lekker koffie, niet onbelangrijk!
voor de rest ziet het pand er gewoon prima uit
E
Erna
Betaalbare kantoorruimtes met een fijne receptie die goede services verrichten.
Thanks for your review!
We really appreciate that you have taken the time to share your opinion with us and other customers! That is why you get from us!
Office interior design with Officeplanner
Request a free customised interior design proposal for your office space at Lichtenauerlaan 102
With Officeplanner you can rent, lease or buy a flexible interior design package based on your preferences and requirements for the interior of your office space. Your order will be delivered at your desired location within 1 week.
More about Officeplanner