About Us
Together we are Skepp
These vibrant Skeppers are eagerly available for you! We are professionals with a shared mission: to make your office more dynamic, cooler, and more valuable. We create offices that are ready for the future, that's what we aim for.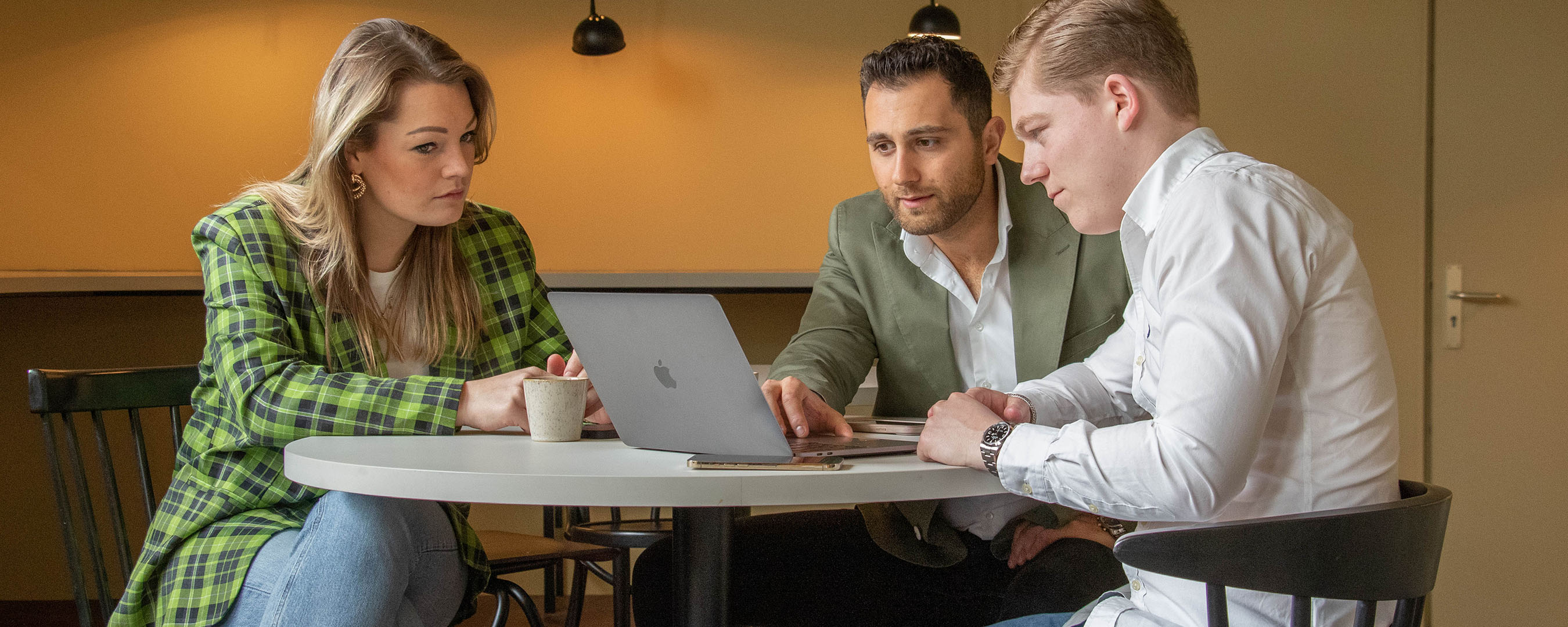 Why Skepp?
Not interested in small talk, but ready to make things happen? We feel the same way. We love concrete plans, short lines of communication, and quick decision-making. Our goal is to prepare your office for the future.
We do what we say and we say what we do; there are no hidden clauses with us.
We do everything possible to make the relationship with our clients and colleagues as personal as can be. It's in our DNA and it fosters mutual trust.
We love surprises, and so do our clients! We enjoy thinking along with you, taking risks, and sometimes going beyond the beaten path!
Teamwork makes the dream work
We believe in the power of collaboration. It means short lines of communication, sharing expertise, and complementing each other. Working together on cool projects is what we love to do!
Daan Zeevat

Accountmanager

Mitchel Vogt

Financial Expert

Laury Schepers

Spatial Designer

Lauren Brunnikhuis

Projectmanager

Jordan Heuver

Vastgoedadviseur

Sanne van Huizen

Content Marketeer

Wout Schleedoorn

Senior Online Marketeer

Linda Kroon

Brand Manager

Kas Bruinsma

Senior Accountmanager

Kane Golbach

Partnership Manager
Mick Oude Wesselink

Junior Accountmanager

Moniek Mulder

Spatial Designer

Oliver Ihnken

Key Account Manager Deutschland

Wouter Brinkman

Backend Developer

Mathios Zeko

Teamlead Sales

Kim Niehoff

Accountmanager kantoorinrichting

Stef Meuleman

Junior Accountmanager

Thijs van Eerden

Director

Thijs Houtzager

Vastgoedadviseur

Max Kasteel

Purchase- & Projectmanager

Yuna van den Brom

Junior Accountmanager

Johannes Kacar

Junior Accountmanager Germany

Thirza Hoitink

Spatial Designer
Making Moves within Skepp?
Growing big by staying small; that's Skepp. Although we are growing fast, we remain a close-knit family. We strive for the best and celebrate successes. With a great passion for office design, we share the same mindset. Our culture must resonate with you. It's something you need to experience and is embraced by the team. Freedom, trust, and responsibility are the fundamental principles of a great collaboration. Let's make moves together!
Ready to make the first move?
Ready for a dynamic office design? We got you! Are you ready to make the first move?
Free & non-binding advice