In this way, we are the one-stop-shop for your office space offers
We have 3 products for this, which are all successful in Europe
Office
listing
After the free placement of your office building, we proactively search for suitable tenants with our (online) marketing techniques. Rent quickly and only pay if a success!
Officelisting
Office
planner
We offer a tool that enables prospects to get started with the layout of the space, giving them better insight into the possibilities. The use of this tool has been proven to increase conversion.
Officeplanner
Office
kit
With tech-components such as keyless entry and a digital reception, you save on personnel costs, you increase the overall service level for your tenants and you speed up the rental!
Officekit
Do you have any questions or just like to get some more information? Plan a digital acquantance with us
During a Skype-meeting we will answer all your questions and we provide you with all the information you need about the successful products. Leave your email address and we will contact you within 1 working day!
These operators and investors are having a benefit from our products
Because they chose for our flexible office solutions
Very nice, especially the communication. Mindspace's experience is that SKEPP is a good mediator who comes up with creative solutions and as such ensures that an agreement is reached.
In my opinion SKEPP is one of the few great companies in this market. Where many online brokers make an attempt, there are only a few who are really succeeding and who come up with leads that you can really benefit from. Superb.
Pleasant cooperation. Very fast and convenient way to come in contact with potential clients.
Super staff that we can work with very well.
Always very pleasant contact, thorough knowledge of the market, very venturous and actively follow through.
Great. SKEPP is capable, attentive, quick and friendly. I have a good relationship with all the brokers.
Deliver very good and pure leads and keep on top of the business. Very pleased and through SKEPP have rented out many spaces.
Pleasant and involved people that always go the extra mile.
So far we have been pleased with all the help and assistance by SKEPP. Everyone is very friendly and service driven! Good that you really research these things as a company.
Our experience with SKEPP is that they send us good leads for our buildings. The leads are a great match and a viewing often shows that the incoming lead is a valuable one. For this reason, Merin gladly receives the leads provided by SKEPP. Besides this SKEPP is a company that thinks a long while about the possibilities for the customer, before they send a lead through they have often already thought of a suitable office building to offer them. They go through great lengths to achieve the right goal where in our opinion both the landlord and the tenant can profit from. Besides, the information we receive from SKEPP is correct and portrays the search question of the tenant very well.
Always easy to reach, a hands-on approach, always help where they can, extensive knowledge of the (real estate) market and as such a very pleasant contact!
This is how you can collaborate with SKEPP quickly
In 3 steps, you can benefit from Officelisting, Officeplanner and/or Officekit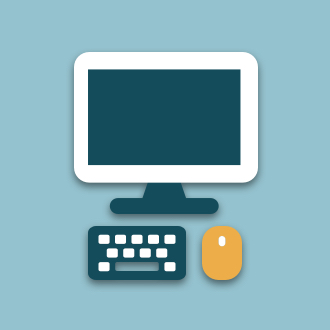 STEP 1
Register your office building(s) free of charge on our platform
STEP 2
We will contact you within 1 working day to discuss the possibilities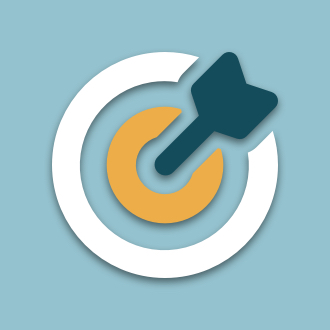 STEP 3
Sign a digital agreement and the collaboration can start!
Most frequently asked questions
For each product, we have listed the most frequently asked questions with an extensive answer
Officelisting

I would like to list my office offer(s) on the SKEPP site, how does this work?

Fantastic that SKEPP is your choice! We have years of experience at SKEPP as a broker. We have the possibility to promote your office building(s) in the Netherlands, Belgium and Germany. We helped 3000 companies to find their new office space last year only. We are specialized in renting out office space via search engines, social media and mailings. An all online company. Sign our broker agreement and send us the needed information for you building(s). You will only pay us when we found you a tenant and if they sign a contract with you! Inform about the possibilities via info@skepp.com.

As the buildings owner, am I connected to SKEPP for a longer period of time?

We understand that you'll want flexibility. We won't ask for exclusivity as traditional brokers still do. We think it's strange to ask for a commitment from your side whilst we still haven't booked any successes. As soon as you sign the broker agreement, we will start working on a 'No cure, no pay' basis to find tenants. All we ask is that you'll leave your offer on our website for at least 6 months, because we also invest time into writing a SEO optimal text and send a photographer.

How do I list my offer on the website of SKEPP?

That's easy, we'll do it for you! Just deliver us information about your building like; (1) prices, (2) offices with their sizes or work spaces, (3) facilities etc. Our writers will directly start writing attractive and effective SEO content. Moreover, they will fill in the availability and schedule an appointment for the photographer to come by your office building(s). Already presenting your building(s) in Virtual Reality? SKEPP is ahead of the real estate market when it comes to VR technology. Quickly sign up via info@skepp.com.

Officemanager

Do I still have insight in all the data and documents once I sign up for Officemanager?

SKEPP is aiming to make this market more transparent. Our landlord portal has all the contracts, key contracts, terms and conditions, deposit- and rental invoices at your disposal. Just log on and check everything out. Your VAT overview is also saved in this portal and you can even see what the (rent) potential of your office building(s) is. You can determine who can access the portal and who can't.

Which Officemanager package is the best one for me?

This greatly depends on how much people should be able to access the landlord portal and how quick you and your tenants want their questions to be answered. Are you using your own template for contracts? Then we'd recommend the Premium Officemanager package. Would you like to receive an answer to your question within 2 work days for you and your tenants? Then the Exclusive Officemanager package is a better choice. The Enterprise package offers you endless possibilities, total alleviation and always an answer within 1 work day. Finally it is important to know that every package gives you the right to, for a certain period of time, advertise for free! This can deliver you quite a lot of extra tenants. Contact our Finance department over the phone or mail us at admin@skepp.com.

What if a tenant doesn't pay his bills?

We totally understand that this always is a tricky situation. Luckily at SKEPP, we're always there for you. We will send 2 payment reminders, followed by a third and last one in which we state that we are going to transfer it through to a collection agency. Costs will be in expense of the tenant.

Do I need to transfer all of my contracts to SKEPP?

If you want the administration to work as perfect as possible, that's the way to go. Our digital systems are faster and more precise than human hands could ever be. You will still have a clear view of all your data and documents. Over a 100 landlords are letting us handle their complete administration and we think that says it all. Do you want to start a little bit more careful? Not a problem, it's possible to let SKEPP generate future proposals and contracts. This means that you can get used to this digital transformation. Do you have any more detailed questions? Contact our Finance department or mail SKEPP at admin@skepp.com.

Who will be responsible for the right content in the contract?

The contracts will be set up according to the ROZ rental agreement for office spaces 2015. This means we use the standard set by the Real Estate Council. Internally, SKEPP handles with the 'Four Eyes' principle. This means that there are always two experts that take a look at a new contract. SKEPP will not be responsible for any mistakes and/or incompletions in the contracts, because SKEPP is not a party in this legal agreement between landlord and tenant.

Officeplanner

I found a tenant who wants Officeplanner, what do I do next?

Because Officeplanner is a flexible and durable interior design concept in which furniture is shared instead of owned, it's a very popular product for tenants. No wonder that prospects start asking about Officeplanner. Bringing your own tenants is not a disadvantage for you as a landlord, because SKEPP won't charge the usual fee. It won't necessarily earn you more money, but your office space rents out quicker. One thing is certain, it is not costing you any (extra) money. We will arrange the proposal, the contract and deliver a proposal for the interior design towards the prospect (without any obligations). We like to make hay when the sun's out, so call our Sales Department or ask them for more information via info@skepp.com.

Is every office space suitable for Officeplanner?

No, not every office space is suitable for Officeplanner. Your office should be at least 100m2. The ceiling in the office needs to be, at least, 2,60 meters high. We prefer the ceiling to be at least 2,80 to 3 meters, because of the cocoons. The room has to be fitted out with electricity and WiFi. Do you have offices that meets these requirements? Sign up for Officeplanner right away.

What happens if a tenant wants to rent a bigger Officeplanner space?

First of all, congratulations with the expansion of your tenant! We love to make a new interior design proposal. A new contract contains the right amount of work spaces (article about delivery & services), an update of the Officeplanner furniture and the new price for the tenant. What if it is the other way around and a tenant wants a smaller room? Contact SKEPP and we'll take care of it, that is real flexibility and the will to make our customers happy.

What are the tenants options regarding Officeplanner furniture?

The tenant will first make a choice for one of the Officeplanner styles. If they want a cool and creative style, they will pick URBAN Scandinavian and if they want a more corporate style they will go for URBAN Industrial. These styles have their own furniture to choose from and tenants can easily create their own office interior design. Are they having trouble? Contact us today and our interior design specialists will provide the right advice.

Can I see a demo Officeplanner location?

We have an Officeplanner demo location at de Limiet 13-15 in Vianen. We will gladly show you around in this URBAN Scandinavian (1 of the Officeplanner styles) office space. You will get a look and feel about what Officeplanner is all about and you' will see the options a potential tenant has.

Who will legally be the landlord, me or SKEPP?

The furniture will be owned by SKEPP, but the contract says that you will legally be the landlord. SKEPP will not be a party in the contract, because it will only be signed by you and the tenant. However, you will still have a separate Officeplanner Partnership Agreement with SKEPP, in which the obligations are recorded. The biggest advantage? You are owning the space and will legally be the landlord, but you will not have to invest a single dime in the furniture and office design.
Is your question not listed?