Rent office space Eindhoven Airport, Flight Forum 840
Facilities
Desk
Internet
Coffee/tea
Printer
Meeting space
Cabinet
KVK-registration
Postal address
Kitchen
Parking
Accessibility
Bus stop Eindhoven, Flight Forum 1550

2 mins walk (0.2 km)

Railway station Eindhoven Strijp-S

1 hour 3 mins walk (5.2 km)

Park

10 mins walk (0.8 km)

Gym

3 mins walk (0.2 km)
Rent at this location?
This is currently available at Flight Forum 840 in Eindhoven Airport
How many square meters of office space do I need?
About this office
Inspirerende kantoorruimte te huur bij Airport Eindhoven
Dit zeer vernieuwende kantoorconcept is te vinden aan het Flight Forum in Eindhoven. SKEPP biedt binnen deze vestiging prachtige kantoorruimte aan. Hier hoeft u zich geen zorgen te maken om servicekosten, meubilair en ICT. Het betreft namelijk een uniek all-in concept! Bekijk de fotoreportage voor een impressie!
Wat past beter bij u? Een werkplek of ingerichte kantoorkamer?
U kiest de kantoorruimte die bij u past: een werkplek, (ingerichte) kantoorkamer vanaf 15 m2 of een kantoorruimte op maat (>100m2). Voor de korte- of lange termijn kantoorruimte huren? Beide is mogelijk! Een langere huurperiode kan voordeliger zijn qua huurprijs. Een werkplek huurt u al vanaf €150,- per maand en een kantoorkamer van 15 m2 vanaf slechts €700,- per maand.
Flight Forum Eindhoven: Een professioneel kantorenpark
Het kantoorpand telt een verhuurbaar vloeroppervlak van in totaal 6.608 m2, heeft een begane grond plus 6 verdiepingen en is voorzien van 184 parkeerplaatsen. Het Flight Forum Park telt in totaal bijna 100.000 m2 kantoorruimte.
Ervaar zelf de beleving binnen dit fraaie kantoorconcept
High-speed internet, vergaderzalen en warme dranken- en hapjes: binnen dit fraaie kantoorconcept in Eindhoven vindt u alles wat u nodig heeft. Goedkoop kantoorruimte huren in Eindhoven? Neem alvast een kijkje in dit kantoorpand door een rondleiding aan te vragen bij SKEPP!
Media
Get a good impression of this office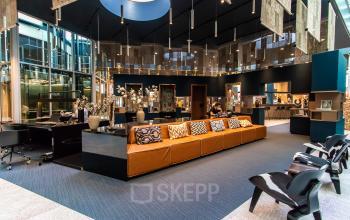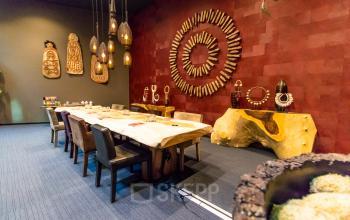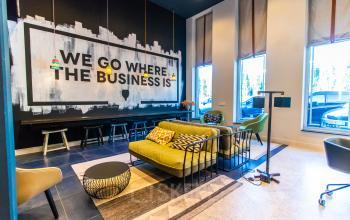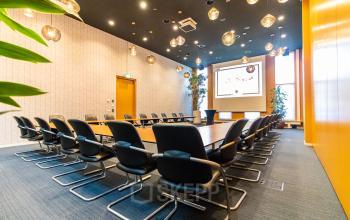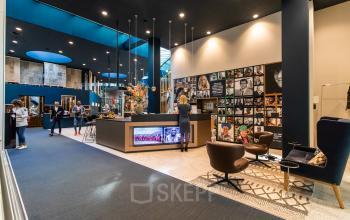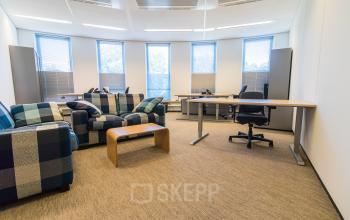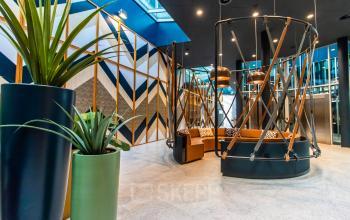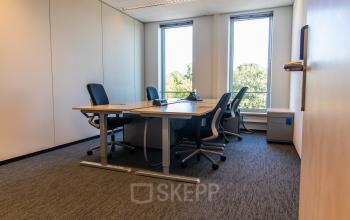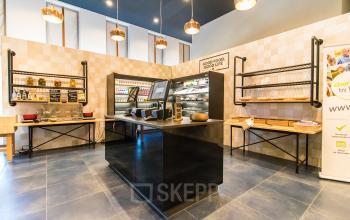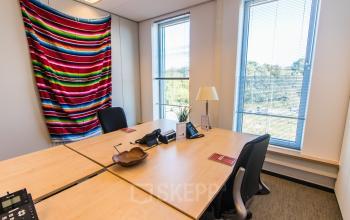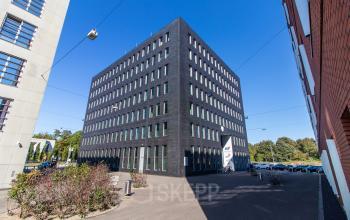 Reviews
Find out what other people said about this location
D
De Bruijn
Dit is een heel bijzonder en sfeervol kantoor.
De prijs is voor mij wat aan de hoge kant, maar dat is de enige reden voor twijfel.
B
Bas
Eindelijk een tof kantoor met een mooie gym, dit lijkt me nou de ideale plek om te werken!!
Thanks for your review!
We really appreciate that you have taken the time to share your opinion with us and other customers! That is why you get from us!
Office interior design with Officeplanner
Request a free customised interior design proposal for your office space at Flight Forum 840
With Officeplanner you can rent, lease or buy a flexible interior design package based on your preferences and requirements for the interior of your office space. Your order will be delivered at your desired location within 1 week.
More about Officeplanner