Rent office space Eindhoven Airport, Flight Forum 40
Facilities
Desk
Internet
Coffee/tea
Printer
Meeting space
Cabinet
KVK-registration
Postal address
Kitchen
Parking
Accessibility
Bus stop Eindhoven, Flight Forum 1550

2 mins walk (0.2 km)

Railway station Eindhoven Strijp-S

1 hour 4 mins walk (5.2 km)

Gym

4 mins walk (0.3 km)
Rent at this location?
This is currently available at Flight Forum 40 in Eindhoven Airport
Available office rooms
Rental price:

1.019 € /mo.

Rental price:

1.619 € /mo.
How many square meters of office space do I need?
About this office
Kantoorruimte te huur op een gunstige locatie in Eindhoven
Binnen deze vestiging in Eindhoven, gelegen aan het Flight Forum, zijn verschillende soorten kantoorruimte te huur. U heeft keuze uit een werkplek, afgesloten kantoorkamer en kantoorruimte op maat. Het minimale metrage is 6 m2.
Wat kost een werkplek of kantoorkamer in Eindhoven?
U huurt al een werkplek vanaf €259,- per maand, terwijl u een kantoorkamer huurt vanaf €520,- per maand. Binnen dit kantoorgebouw behoren flexibele huurperioden tot de mogelijkheid. Langere huurtermijnen kunnen u voordeel opleveren, in de vorm van een lagere huurprijs. Het servicelevel is erg hoog, bijvoorbeeld door telefoonbeantwoording.
Een prachtlocatie op Flight Forum nabij Eindhoven Airport
De kantoorruimte is gevestigd in een modern kantoorgebouw in het zakendistrict rondom Eindhoven Airport, met in de directe omgeving verschillende financiële- en onderzoeksinstellingen.
Prik een datum in uw agenda voor een gratis rondleiding
Kortom, u zoekt een werkplek, kantoorkamer of kantoorruimte op maat in Eindhoven? Stop uw zoektocht en vraag een rondleiding aan bij SKEPP!
Media
Get a good impression of this office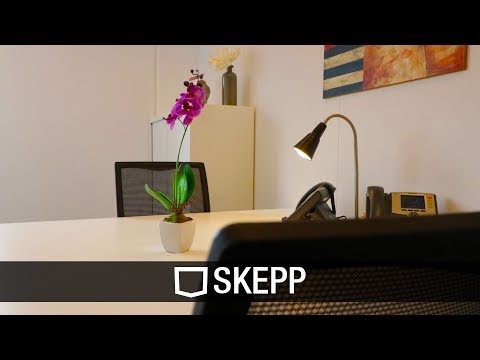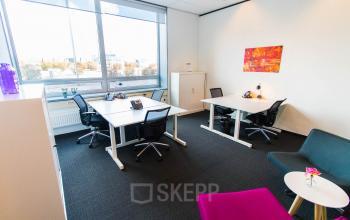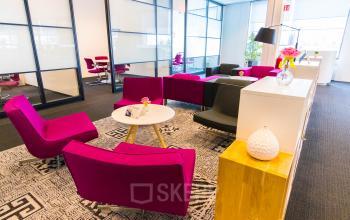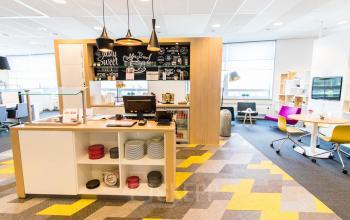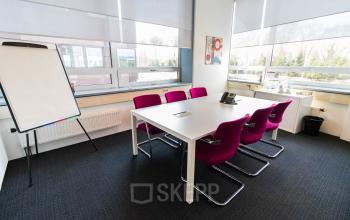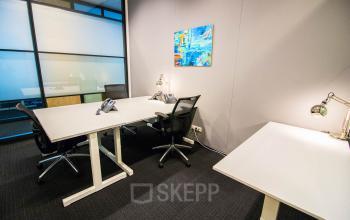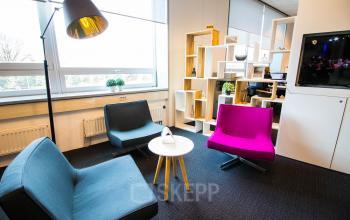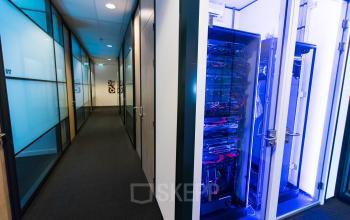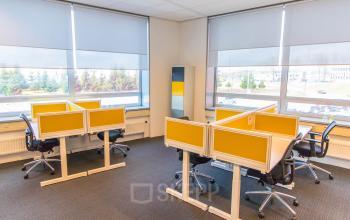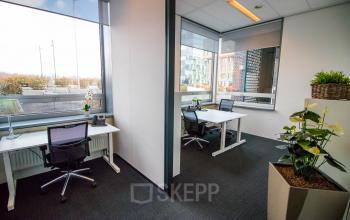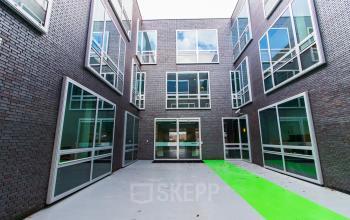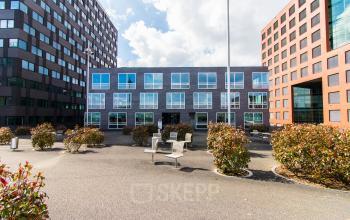 Reviews
Find out what other people said about this location
C
Chantal
Toffe gezamenlijke ruimte
E
Erik-Jan
Inrichting goed, mooi van deze tijd.
L
Lieke
Leuke inrichting met gezellige plekjes waar je zowel formele als informele gesprekken kunt voeren.
Thanks for your review!
We really appreciate that you have taken the time to share your opinion with us and other customers! That is why you get from us!
Office interior design with Officeplanner
Request a free customised interior design proposal for your office space at Flight Forum 40
With Officeplanner you can rent, lease or buy a flexible interior design package based on your preferences and requirements for the interior of your office space. Your order will be delivered at your desired location within 1 week.
More about Officeplanner