Rent office space The Hague Statenkwartier, Stadhoudersplantsoen 2
Facilities
Desk
Internet
Coffee/tea
Meeting space
KVK-registration
Postal address
Kitchen
Parking
Accessibility
Bus stop Den Haag, Gemeentemuseum/Museon

4 mins walk (0.4 km)

Subway station Den Haag, Gemeentemuseum/Museon

6 mins walk (0.4 km)

Railway station Den Haag Centraal

46 mins walk (3.7 km)

Park

7 mins walk (0.5 km)

Gym

5 mins walk (0.4 km)
Rent at this location?
This is currently available at Stadhoudersplantsoen 2 in The Hague Statenkwartier
About this office
Kantoorruimte te huur met uitzicht over het Vredespaleis in Den Haag!
Zoekt u een plek voor uw onderneming in Den Haag? Hier huurt u in het Stadhoudersplantsoen, aan de rand van de Internationale Zone. De gemeente Den Haag koestert deze omgeving, het wordt gezien als het visitekaartje van de stad. Een locatie met internationale allure. U herkent dit kantoorpand aan de strakke architectuur, dat ook wel eens het 'Gebouw op pootjes' genoemd wordt.
U huurt een kantoorruimte op maat vanaf 543 m2 in dit hoogwaardige kantoor
U huurt hier een verdieping vanaf 543 m2. Deze verdieping is in te delen naar uw wensen en behoeften. Bovendien is er ruimte om te vergaderen. U heeft dus alle vrijheid om kantoorruimten in te delen.
Kantoorruimte te huur in Den Haag voor slechts €135,- per m2 per jaar
Het huren op deze locatie brengt grote voordelen met zich mee. Het Haags Gemeentemuseum en het Omniversum liggen tegenover het kantoorpand. Bovendien bent u snel aan zee aan de Scheveningseweg. Op deze plek kost het huren van een kantoorruimte €135,- per m2 per jaar.
Pantry en koffie aanwezig in dit uitstekend bereikbare kantoorpand in Den Haag
U heeft de beschikking over een pantry. Daarnaast kunt u gebruik maken van de koffieautomaat. Bovendien is er ruimte om te parkeren. Dit zijn bijkomende voordelen van het huren in dit goed toegankelijke kantoorgebouw. De snelweg A12 is binnen enkele minuten te bereiken. Met tram 1 en bus 17, die in de omgeving rijden, reist u naar Den Haag Centraal Station.
Overtuigd? Neem dan gauw een kijkje op deze bijzondere locatie in de Residentiestad!
Bij SKEPP plant u gratis een rondleiding in door dit kantoor in het Stadhoudersplantsoen in Den Haag. Bekijk uw nieuwe kantoorruimte, door zelf de rondleiding in te plannen. Daarvoor gaat u naar het menu rechts op deze pagina.
Media
Get a good impression of this office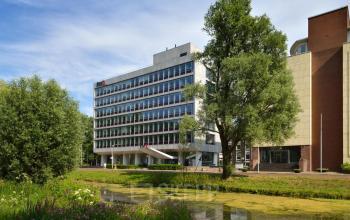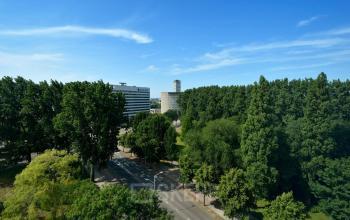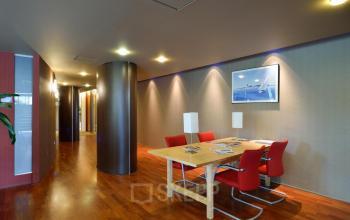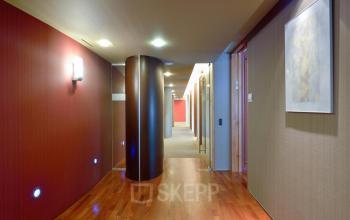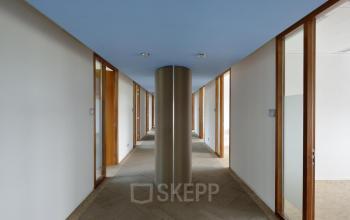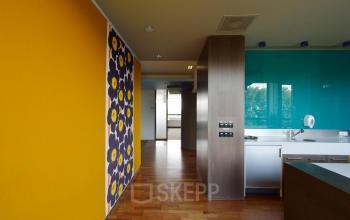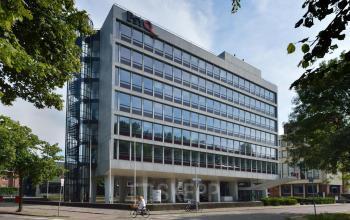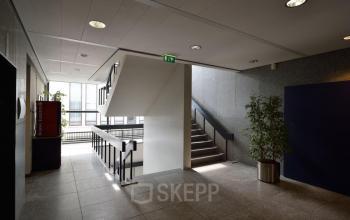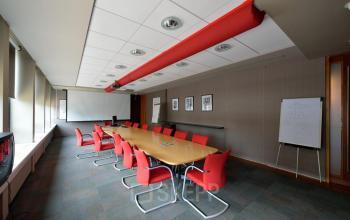 Reviews
Find out what other people said about this location
M
M. Zonneveld
Nette, goed uitziende ruimte.
Enige minpuntje is het ontbreken van individuele werkplekken, helaas.
S
S. van Veen
Gelegen op een prima locatie.
Mooie grote ruimte + vergaderruimte. Tevens gegnoeg parkeerruimte om de auto kwijt te kunnen
Thanks for your review!
We really appreciate that you have taken the time to share your opinion with us and other customers! That is why you get from us!
Office interior design with Officeplanner
Request a free customised interior design proposal for your office space at Stadhoudersplantsoen 2
With Officeplanner you can rent, lease or buy a flexible interior design package based on your preferences and requirements for the interior of your office space. Your order will be delivered at your desired location within 1 week.
More about Officeplanner