Rent office space Amsterdam Grachtengordel, Keizersgracht 125 - 127
Facilities
Desk
Internet
Coffee/tea
Printer
Meeting space
KVK-registration
Postal address
Kitchen
Parking
Accessibility
Bus stop Amsterdam, Westermarkt

3 mins walk (0.3 km)

Subway station Amsterdam, Westermarkt

3 mins walk (0.3 km)

Railway station Amsterdam Centraal

16 mins walk (1.3 km)

Park

5 mins walk (0.4 km)

Gym

4 mins walk (0.3 km)
Rent at this location?
This is currently available at Keizersgracht 125 - 127 in Amsterdam Grachtengordel
Available office rooms
Rental price:

€1,500 /mo.

Rental price:

€3,750 /mo.
How many square meters of office space do I need?
About this office
Huur kantoorruimte in Amsterdam Centrum, aan de Keizersgracht
Op zoek naar goedkope kantoorruimte in het centrum van Amsterdam? Of zoekt u een plek om te flexwerken? Binnen dit kantoorpand huurt u een werkplek, ingerichte kantoorkamer vanaf 10 m2 of kantoorruimte op maat vanaf 100 m2. Natuurlijk kunt u ook meer kantoorruimte afnemen. U huurt bij ons per dag, week, maand of jaar!
Zeer goedkope kantoorruimte te huur in het centrum van Amsterdam
De kantoorruimte kunnen turn-key worden opgeleverd maar u kunt er ook voor kiezen om uw eigen meubilair mee te nemen. Wij bieden een betaalbare basis kantoorkamer van 15 m2 al vanaf €350,- per maand (all-in). Ook bieden wij een zeer exclusieve business unit vanaf €600,- per maand (all-in). Een goed afgewerkte kantoorunit van 30 m2 is al te huur voor slechts €750,-.

Een kantoorruimte op maat gewenst incl. meubilair en G/W/L/I?
Een kantoorruimte op maat van 120 m2 huurt u al voor €2750,- per maand. Dat is inclusief schoonmaak (1x per week), gas/water/licht, internet, telefonie, koffie/thee/water, pantry-gebruik en meubilair. De ruimte bestaat uit een werkruimte plus twee eigen vergaderruimten. Er zijn dus voldoende mogelijkheden binnen dit fraaie pand aan de Keizersgracht!
Professionele receptionisten ontvangen uw gasten
Het kantoorgebouw in Amsterdam is voorzien van een centrale, bemande receptie met gastheren en -vrouwen die uw gasten op professionele en nette wijze ontvangen. De snelle internetverbinding die hier wordt geboden ondersteunt uw bedrijfsprocessen en voorkomt irritaties. 
Kies voor de Keizersgracht als kantoorlocatie!
Kortom, bent u overtuigd van de vele mogelijkheden die dit kantoorpand in Amsterdam biedt? Vraag dan snel een rondleiding aan door dit kantoorgebouw. U vraagt een rondleiding aan bij SKEPP. Neem contact op of plan zelf een rondleiding in via het menu aan de rechterkant op deze pagina.
Media
Get a good impression of this office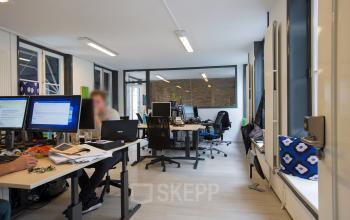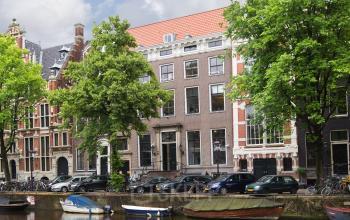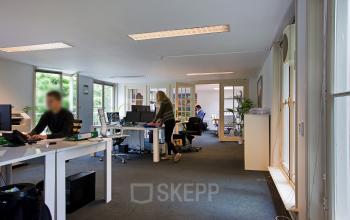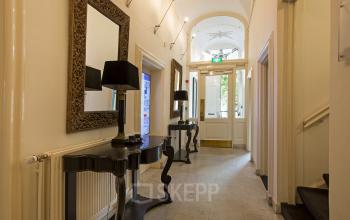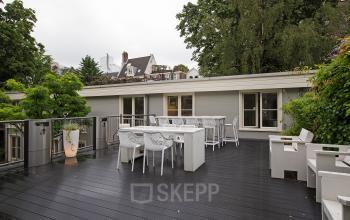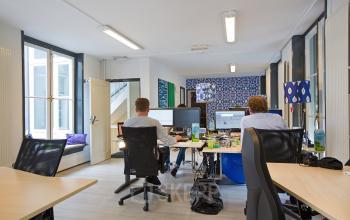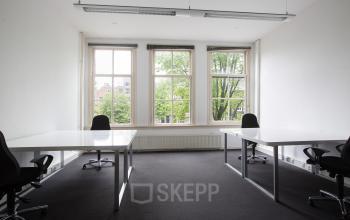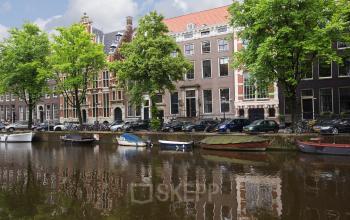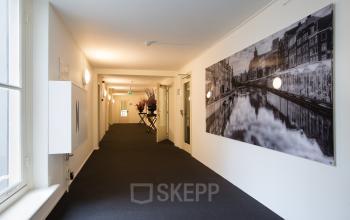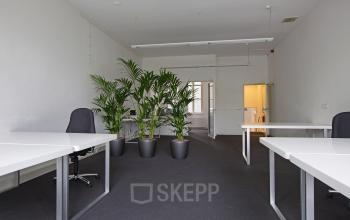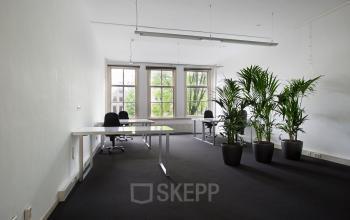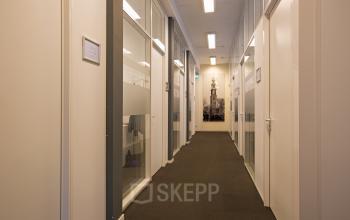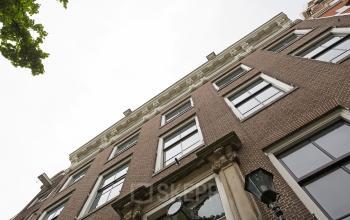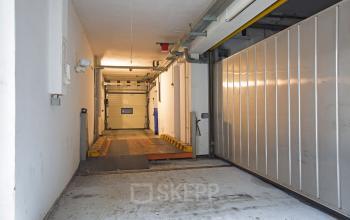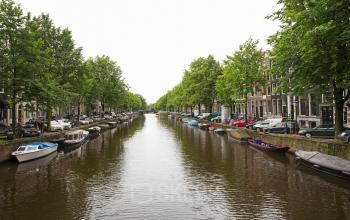 Reviews
Find out what other people said about this location
J
Josefine
Ben onlangs een keer binnen gelopen in dit kantoor.
De combinatie van het karakteristieke aan de buitenkant en het moderne tintje aan de binnenkant spreekt mij erg aan!
R
Rob
Mooi pand aan de keizersgracht, voor een leuke prijs!
Ziet er netjes en schoon uit van binnen.
A
Annelien Bussemaker
In dit pand is alles keurig geregeld!
Ik werd ontvangen door vriendelijke mensen bij de balie en het pand is mooi ingericht van binnen. Helaas is er beperkte parkeerruimte, maar je zit immers aan de Keizersgracht.
M
Monique
leuke kantoorkamers en een mooi pand om te zitten
Thanks for your review!
We really appreciate that you have taken the time to share your opinion with us and other customers! That is why you get from us!
Office interior design with Officeplanner
Request a free customised interior design proposal for your office space at Keizersgracht 125 - 127
With Officeplanner you can rent, lease or buy a flexible interior design package based on your preferences and requirements for the interior of your office space. Your order will be delivered at your desired location within 1 week.
More about Officeplanner