Rent office space Amsterdam Grachtengordel, Korte Leidsedwarsstraat 12-16
Facilities
Desk
Internet
Meeting space
Cabinet
KVK-registration
Postal address
Kitchen
Accessibility
Bus stop Amsterdam, Leidseplein

3 mins walk (0.2 km)

Subway station Amsterdam, Leidseplein

3 mins walk (0.3 km)

Railway station Amsterdam Centraal railway station

27 mins walk (2.2 km)

Park

1 min walk (0.1 km)

Gym

2 mins walk (0.1 km)
Rent at this location?
This is currently available at Korte Leidsedwarsstraat 12-16 in Amsterdam Grachtengordel
Available office spaces
Space description:

221 m2

Rental price:

€4,900 /mo.
How many square meters of office space do I need?
About this office
Huur ook in dit historische bedrijfsverzamelgebouw te Amsterdam
Op zoek naar goedkope kantoorruimte in Amsterdam? Binnen dit bedrijfsverzamelgebouw is het mogelijk om tegen een lage huurprijs kantoorruimte / werkruimte te huren! Het bedrijfsverzamelgebouw is gelegen aan de Korte Leidsedwarsstraat, nabij het Leidseplein. U huurt hier een eigen werkplek / kantoorkamer (m2 op aanvraag) of kantoorruimte op maat (vanaf 100 m2).
Bijzondere kantoorruimte te huur met rijke historie
De kantoorruimten zijn gelegen op de tweede t/m de zevende verdieping. Er is een gemeenschappelijke receptie aanwezig, evenals een restaurant en vergaderruimten. Het kantoorpand heeft een zeer rijke historie en is vroeger gebouwd als suikerfabriek. De bouw van dit huidige kantoorpand in Amsterdam heeft plaatsgevonden rond 1850. De robuuste pilaren en plafondbalken zorgen voor een hippe en industriële sfeer.
Kantoorunits en parkeerplekken te huur tegen voordelige prijzen!
Een werkplek huren kan hier vanaf €250,- per maand. Een kantoorkamer huurt u hier al voor maar €500,- per maand. De metrages van kantoorkamers variëren van 25 m2 tot 143 m2, voor elk wat wils! De bereikbaarheid per openbaar vervoer is uitstekend te noemen door de nabijheid van verschillende OV-punten. Komt u met eigen vervoer? Voor slechts €300,- per maand kan een vaste eigen parkeerplek gehuurd worden!
Vrijblijvende rondleiding aan de Korte Leidsedwarsstraat
Dus bent u op zoek naar een werkplek, kantoorkamer of kantoorruimte op maat in Amsterdam Centrum? Breng dan zeker een bezoek aan deze locatie, hiervoor plant u een gratis rondleiding bij SKEPP!
Media
Get a good impression of this office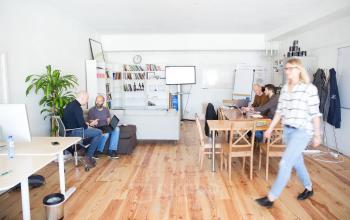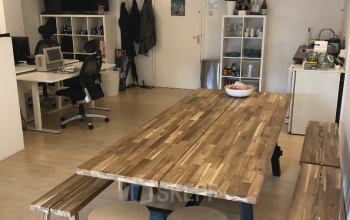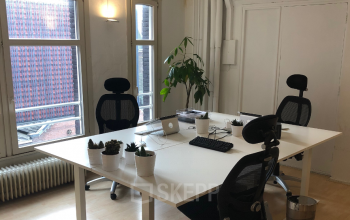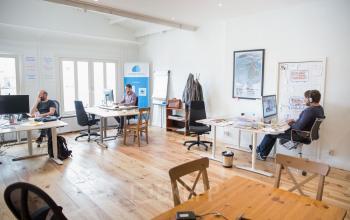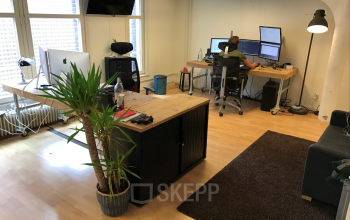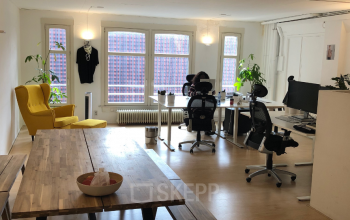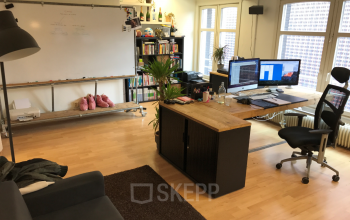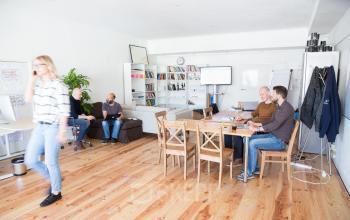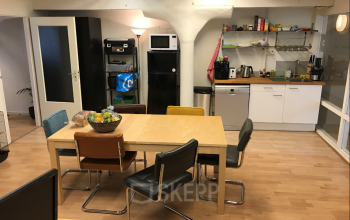 Reviews
Find out what other people said about this location
D
DuPont - Commercieel Talent
Deze week heb ik een rondleiding gehad in dit kantoorgebouw.
Het is echt een gaaf kantoorpand op een goede locatie in Amsterdam! Er zitten verschillende ondernemers in verschillende branches, wat een energieke vibe geeft.
T
Tosca
Super leuk pand in de Grachtengordel van Amsterdam.
Vriendelijk personeel, goede service en een top locatie.
B
Birke
Hele gezellige kantoren.
Leuke ondernemers werkzaam in dit pand.
S
Simone
Ideaal die 3d-viewer, geeft een goed beeld van de werkelijheid!
T
Tim
Top pandje!
Leuke buurt en servcie is goed
Thanks for your review!
We really appreciate that you have taken the time to share your opinion with us and other customers! That is why you get from us!
Office interior design with Officeplanner
Request a free customised interior design proposal for your office space at Korte Leidsedwarsstraat 12-16
With Officeplanner you can rent, lease or buy a flexible interior design package based on your preferences and requirements for the interior of your office space. Your order will be delivered at your desired location within 1 week.
More about Officeplanner