Rent office space Amsterdam Oost, Wibautstraat 131D
Facilities
Internet
KVK-registration
Postal address
Parking
Accessibility
Bus stop Amsterdam, Wibautstraat

1 min walk (0.1 km)

Subway station Amsterdam, Wibautstraat

6 mins walk (0.4 km)

Railway station Amsterdam Amstel

13 mins walk (1.0 km)

Subway station Wibautstraat

1 min walk (70 m)

Park

2 mins walk (0.1 km)

Gym

2 mins walk (0.2 km)
Rent at this location?
This is currently available at Wibautstraat 131D in Amsterdam Oost
About this office
Work, sleep and meet on the most ideal location
In the city of Amsterdam it is now possible to combine these three things. You can work on the growth of your company at ease and you will be doing so at a great location. In the centre of Amsterdam in a brand new office building.
A lot of facilities and with that come possibilities
If you rent at this location, this also means you can make use of all the facilities. You can work in office rooms, private rooms, you can use the meeting rooms or you can relax in the general lounge area's.
Plunge in the pool or work out in the gym
Besides working, this location offers you a gym and swimming pool to relax for a while. You will have access to fast WiFi, parking spots and even the laundry service. As a tenant you will also be a part of the community that was started by the landlord.
Work spot or office space?
It is possible to rent a work spot, but the landlord also gives you the oppertunity to rent an office space for you company. Whatever you may choose, you will have 24/7 access and you can make use of an auditorium with space for up to 150 people. You might even find yourself working at one of the landlords location in Italy soon! Are you excited about this location? Contact us quick and we will schedule a tour for you!
Media
Get a good impression of this office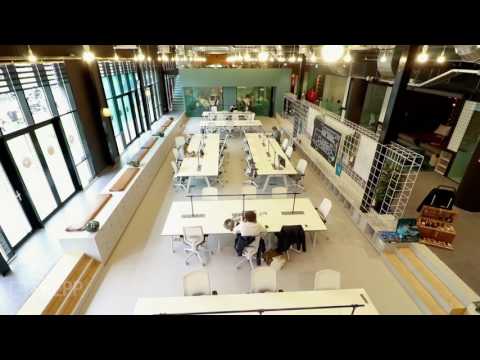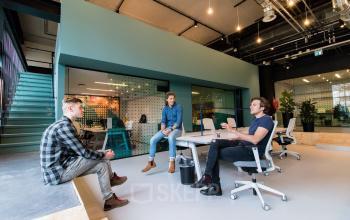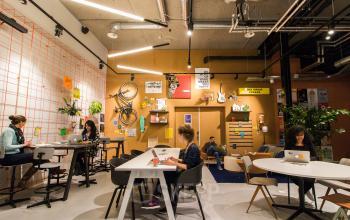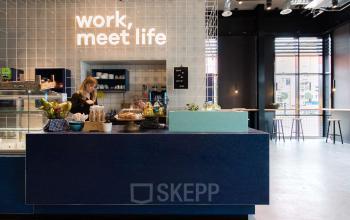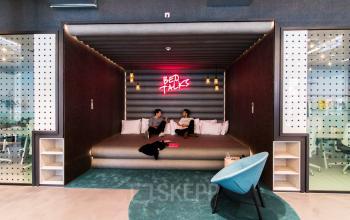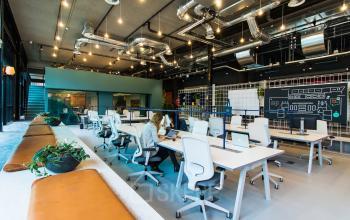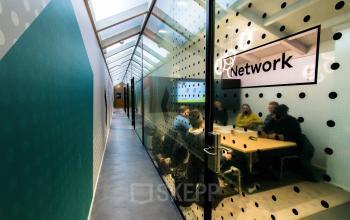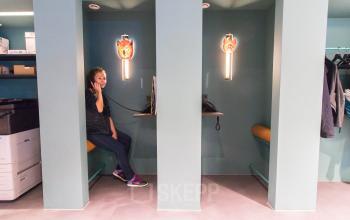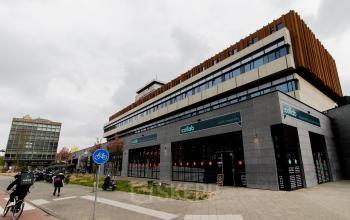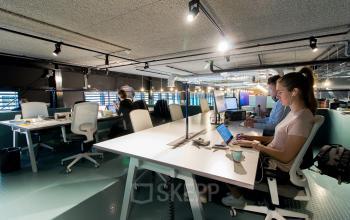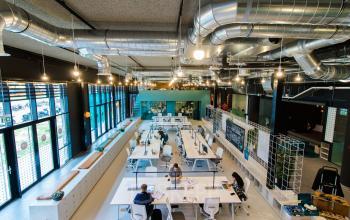 Reviews
Find out what other people said about this location
T
Tjeerd
SUPER vet kantoor dit!!!
Echt alles is hier, en zeker aantrekkelijk voor de wat jongere bedrijven.
C
Chen
Wow, just perfect!
Such a cool place..
T
Tine
Erg gaaf.
Toffe omgeving en super nice ingericht.
E
Edo
Erg gaaf!
Loop vaak langs dit kantoorpand.
L
Lot
heel leuk opgezet, helemaal van deze tijd en alles aanwezig om er leuke, gezellige werkdagen van te maken.
Thanks for your review!
We really appreciate that you have taken the time to share your opinion with us and other customers! That is why you get from us!
Office interior design with Officeplanner
Request a free customised interior design proposal for your office space at Wibautstraat 131D
With Officeplanner you can rent, lease or buy a flexible interior design package based on your preferences and requirements for the interior of your office space. Your order will be delivered at your desired location within 1 week.
More about Officeplanner