Rent office space Berlin Tiergarten, Eichhornstraße 3
Facilities
Desk
Internet
Coffee/tea
Printer
Meeting space
Cabinet
KVK-registration
Postal address
Kitchen
Parking
Accessibility
Availability
Check below which office types are available at Eichhornstraße 3
About this office
Rent office space at the Eichhornstraße in Berlin (Tiergarten)
Do you want to rent office space at the Eichhornstraße in Berlin Tiergarten? Then this business centre might be perfect for you. Located just south of the Großer Tiergarten, the office building has got an excellent location in Germany's capital. In addition, there are many great services included in the rental price. An office or a workplace at this location will most-definitely have a long-lasting impact on the reputation and success of your company.
Rental costs
At this business centre, there are offices and workplaces available in many different sizes. The different rooms were designed in collaboration with designers, architects, real estate professionals and business experts in order to fit the highest standards. A flexible workplace in a lively and inspiring coworking area is available for € 325 per month. You can rent a permanent workplace with some extra services for € 425 and your own lockable office, suitable for 2 people, equipped with ergonomic furniture can be rented for € 1100 per month. Offices for larger teams are available as well. An office that suits 4 people will cost € 2100, an office suitable for 8 will be around € 3600 and an area for 20 people is available for € 9850.
Excellent services
When renting an office in this business centre at the Eichornstraße in Berlin Tiergarten many additional services are included in the rental costs. In addition, many other services and amenities can be made use of for free. Think of a comfortable common area, telephone booths on all floors and regular cleaning of your workplace. The staff of the building is always there for you to answer any questions you might have. Other great services include coffee from the roasting house of the building, refreshing drinks or a wellness and relaxation room. Would you like to bring your dog to the office? No problem, your four-legged friend is welcome in this office building!
Location and accessibility
Idyllically located south of the Tiergarten and Potsdamer Platz, there are many interesting recreational opportunities in the immediate vicinity of your office. The shops of some well-known brands are just a few steps away and offer great shopping opportunities. The Stage Theater and the Grand Hyatt Hotel are close by and are known throughout the city and beyond. The banks of the Landwehr Canal and the many green areas, such as the Tilla Durieux Park, are great for some relaxation time between and after work. The Potsdamer Platz subway station is within easy reach and from here you are able to get to the Berlin Hauptbahnhof within 3 minutes. Need to catch a flight? You can reach Tegel airport within half an hour!
Want to rent an office at the Eichhornstraße in Berlin Tiergarten?
Did the excellent location and the additional services of the office building at the Eichhornstraße in Berlin Tiergarten convince you? Then contact SKEPP today and plan a viewing of the property with one of our real estate experts. Are you left with any questions regarding the rent of office space in Berlin? Then contact us via info@skepp.com or call us at +31 85 8882339. Our services are completely free of charge and non-binding. What are you waiting for? With SKEPP you can rent your new office at the Eichhornstraße in Berlin soon!
Rent at this location?
This is currently available at Eichhornstraße 3 in Berlin Tiergarten
How many square meters of office space do I need?
Media
Get a good impression of this office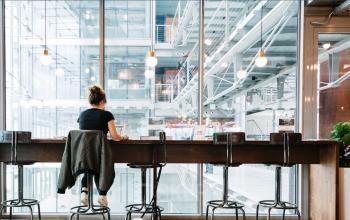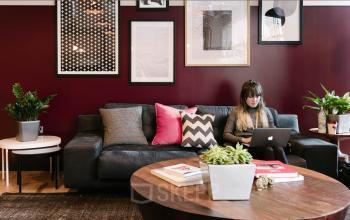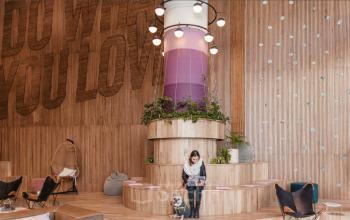 Reviews
Find out what other people said about this location
N
Nicole Pfaff
In diesem Bürogebäude gibt es erstklassige Arbeitsplätze
Thanks for your review!
We really appreciate that you have taken the time to share your opinion with us and other customers! That is why you get from us!
Office interior design with Officeplanner
Request a free customised interior design proposal for your office space at Eichhornstraße 3
With Officeplanner you can rent, lease or buy a flexible interior design package based on your preferences and requirements for the interior of your office space. Your order will be delivered at your desired location within 1 week.
More about Officeplanner