Rent office space Berlin Tiergarten, Kurfürstenstraße 87
Facilities
Desk
Internet
Coffee/tea
Printer
Meeting space
Cabinet
KVK-registration
Postal address
Kitchen
Parking
Accessibility
Availability
Check below which office types are available at Kurfürstenstraße 87
About this office
Rent office space at the Kurfürstenstraße in Berlin (Tiergarten)
Are you looking for office space for rent at the Kurfürstenstraße in Berlin Tiergarten? Here you will find first-class workplaces with excellent services. In this business centre you are guaranteed to find everything you need for a successful and relaxed day at work. In addition, you will benefit from excellent transport links and a unique working atmosphere with direct proximity to the Berlin Zoo.
Rental costs
When renting an office in Berlin Tiergarten, you will benefit from office space with attractive furniture and state-of-the-art technical equipment, which means that nothing will stand in the way of a productive workday. An office for one person will cost around € 899 per month and a larger office space with enough space for 3 people costs € 1797. In the modern co-working area, you will be able to fully concentrate on your projects. You can rent a permanent workplace for € 499 per month.
Modern office spaces with first-class services
At the business centre at the Kurfürstenstraße in Berlin Tiergarten you and your team can count on a multitude of practical services that will save you a lot of essential time day after day. For example, your office space is regularly cleaned by the staff and in case you have visitors, you can also make use of one of the spacious meeting rooms. During lunch break you will find everything you need in the modern communal kitchen.
Location and accessibility
Something that definitely contributes to the excellence of this business centre is the location of the building. The business centre is practically located on the popular Kurfürstendamm, one of Berlin's most famous streets. In addition, the popular Berlin Zoo, a wonderful destination for young and old, is just a stone's throw away and there are numerous restaurants and shopping options located in the area. Do you need to go to other areas of the city? Then you can make use of the excellent transport connections.
Do you want to rent office space at Kurfürstenstraße in Berlin Tiergarten?
Can you not wait to rent your new office space at this amazing address at the Kurfürstenstraße in Berlin Tiergarten? Then contact us today and plan a viewing together with one of our real estate agents. Are you left with any questions? Then contact us at info@skepp.com or call us at +31 85 8882339. Our services are free of charge and do not come with any obligations. With SKEPP you can rent your new office space at the Kurfürstenstraße in Berlin within a couple of business days.
Rent at this location?
This is currently available at Kurfürstenstraße 87 in Berlin Tiergarten
How many square meters of office space do I need?
Media
Get a good impression of this office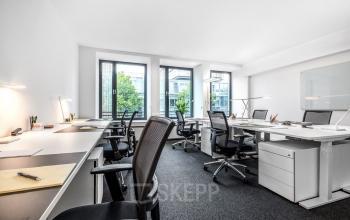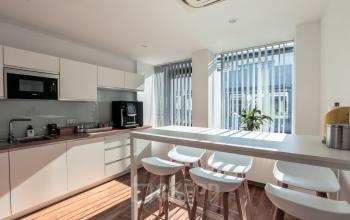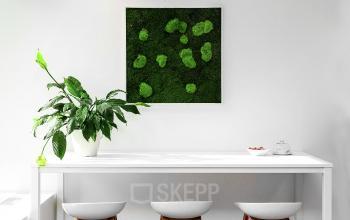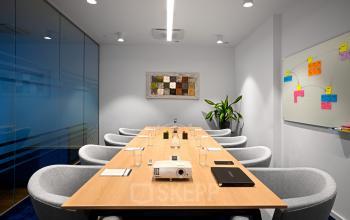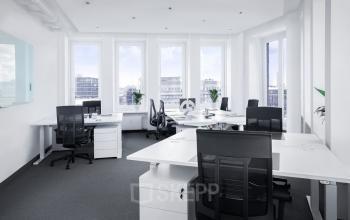 Reviews
Find out what other people said about this location
L
Leonie G.
Die gesamte Ausstattung des Bürogebäudes ist sehr modern!
Thanks for your review!
We really appreciate that you have taken the time to share your opinion with us and other customers! That is why you get from us!
Office interior design with Officeplanner
Request a free customised interior design proposal for your office space at Kurfürstenstraße 87
With Officeplanner you can rent, lease or buy a flexible interior design package based on your preferences and requirements for the interior of your office space. Your order will be delivered at your desired location within 1 week.
More about Officeplanner